CORONAVIRUS
/
Children aged 5-11 can soon get COVID-19 booster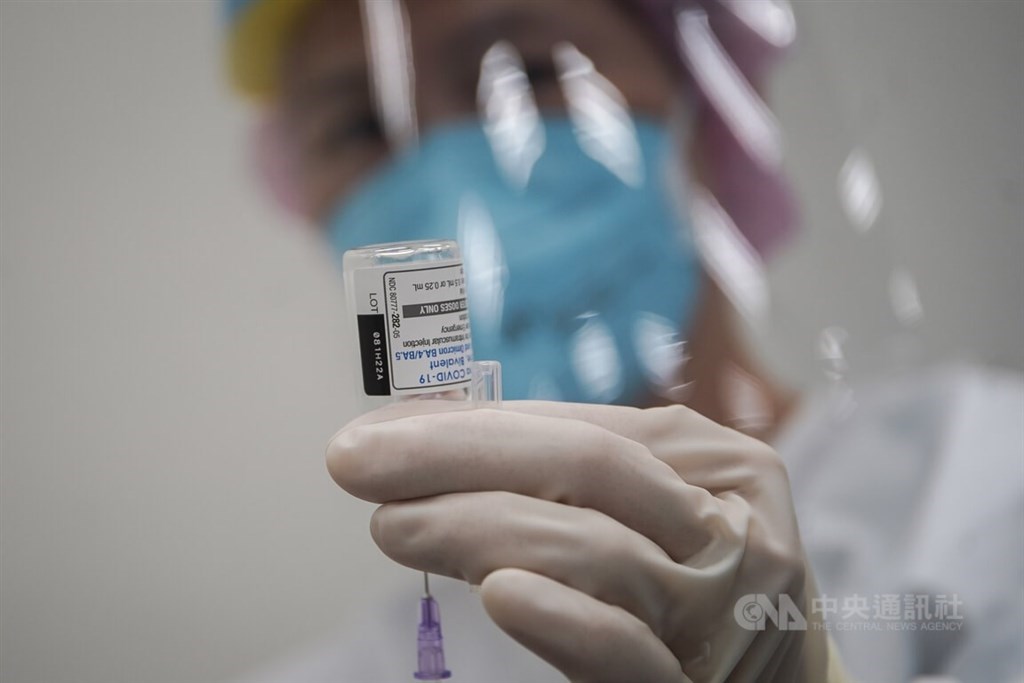 Taipei, Nov. 28 (CNA) Children aged 5 to 11 who have already received at least two Moderna or Pfizer-BioNTech vaccines will be able to get a booster shot against COVID-19 starting Friday, the Central Epidemic Command Center (CECC) announced on Monday.
Children aged 6 to 11 will be eligible to get the second-generation Moderna bivalent COVID-19 vaccine targeting the Omicron BA.4 and BA.5 subvariants as a booster and those between the ages of 5 and 6 can get the Pfizer-BioNTech monovalent vaccine, said CECC spokesman Chuang Jen-hsiang (莊人祥) at a press briefing.
It will be the first time booster shots will be accessible in Taiwan to children in those age groups, Chuang said.
He cautioned, however, that those children should wait at least 84 days from their previous COVID-19 vaccine before getting a booster, Chuang said, citing the recommendation of Taiwan's Advisory Committee on Immunization Practices (ACIP) on Oct. 27.
● New round of COVID-19 rapid test rationing to start Dec. 1
● 
Update
Dec. 1: Taiwan receives new batch of Moderna vaccine; plans rollout to 6-17 age group
Related News
Nov. 24: Taiwan receives updated Moderna vaccine against Omicron BA.4/5
Nov. 2: Parents urged to get kids updated COVID vaccine as new variant emerges
Oct. 27: Updated vaccines to be used as boosters for people aged 12 and above
Oct. 27: Taiwan shortens interval for children to get COVID boosters
Latest COVID-19 rules
● Taiwan to ease hospital visitation limitations on Dec. 10: CECC
● Taiwan to remove weekly arrival cap on Dec. 10
● Taiwan to ease mask mandate starting Dec. 1
● Taiwan cuts COVID isolation to 5 days, lifts workplace vaccine mandates (Nov. 14)
● Taiwan to further ease border rules for China, Hong Kong, Macau residents
● People with fever will be advised against taking high speed trains
● Taiwan's new COVID-19 regulations taking effect Nov. 7
● Taiwan lifts ban on international cruises
● Taiwan's updated COVID-19 protocols for arriving travelers from Oct. 13
View All