Army training helicopter lands in Tainan after alleged malfunction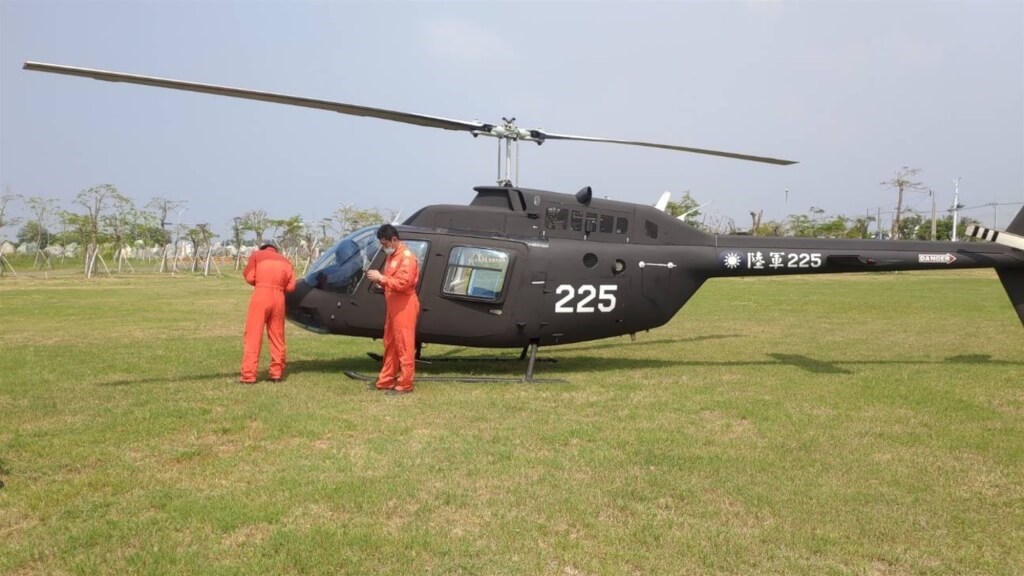 Tainan, Oct. 6 (CNA) An Army training helicopter had to make an emergency landing in the southern city of Tainan on Thursday morning but no one was hurt, according to the military.
In a press release, the Army Aviation and Special Forces Command said one of its Bell TH-67 "Creek" primary training choppers made the emergency landing near Annan District's Luermen Matsu Temple, not long after its pilot found a flashing warning light on the aircraft's dashboard.
The pilot was able to land safely, and the aircraft suffered no damage, it said.
The Army did not say exactly when the incident happened and what caused the warning light to flash, nor did it disclose how many people were on board the helicopter when it crashed.
Local media reports said it was caused by an alleged engine malfunction.
A probe to determine the cause of the incident is ongoing, according to the Army.