Couple receive 8 years in jail in police murder case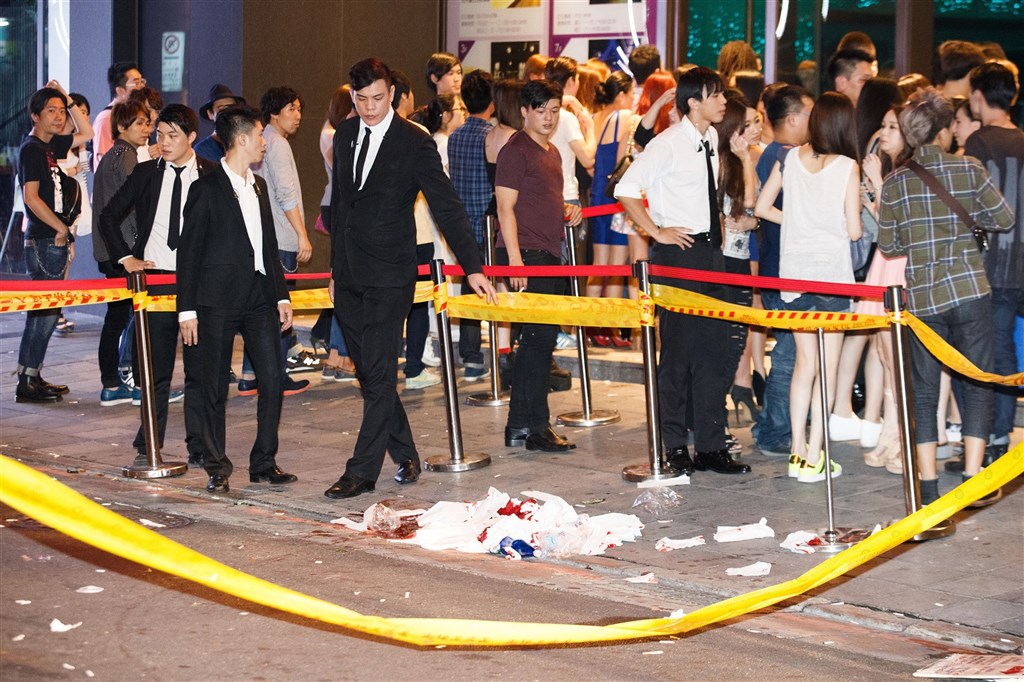 Taipei, Oct. 5 (CNA) The Taiwan Supreme Court on Wednesday handed down final sentences to nine individuals in a case involving the killing of a police officer by a mob of people outside a Taipei nightclub in 2014, including eight-year jail sentences for the couple identified as the instigators of the incident.
The final decision was handed down after the supreme court rejected an appeal filed by nine defendants including Tseng Wei-hao (曾威豪) and his wife Liu Hsing-tung (劉芯彤) who were charged with inciting a mob to attack a policeman.
The seven others were also given final jail sentences ranging from seven years to 10 years and six months in jail, according to the supreme court.
The case dates back to the early hours of Sept. 14, 2014, when Tseng and Liu became embroiled in an argument with security personnel at a nightclub on Songshou Road in Taipei and after leaving proceeded to cause trouble outside the premises.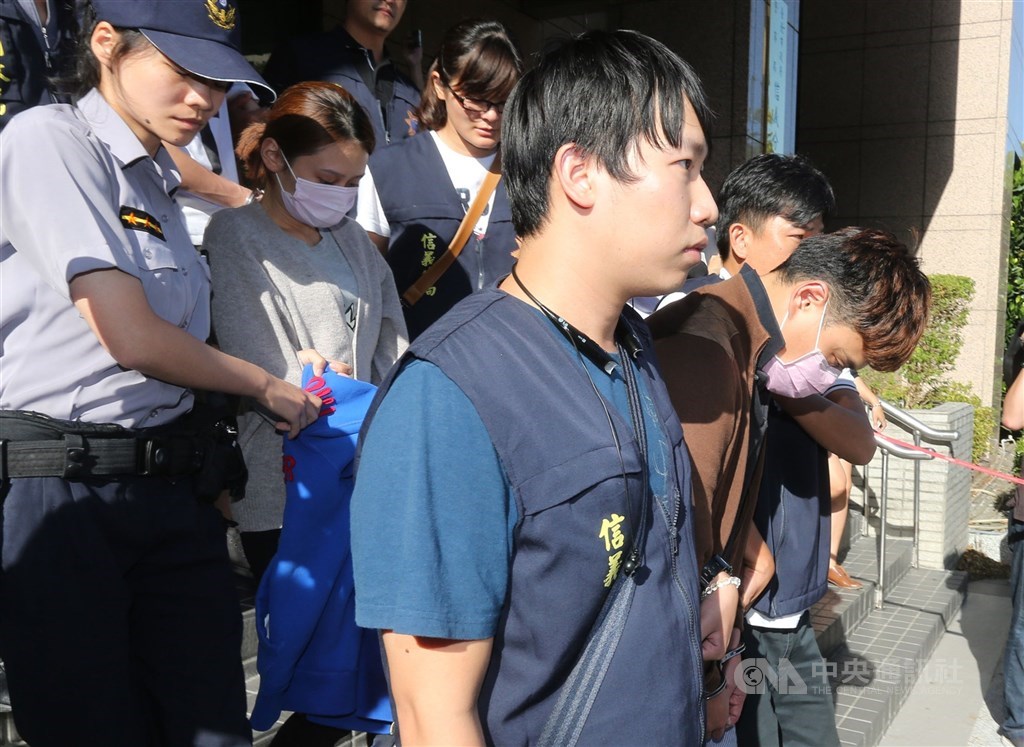 The couple and an associate Hsiao Jui-hung (蕭叡鴻), an alleged member of the Bamboo Union, subsequently solicited the help of friends and members of the Zhongshan Good Youth gang who gathered outside the nightclub.
A police officer, Hsueh Chen-kuo (薛貞國), was dispatched to the scene, but upon arriving was confronted by Tseng, Liu and a group of about 60 individuals who proceeded to attack him, ultimately beating him to death.
Of 73 individuals involved in the case, 64 were given final sentences, while nine others, including Tseng and Liu were remanded and tried by the Taiwan High Court in 2019.
On Dec. 28, 2017, the Taiwan High Court handed down heavier sentences of 10 years in jail for Tseng and nine years for Liu in the second trial of the case.
The High Court announced in May last year in a ruling that as Tseng and Liu reached a financial settlement with Hsueh's family, their sentences were reduced to eight years in jail, while the other seven received sentences ranging from seven years to 10 years and six months in jail.
The nine defendants filed appeals which were rejected on Wednesday by the Supreme Court on the grounds that the earlier trial and sentences handed down were in full compliance with the law.