CORONAVIRUS
/
CECC revises definition of COVID-19 reinfection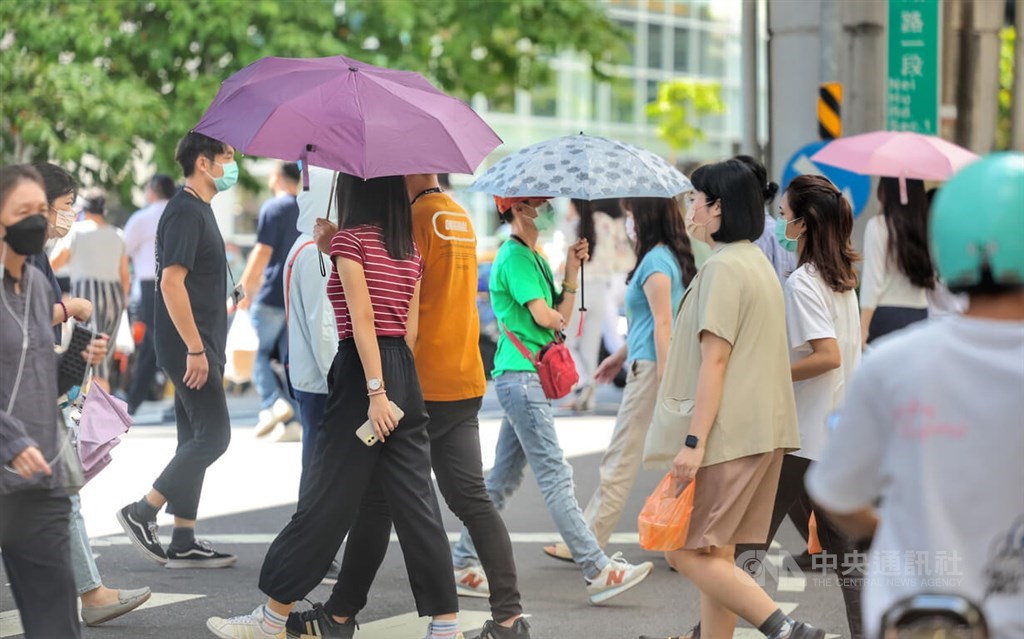 Taipei, Oct. 3 (CNA) The Central Epidemic Command Center (CECC) has broadened the definition of what constitutes a COVID-19 reinfection in line with expert recommendations, which will have implications for how patients are treated.
Under the previous CECC guidelines, reinfections could only occur within one to three months of when the original infection or positive test occurred, but that standard has been changed to 14 days and above, CECC officials said at a press conference Monday.
Lo Yi-chun (羅一鈞), deputy head of the CECC's medical response division, said that for symptoms to be considered a reinfection, they could now occur from between 14 days and three months after the original infection.
But it would also require that underlying chronic illnesses were worsening or that the patient had come down with a fever or had new difficulties breathing, and that a rapid COVID-19 test or a PCR test with a cycle threshold (CT) value below 27 came back positive, Lo said.
A doctor would then have to confirm that a patient had a reinfection based on a final examination before being allowed to report it to the authorities.
Once such a determination was made, the patient would be treated based on standard policies for treating COVID-19 patients, Lo said.
What will happen to people reinfected with COVID?
This means patients will have to follow the "7+7" policy, which requires patients to quarantine at home for a week with a prescription provided by the government, followed by a week of the more relaxed version of "self-initiated disease prevention."
Taiwan has reported a total of 30,110 reinfections since the outbreak of the pandemic, of which only 635 were diagnosed as reinfections within 30 days of their previous infection.
Lo said that while such cases only made up a small (2.1 percent) number of total reinfections, experts advised the center to broaden how reinfections are defined and amend the guidelines for doctors to follow when diagnosing and reporting such cases.
For infections that pop up more than 90 days after the original infection occurred, Lo said they will be considered new infections if confirmed with a positive rapid antigen test or positive PCR test and should be treated the same way as new cases are normally treated.
Related News
Oct. 3: Patients with COVID-19 and flu display more obvious symptoms
Oct. 2: Taiwan's domestic COVID-19 cases continue to surge
Sept. 30: Taiwan mulls easing restrictions related to COVID-19 patients
Sept. 20: CECC cautions of dual threat from COVID-19, flu this winter
Latest COVID-19 rules
Oct. 1: Taiwan drops vaccination requirement for outbound tour groups
Sept. 29: Taiwan's new COVID-19 protocols for arriving passengers
Sept. 8: Taiwan to ease COVID-19 in-person class suspension rules
Sept. 5: Taiwan to resume visa-free entry for multiple countries from Sept. 12
Sept. 1: Taiwan's new COVID-19 protcols, '3+4' policy taking effect Sept. 1
View All