Hot, dry weather forecast for Sunday as autumn heatwave continues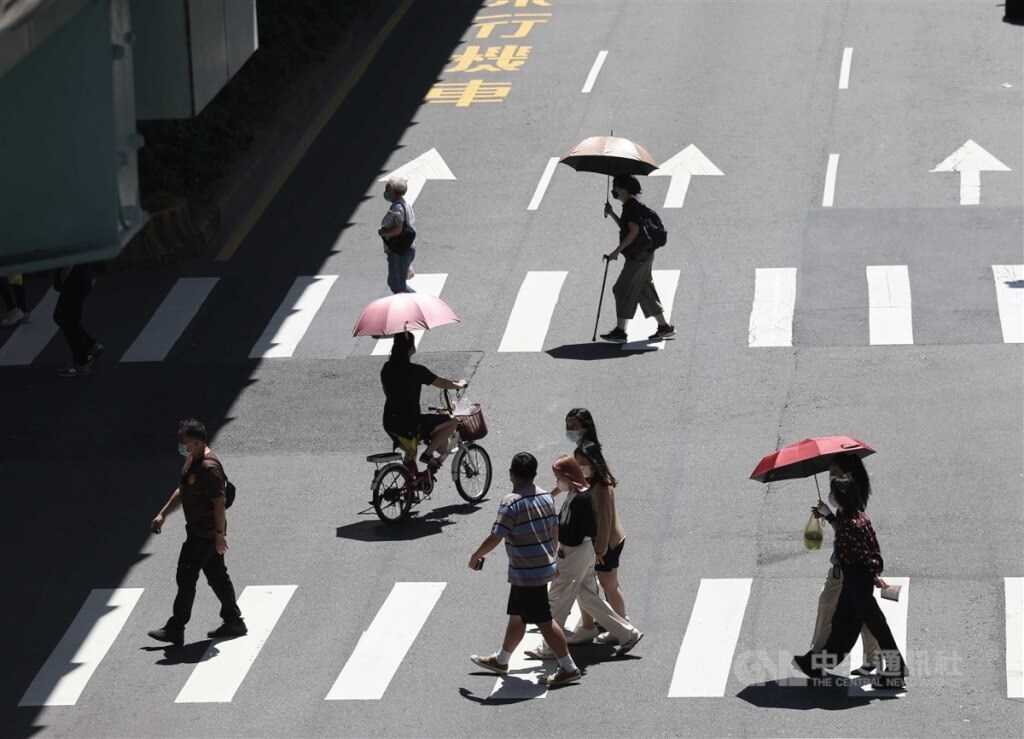 Taipei, Oct. 2 (CNA) High temperatures and cloudy to sunny skies can be expected across Taiwan on Sunday, according to the Central Weather Bureau (CWB), as a lingering fall heat wave, known locally as an "autumn tiger," continues.
Temperatures are expected to reach 31-35 degrees Celsius in much of the country on Sunday, while highs in Greater Taipei, Nantou, Yunlin, Chiayi, Tainan, Pingtung and Taitung could reach 36 degrees, the CWB said.
Overnight lows, meanwhile, will drop to 24-26 degrees, the weather bureau said.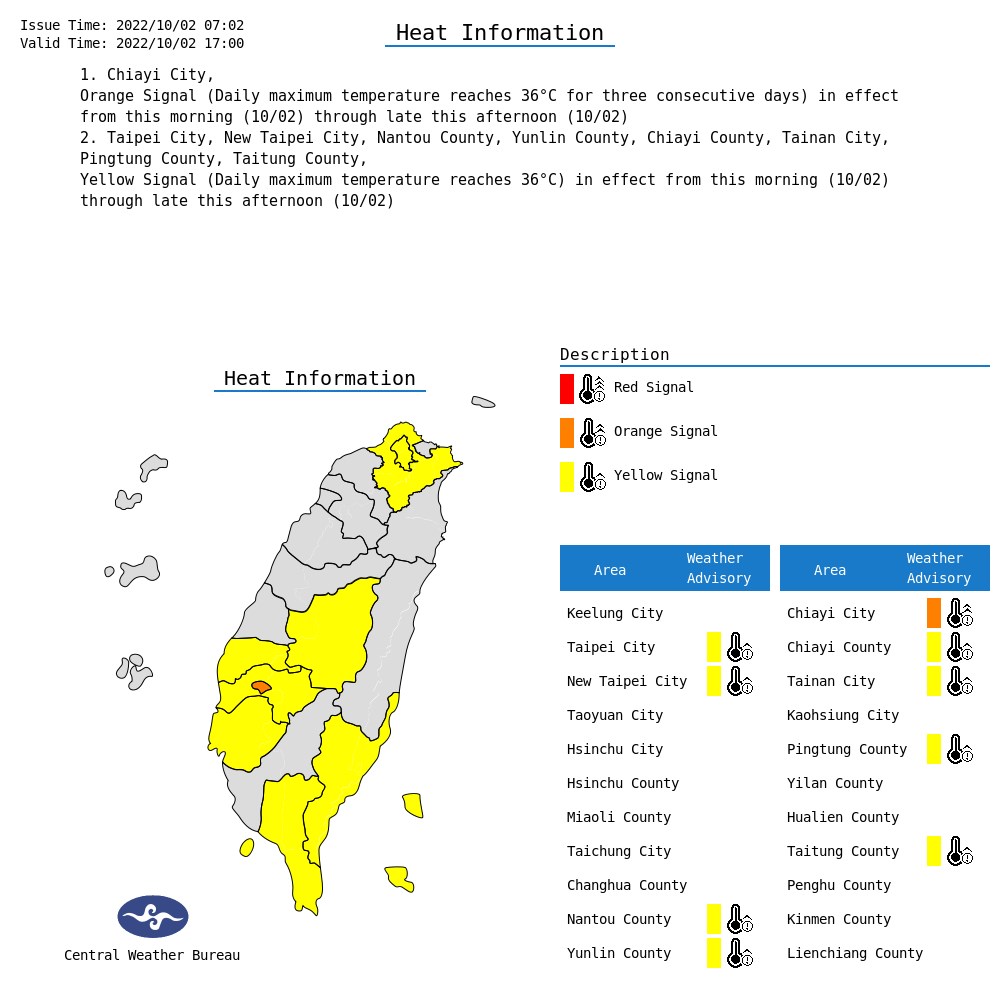 The bureau also cautioned that the ultraviolet (UV) index, which measures UV radiation that can damage the skin and eyes, is forecast to reach "very high" levels of 8 and above over the next few days, particularly in the hours around noontime.
The ongoing heatwave is expected to reach its peak between Sunday and Tuesday, said Wu Der-rong (吳德榮), an adjunct associate professor of atmospheric sciences at National Central University.
Starting from Wednesday, cooler and moister conditions will set in, with highs in Taipei dropping to only 25-26 degrees and rain showers forecast for the east coast, while central and southern Taiwan will see a slight drop in temperatures, Wu said.
In the north, the weather will remain cool with intermittent showers from Thursday into the weekend, while areas south of Hsinchu can expect cloudy to sunny skies, according to Wu.