Northern Taiwan to see temperatures fall 7-8 degrees next week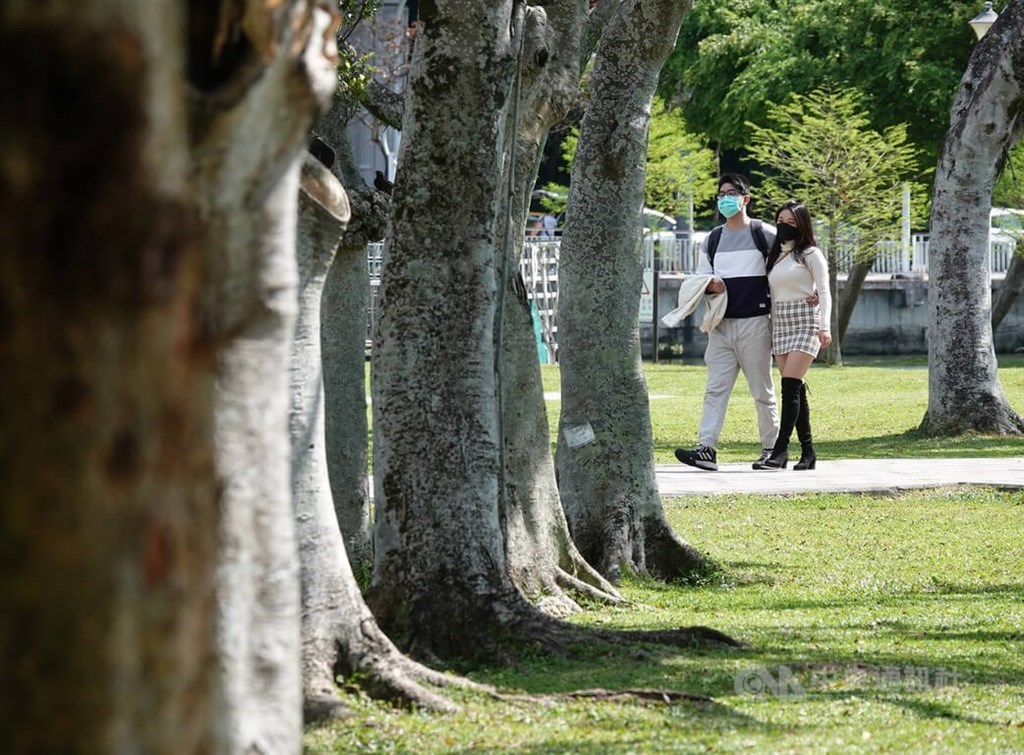 Taipei, Oct. 1 (CNA) With a seasonal northeasterly wind system expected to set in, northern Taiwan will likely leave behind the current scorching heat and see daytime temperatures fall 7-8 degrees Celsius next week, according to the Central Weather Bureau (CWB) on Saturday.
Starting from Wednesday (Oct. 5), temperature highs in northern Taiwan are forecast to range between 25 and 26 degrees, falling from the 34-35 degrees seen in the past week.
Due to the seasonal wind system, the CWB said brief showers are possible for areas north of Taoyuan City as well as northeastern Taiwan, while sporadic rainfall is forecast for Hualien and Taitung counties in the east.
Elsewhere, people are expected to feel little impact from the seasonal winds with daytime temperatures forecast to stay barely changed next week, the CWB said.
As for this Saturday, a Pacific high pressure system is expected to continue to blanket Taiwan, and the CWB has issued an "orange" heat alert for Nantou County, while a "yellow" heat advisory has become effective in Taipei in the north and Yunlin County, Chiayi City and Chiayi County in the south.
According to the CWB's three-level heat advisory system, an orange warning points to temperatures reaching 36 degrees for three days in a row, while a yellow alert refers to a one-day high of 36 degrees.
In other parts of this country, daytime temperatures are expected to range between 33 and 35 degrees as sunny skies are forecast to prevail on Saturday due to warm southeasterly winds, the CWB said.
It urged people taking part in outdoor activities to stay hydrated and to take precautionary measures to avoid sunburn.
However, a wide daytime-nighttime temperature gap is expected to remain in place on Saturday with the mercury possibly falling to 25-26 degrees at night around Taiwan, the CWB said.
Despite the stable weather conditions, the windward sides in southeastern Taiwan and the Hengchun Peninsula in the south will see brief showers, the CWB said, adding that showers are also possible in mountainous areas in the west, but the strength of the precipitation is expected to be mild with limited moisture.
Meanwhile, the CWB said tropical storm Roke was centered about 2,350 kilometers northeast of Taipei as of 8 a.m. Saturday and it could lose momentum soon.
The CWB said the storm, which was moving toward Japan, is unlikely to pose any impact on Taiwan.