CORONAVIRUS
/
Travel agency predicts spike in travel to Japan when borders reopen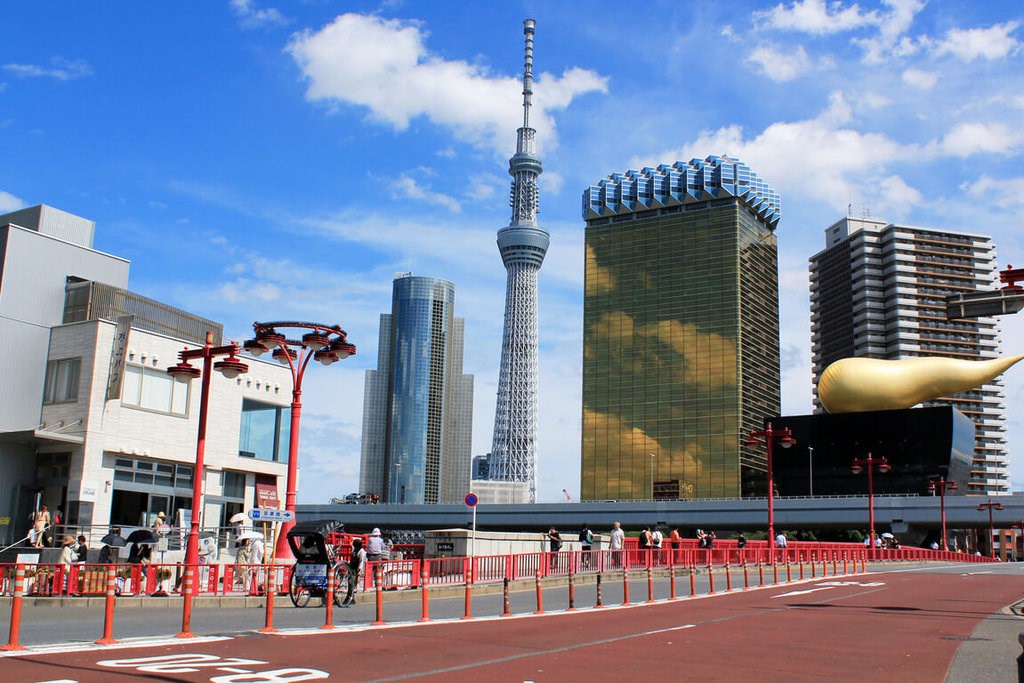 Taipei, Sept. 23 (CNA) One of Taiwan's major travel agencies forecast Friday that its revenue from trips to Japan will soon rebound to 30 percent of pre-COVID-19 levels, as Japan is about to cancel its limits on inbound visitors and Taiwan is planning to fully open its borders.
In a statement, Lion Travel said travel to Japan typically accounts for more than 40 percent of its earnings, and it predicted that those earning will rebound when the two countries ease their COVID-19 border controls.
In preparation, the travel agency said, it has already reserved some 30,000 seats on chartered flights to the Japanese cities of Tokyo, Osaka, and Hakodate and to the prefectures of Aomori and Yamagata.
For people who wish to book individual tours, the travel agency is offering seven-day packages at a cost of NT$17,888 (US$564), and five-day packages at NT$15,888, both covering airfare and hotel accommodation only.
Tokyo and Osaka have long been the most popular tourist destinations in Japan among Taiwanese, according to Tan Feng (單葑), deputy general manager of Lion Travel, one of the biggest travel agencies in Taiwan.
Upcoming attractions in those two areas include skiing, red maple leaf viewing, Christmas and New Year celebrations, and new rides and shows at Tokyo Disneyland and Universal Studios Japan in Osaka, Tan said.
The peak season for travel from Taiwan to Japan is usually during the Lunar New Year holiday, and in 2023 the boom is expected to continue into March, when cherry blossoms will be in full bloom, he said, predicting that demand for flights on that route will outweigh supply.
Also on Friday
Sept. 23: Taiwan to report to Legislature every 6 months on vaccine injury claims
Sept. 23: Taiwan reports 40,025 new COVID-19 cases, 41 deaths
Sept. 23: Taiwan ban on tour groups to end under '0+7' policy: Minister
Related News
Sept. 22: Taiwan to conditionally scrap 3-day quarantine for arriving travelers
Sept. 22: Taiwan receives second batch of Novavax vaccine
Sept. 20: CECC cautions of dual threat from COVID-19, flu this winter
Sept. 13: Japan to relax entry rules for Taiwan citizens from Sept. 14
Sept. 9: Girl to receive NT$3 million payout for adverse COVID vaccine reaction
Sept. 2: Taiwan grants EUA for 2nd-generation Moderna COVID-19 vaccine
Aug. 28: Taiwan begins rollout of Pfizer-BNT vaccines for young children
Aug. 24: Omicron subvariant-induced outbreak forecast to peak earlier: CECC
Latest COVID-19 rules
Sept. 8: Taiwan to ease COVID-19 in-person class suspension rules
Sept. 5: Taiwan to resume visa-free entry for multiple countries from Sept. 12
Sept. 1: Taiwan's new COVID-19 protcols, '3+4' policy taking effect Sept. 1
View All