Magnitude 5.9 earthquake rocks Taiwan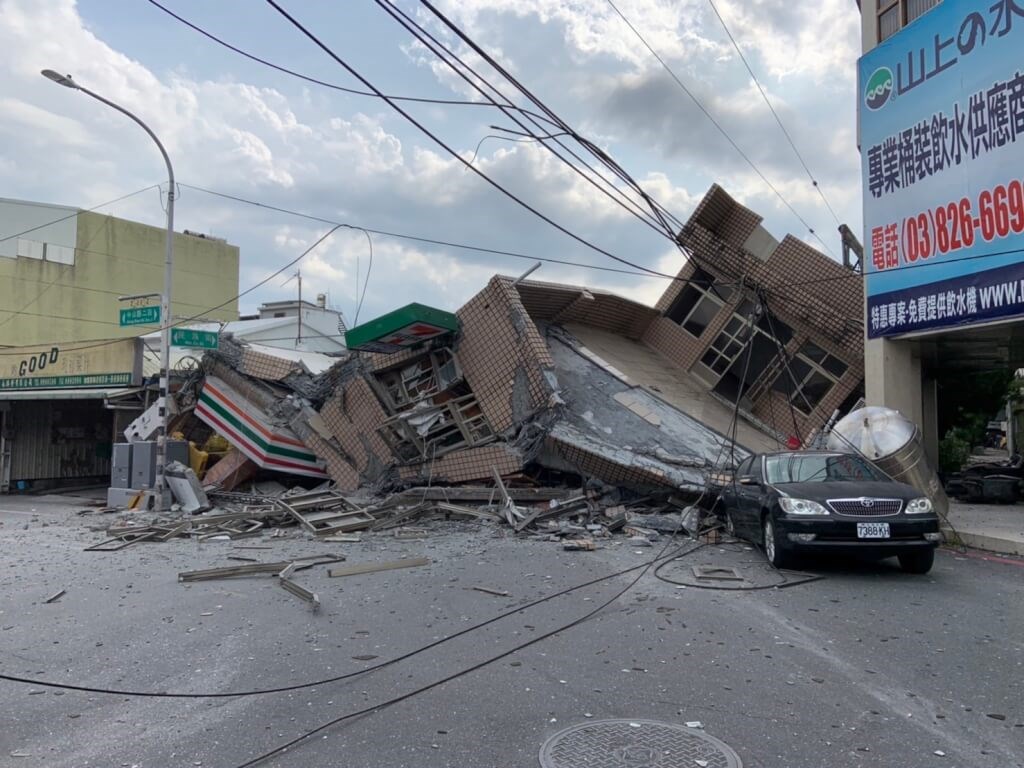 Taipei, Sept. 18 (CNA) A magnitude 5.9 earthquake struck Taiwan's southeastern Taitung County at 1:19 p.m. Sunday, the strongest since late Saturday's magnitude 6.4 temblor, according to the Central Weather Bureau (CWB).
The epicenter of Sunday's quake was in Chishang Township at a depth of 11.1 kilometers and 41.8 km north of Taitung County Hall, the bureau's Seismology Center said.
As of press time, there have been no reports of casualties.
Update
Sept. 18: Magnitude 6.8 earthquake rocks Taiwan
Sept. 18: Sunday's magnitude 6.8 earthquake 'main shock': CWB
Sept. 19: Taiwan's injury toll rises to 164 from weekend earthquakes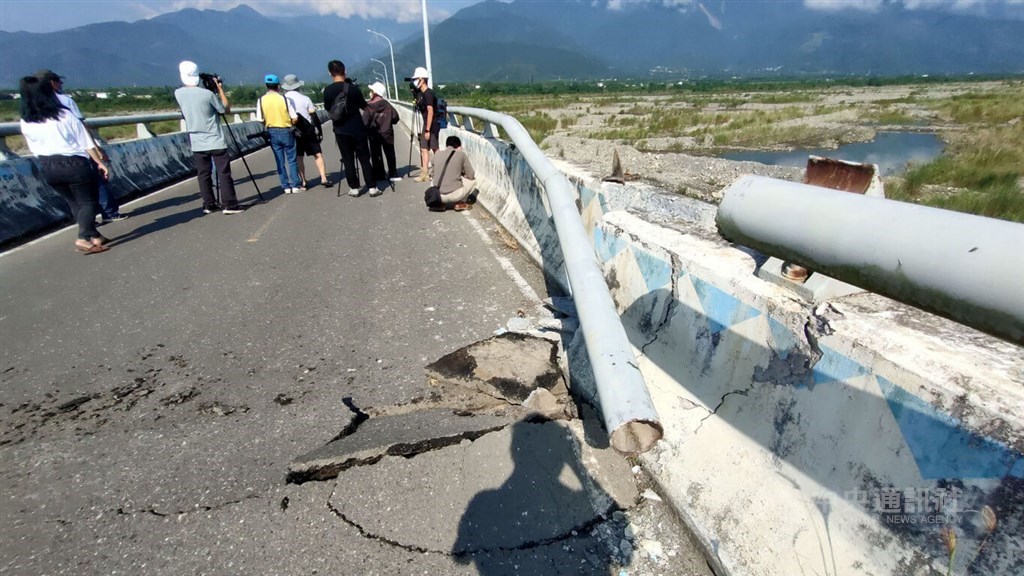 The Maanshan Nuclear Power Plant in southern Taiwan's Pingtung County has continued normal operation, while trains on the Taoyuan Airport MRT have been running at a reduced speed of 40 km per hour.
Using Taiwan's 7-tier intensity scale, which gauges the actual effect of a seismic event, Sunday's quake hit 5 in Hualien County's Fuli Township and Taitung's Chengkung Township, indicating intense shaking of buildings and movements of unsecured objects indoors.
In other areas of the two eastern counties and in central Taiwan's Nantou County, the quake reached an intensity of 4.
The quake was also significantly felt for around a minute in Taipei at an intensity of 2.
A magnitude 6.4 earthquake struck Taitung Saturday night, causing around 60 aftershocks till noon Sunday.
Update
Sept. 19: Over 70 aftershocks follow 6.8-magnitude earthquake in eastern Taiwan
Related News
Sept. 18: Series of earthquakes in Taiwan leave 1 dead, 79 injured
Sept. 18: Earthquake brings down bridge, derails train in eastern Taiwan
Sept. 18: Sunday's magnitude 6.8 earthquake 'main shock': CWB
Sept. 18: Dozens of temblors follow Saturday's Taitung earthquake
Sept. 17: Strong quake causes partial building collapse, interrupts rail transport