Strong quake causes partial building collapse, interrupts rail transport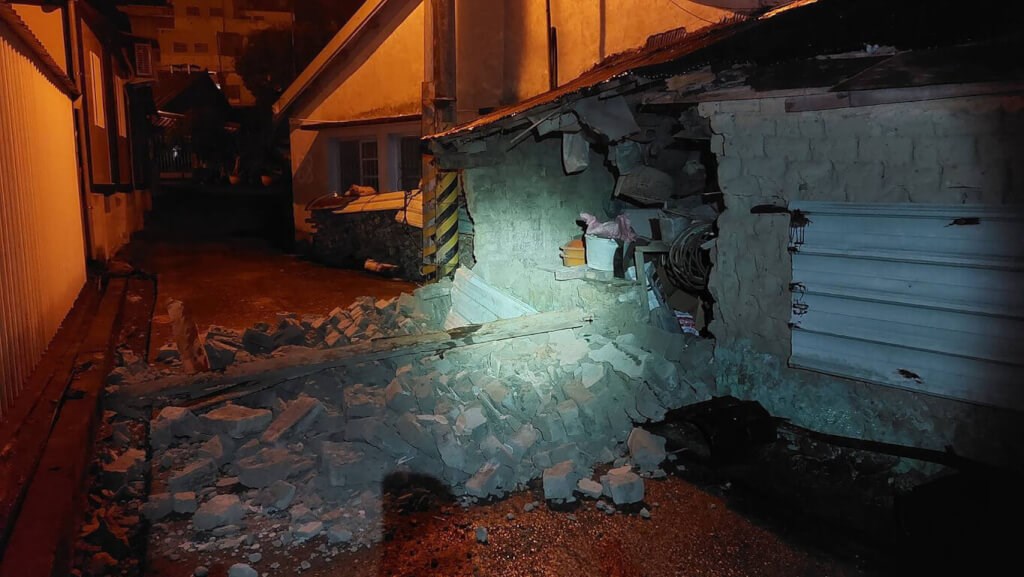 Taipei, Sept. 17 (CNA) A strong earthquake that struck southeastern Taiwan Saturday night caused a single-story dwelling in Hualien County to partially collapse and interrupted rail services nationwide.
The 6.4 magnitude quake, which struck at 9:41 p.m., caused the side wall of an uninhabited 70-year-old home in Hualien's Fuli Township to collapse, with no injuries or deaths reported in the immediate aftermath.
The earthquake's epicenter was located about 35.8 kilometers north of Taitung County Hall, at a depth of 7.3 km, the Central Weather Bureau's (CWB) Seismology Center said.
● Sept. 17:  Magnitude 6.4 earthquake rocks Taiwan
● Sept. 18: Taiwan hit by mutiple earthquakes on Sunday
● Sept. 18: Sunday's magnitude 6.8 earthquake 'main shock': CWB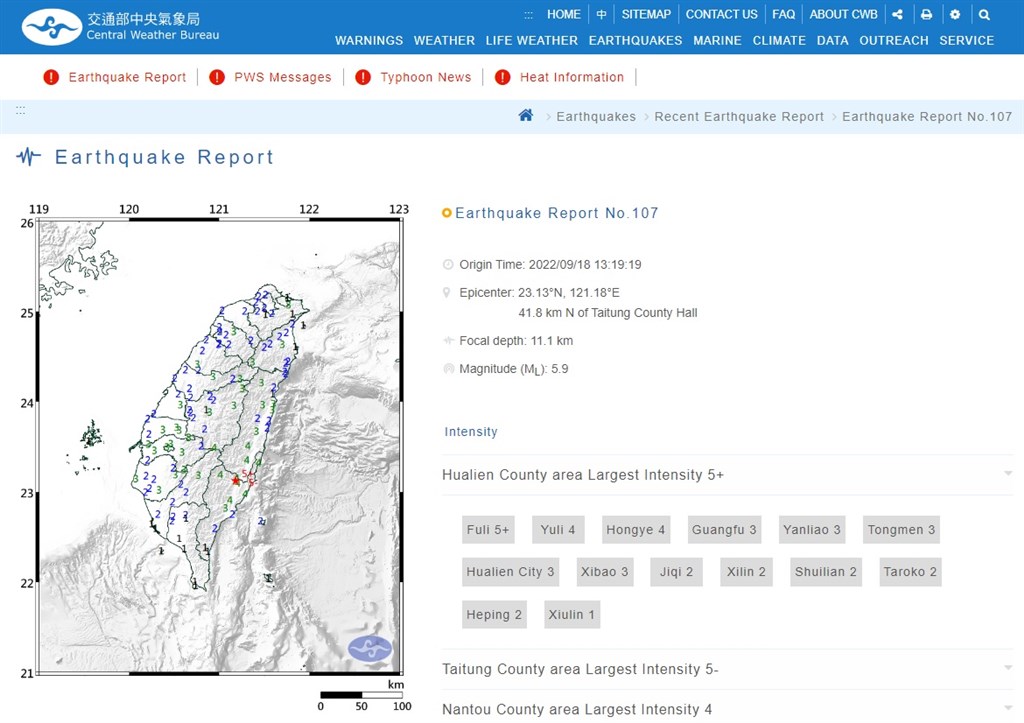 The earthquake's intensity, which gauges the actual effect of a quake, reached 6 on Taiwan's 7-tier intensity scale in Taitung's Chishang Township, indicating intense shaking of buildings and movements of unsecured objects indoors.
More than 10 aftershocks with a magnitude ranging between 3.2 and 5.5 followed between 9:43 p.m. and 10:45 p.m., according to the CWB, with no immediate casualties or damage reported.
As for the rail transportation, Taiwan Railways Administration said trains linking Yuli station in Hualien County and Tamali station in Taitung had been temporarily halted.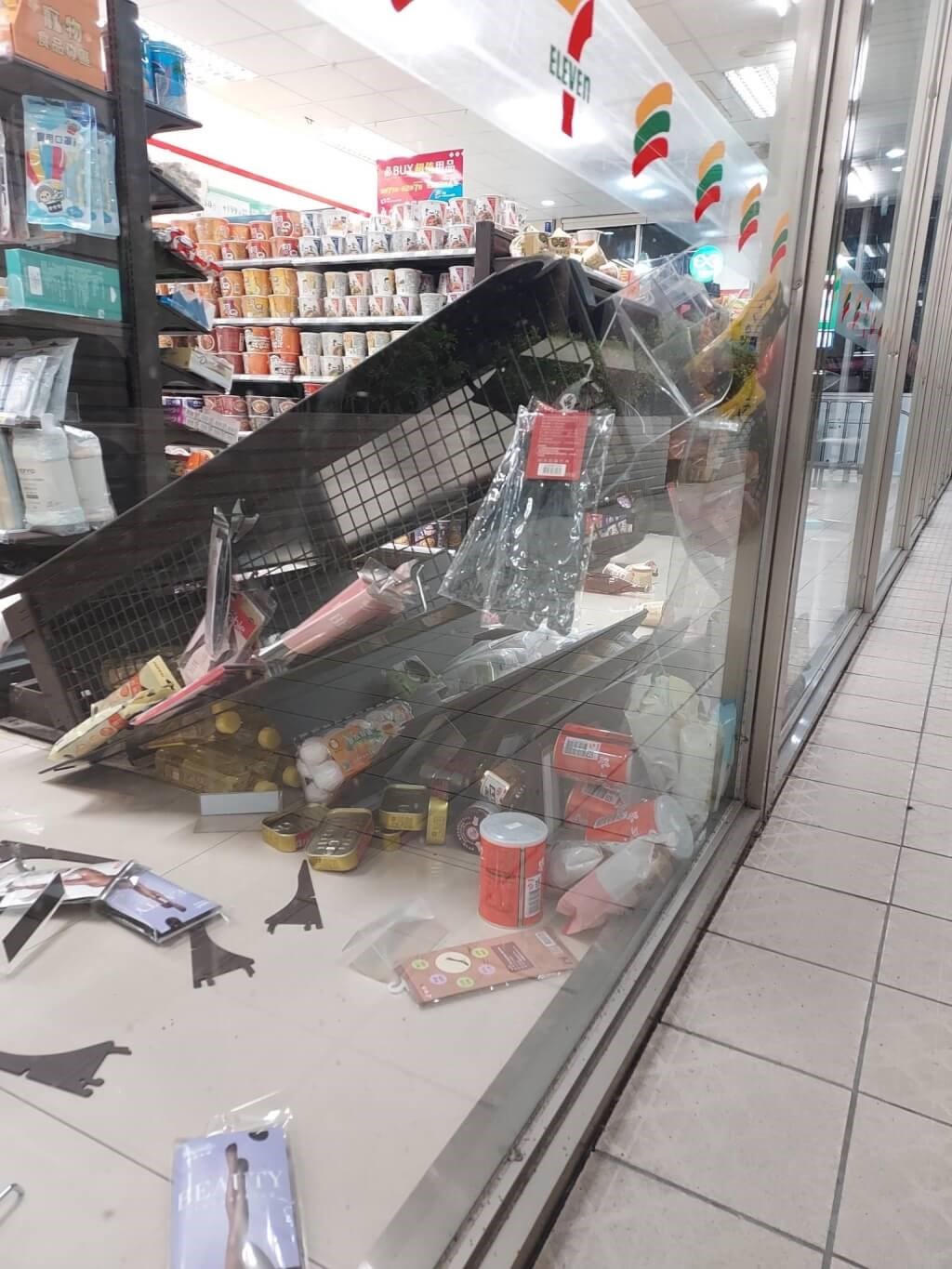 Trains in other parts of Taiwan are operating at reduced speeds with delays to services between Pingtung and Taitung, Taiwan Railways added.
Taiwan Railways said the company had instructed maintenance staff to perform safety checks before resuming full services.
Taiwan High Speed Rail Corp. said five trains between Yunlin and Kaohsiung had been canceled due to the quake, adding that safety inspections would be carried out before services are resumed.
Trains between Pingtung and Taitung have been delayed, Taiwan Railways said.
Taipei and Kaohsiung's metro systems were temporarily suspended.
Meanwhile, a retailer in Taitung reported stock falling off shelves, which left broken glass scattered on the store's floor.