More ferry service disruptions expected Sunday due to Typhoon Muifa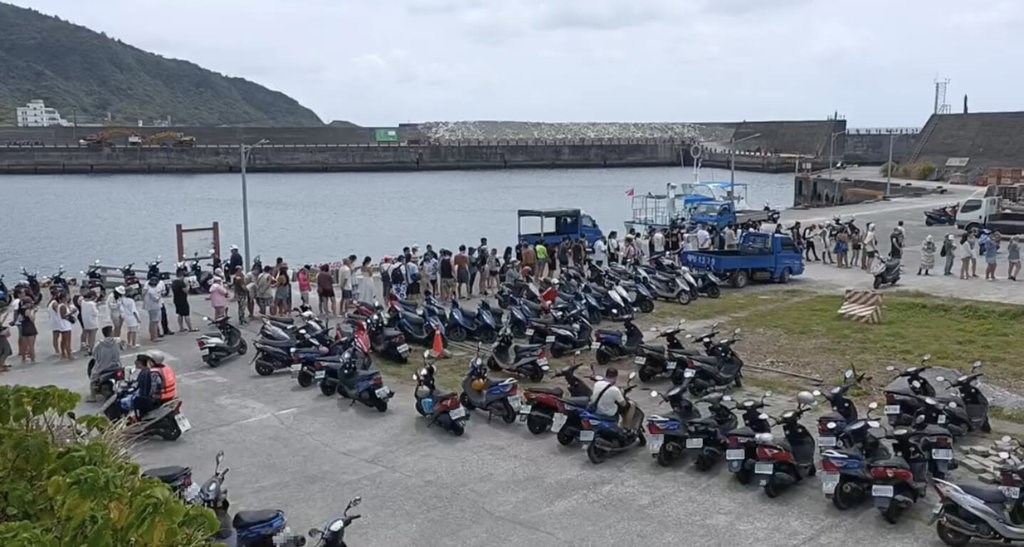 Taipei, Sept. 10 (CNA) Several ferry operators said Saturday night that they will be suspending services between Taiwan and its outlying islands, including Green Island, due to the approach of Typhoon Muifa, after a similar announcement was made earlier in the day by the country's Port Authority.
Sept. 11: Taiwan issues sea warning for Typhoon Muifa
Ferry companies Greenstar, Uranus and Kai Shiuan said they will cancel services between Green Island and Taitung's Fugang Fishery Harbor in eastern Taiwan from noon Sunday until Monday.
The operation of ferries between Taitung and Lanyu Island will also be suspended on Sunday, the three companies said.
Meanwhile, TF Express, Leuco Sapphire Shipping and Tungliu Line said their ferry services between Donggang and Liuqiu islands off Pingtung County in the south will be halted on Monday.
As of 2 p.m. Saturday, Typhoon Muifa was located 550 kilometers east of Eluanbi on Taiwan's southern tip and was moving northwest at a speed of 11 km per hour, Central Weather Bureau (CWB) data showed.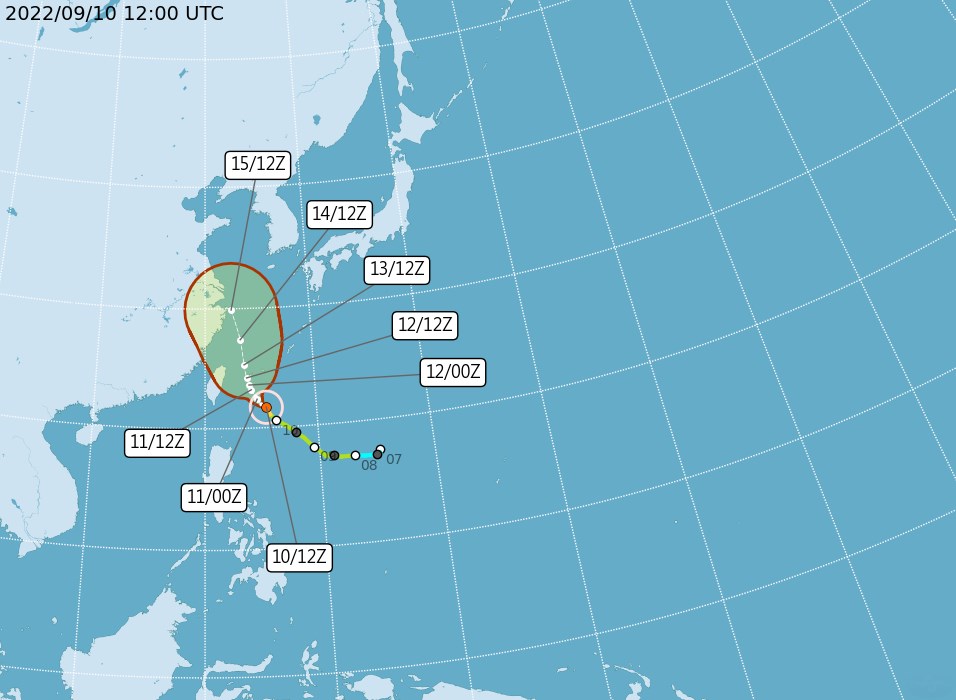 The typhoon was packing maximum sustained winds of 119 kph, with gusts of up to 155 kph, and it was strengthening, the CWB said.
The latest announcement of canceled ferry services came after the Port Authority said earlier in the day that no ferries will be in operation between Keelung and Matsu Island on Sunday, while the scheduled services between Fugang Harbor and Orchid Island and between Houbihu Harbor in Pingtung and Orchid Island will also be suspended.
Related News
Sept. 10: Muifa upgraded to typhoon; Taiwan set to see gusts, rain