CORONAVIRUS
/
Taiwan to resume visa-free entry for multiple countries from Sept. 12
Taipei, Sept. 5 (CNA) Taiwan will resume visa-free entry privileges from Sept. 12 for travelers from the United States, Canada, Europe, Australia, New Zealand and Taiwan's 14 diplomatic allies, the Central Epidemic Command Center (CECC) announced Monday.
At a press conference, the CECC said the policy of "gradual reopening" would promote international social and economic exchanges while also giving due consideration to the state of COVID-19.
For the time being, the weekly cap on arriving travelers will remain at 50,000, with all entries required to follow the "3+4" protocol of three days of quarantine and four days of "self-initiated epidemic prevention," the CECC said.
European countries included under the policy include the 26 countries of the Schengen Area, as well as the United Kingdom and Ireland, according to the CECC. (Click here to see the full list of countries)
Related News
Sept. 29: Taiwan's new COVID-19 protocols for arriving passengers taking effect Sept. 29
Sept. 8: Taiwan introduces extra entry slots for overseas students
Sept. 2: Taiwan grants EUA for 2nd-generation Moderna COVID-19 vaccine
Aug. 28: Taiwan begins rollout of Pfizer-BNT vaccines for young children
Aug. 24: Omicron subvariant-induced outbreak forecast to peak earlier: CECC
Aug. 21: Taiwan rolls out Moderna second shots for young children
Aug. 19: Taiwan gets 1st delivery of Pfizer-BNT vaccines for young children
Aug. 19: Border opening dependent on BA.5 COVID cases: CECC
Taiwan's eased border controls in 2022
● Taiwan's new COVID-19 policies taking effect Sept. 1
● Taiwan to ease rules for last four days of arrival COVID-19 protocol in September
● Taiwan raises weekly arrivals cap (Aug. 22)
● Taiwan lifts pre-flight PCR test requirement for all arriving travelers on Aug. 15
● Taiwan to reopen borders to some foreign students on Aug. 1: MOE
● Taiwan allows entry of 6 groups of foreign nationals on July 25
● Taiwan raises weekly arrivals cap, loosens pre-entry PCR requirement on July 7
● Taiwan introduces '3+4' quarantine policy for arriving travelers on June 15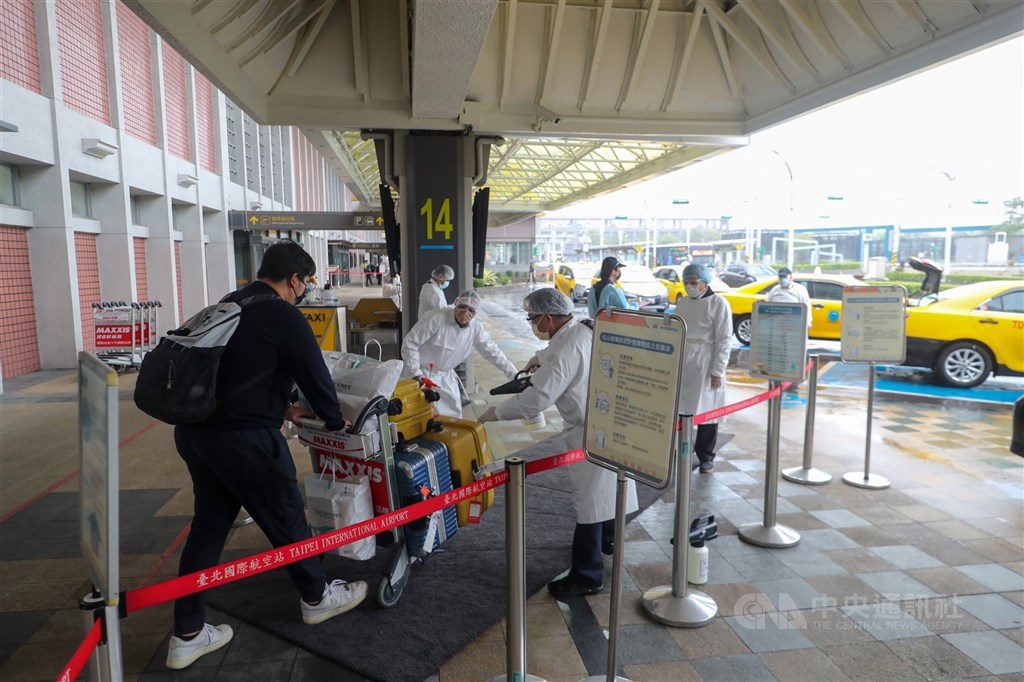 ● Taiwan further relaxes border restrictions on family visits on April 12
● Taiwan still plans to open up gradually, despite case spike: Premier (April 1)
● Taiwan shortens quarantine, grant entry to business travelers from March 7
● Taiwan to expand entry permission to professionals from March 7
● Taiwan reopens for foreign national fertility treatment from March 1
● Taiwan opens to non-scholarship language students
● Taiwan begins March with economy-minded eased COVID-19 protocol
● Ban on migrant workers from Philippines, Vietnam lifted on Feb. 15
View All