Typhoon Hinnamnor causes damage across Taiwan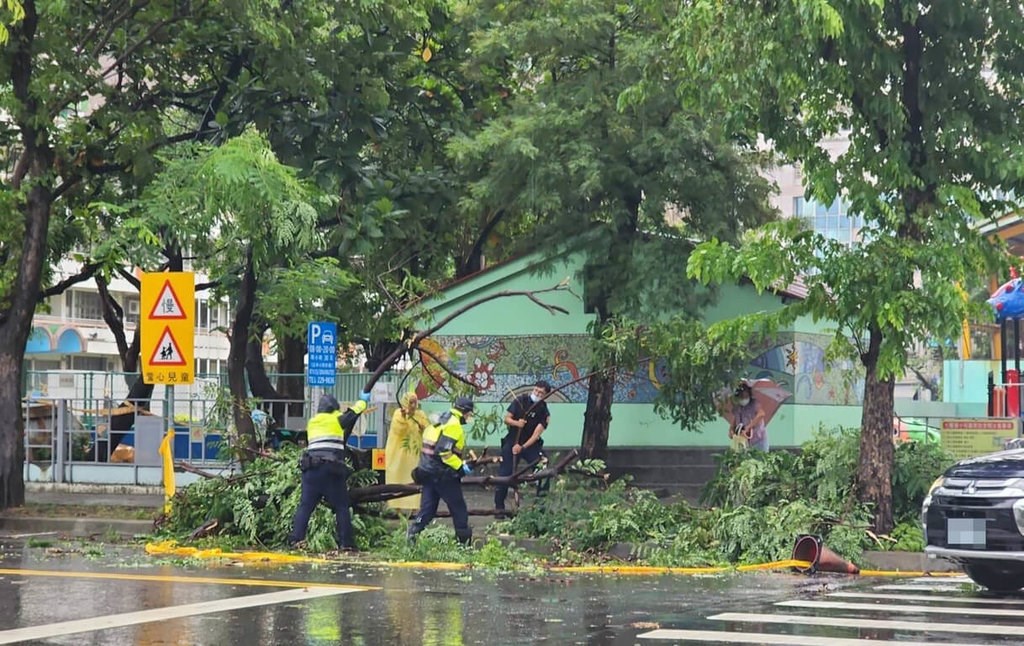 Taipei, Sept. 3 (CNA) As of 3 p.m. Saturday, Typhoon Hinnamnor had caused 181 instances of damage across Taiwan, according to Taiwan's Central Emergency Operation Center (CEOC).
A statement from the CEOC noted that 98 of the 181 cases were reports of roadside trees being blown over.
A Central Weather Bureau forecast indicates the typhoon will increase the average wind speed in New Taipei, Keelung, Taoyuan, Hsinchu, Miaoli, Taichung, Yunlin, Chiayi, Tainan and Pingtung to 31-51 kilometers per hour, with gusts of 63-88 kph, from Saturday noon to 6 a.m. Sunday.
In Kaohsiung, the effects of the strong winds resulted in reports of trees being blown over in Xinxing and Gushan Districts.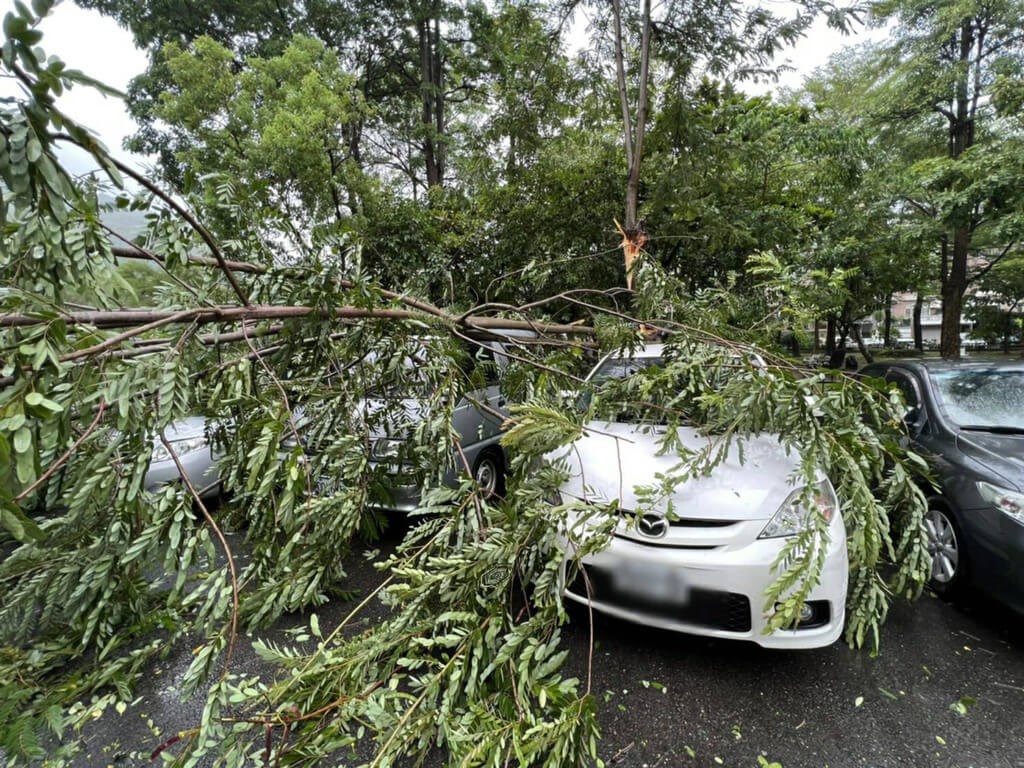 In Gushan District, a tree fell on four parked cars, the city reported, though the vehicles were empty so no one was injured.
The city also reported that a large advertising hoarding was blown off the side of a building where it was located.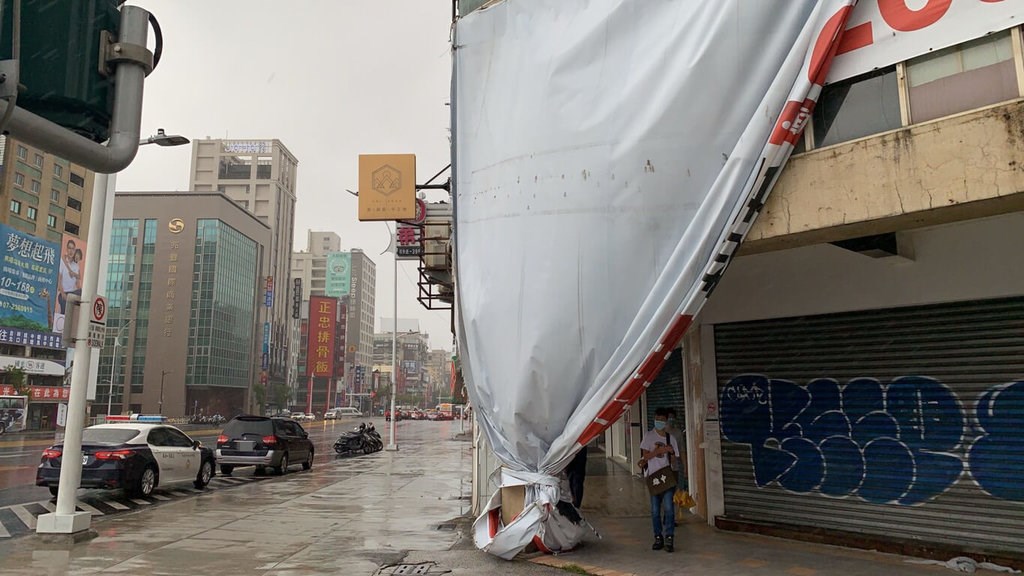 Meanwhile, the typhoon caused a landslide in Miaoli County, resulting in a section of a mountainous road in the county to be cut off, stranding traffic including three tour buses, Miaoli County councilor Yang Wen-chang (楊文昌) told CNA.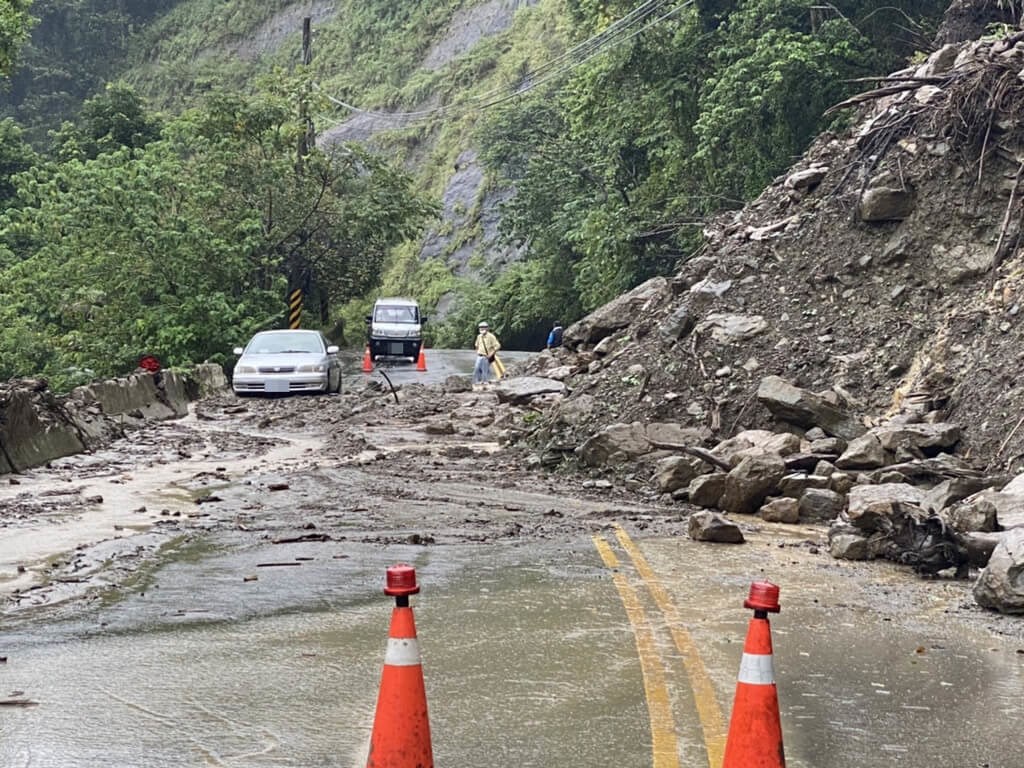 Although the county has attempted to clear the debris whenever the effects of the typhoon was moderate, one tour bus remained stuck on the road as of 3 p.m., according to Yang.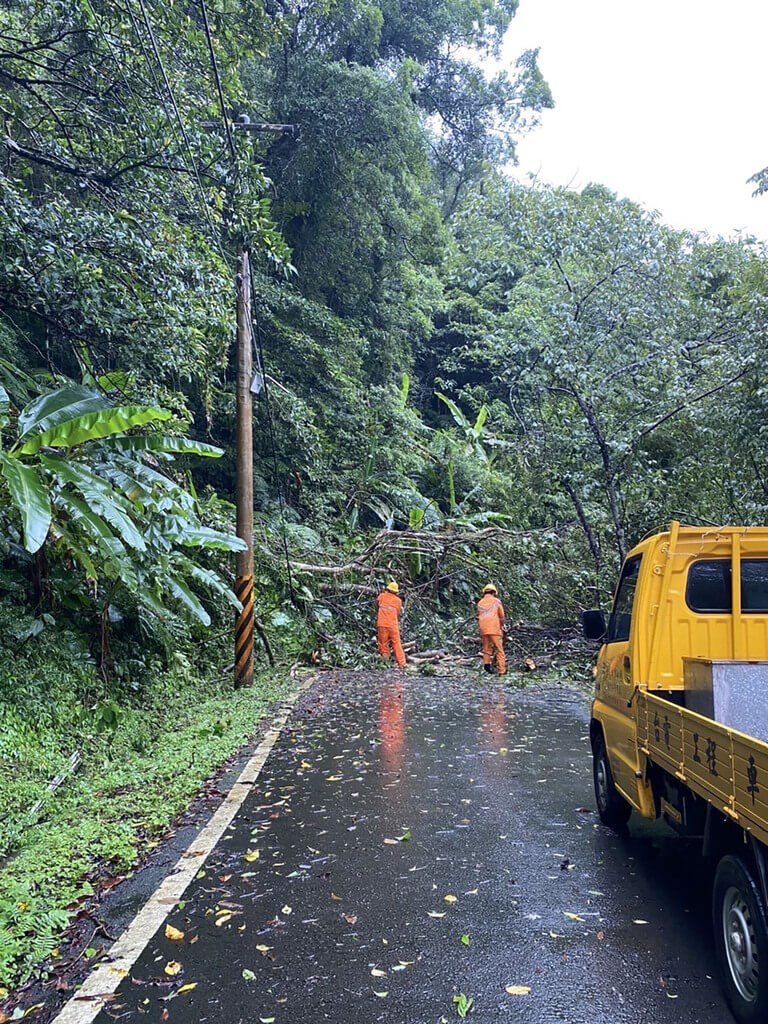 Meanwhile, several communities in northern parts of Hsinchu County's Jianshi Township reported blackouts caused by the typhoon.
According to Taiwan Power Company Hsinchu Office, the blackouts occurred at around 1 p.m..
Due to disruptions from strong winds and rain, communities located in mountain areas in northern parts of Jianshi Township had no power for several hours.
As of 3:35 p.m., 353 households remained without electricity, the office said.
With the typhoon expected to bring continued heavy rain and downpours, the CWB has also warned the general public of potential flooding and rising river levels.
Update
Sept. 4: Taiwan lifts land warning for Typhoon Hinnamnor, but braces for rain