JOB SCAM
/
333 Taiwanese job scam victims remain trapped in Cambodia: Cabinet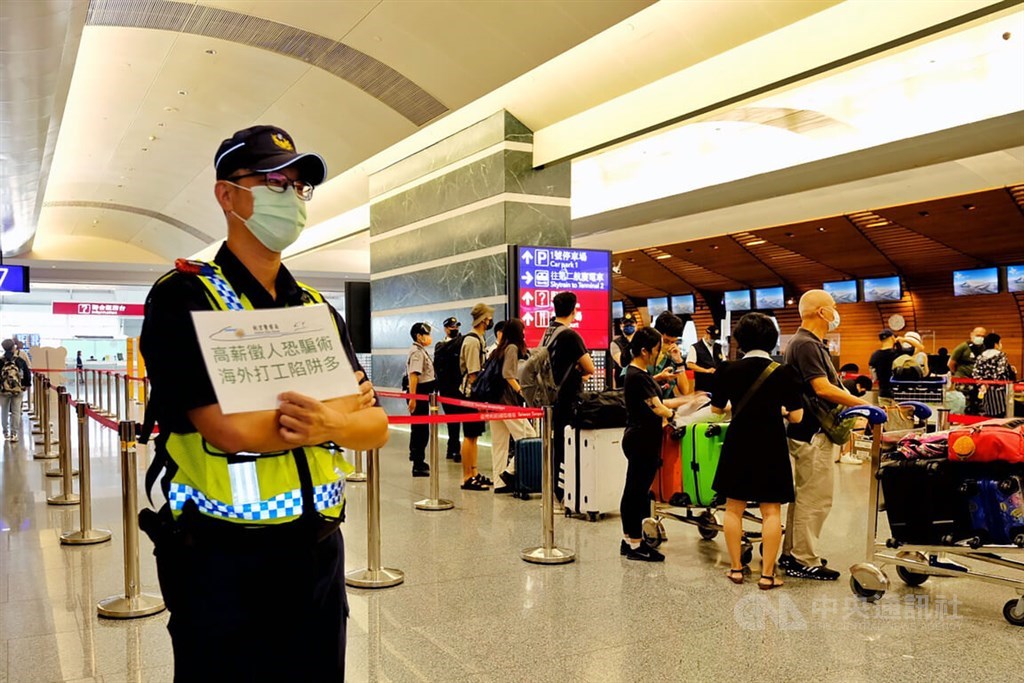 Taipei, Aug. 18 (CNA) At least 373 Taiwanese have recently been duped into working for Cambodia-based fraud rings through fake job advertisements, with 333 of them trapped in human trafficking criminal operations in the Southeast Asian country, Cabinet Spokesperson Lo Ping-cheng (羅秉成) said Thursday.
Amid a surge in online fraudsters luring young adults to Cambodia through false job promises, police and officials recently visited 4,679 households in Taiwan with members aged 20-45 who recently traveled to the country and have not yet returned, to determine who might have fallen for the job scams, Lo said.
The check concluded that 144 people could be held against their will in Cambodia, Lo said, adding that over 200 people reported that their family members or friends had been recruited for such scams from March to July.
The total number of Taiwanese lured to Cambodia by job scams added up to 373, of which 40 have returned home, according to Lo.
Of the people lured to Cambodia, 99 percent were recruited to work in telecom scams there while a few were trafficked for sexual exploitation, Lo told a press conference following the Cabinet's weekly meeting Thursday.
Premier Su Tseng-chang (蘇貞昌) instructed Cabinet members at the meeting to "give top priority" to all possible means to free the victims, bring them home, and crack down on local criminal rings which sent them to Cambodia, according to Lo.
The recent spate of Cambodia-based job scams has put mounting pressure on the government, prompting the Cabinet to set up an inter-ministerial task force in early August to tackle the longstanding cross-border fraud problem.
Earlier Thursday, the main opposition Kuomintang (KMT) slammed the Democratic Progressive Party (DPP) administration for its "impotence" in the face of human trafficking rings that use force, fraud or coercion to abuse and enslave Taiwanese youth in other countries.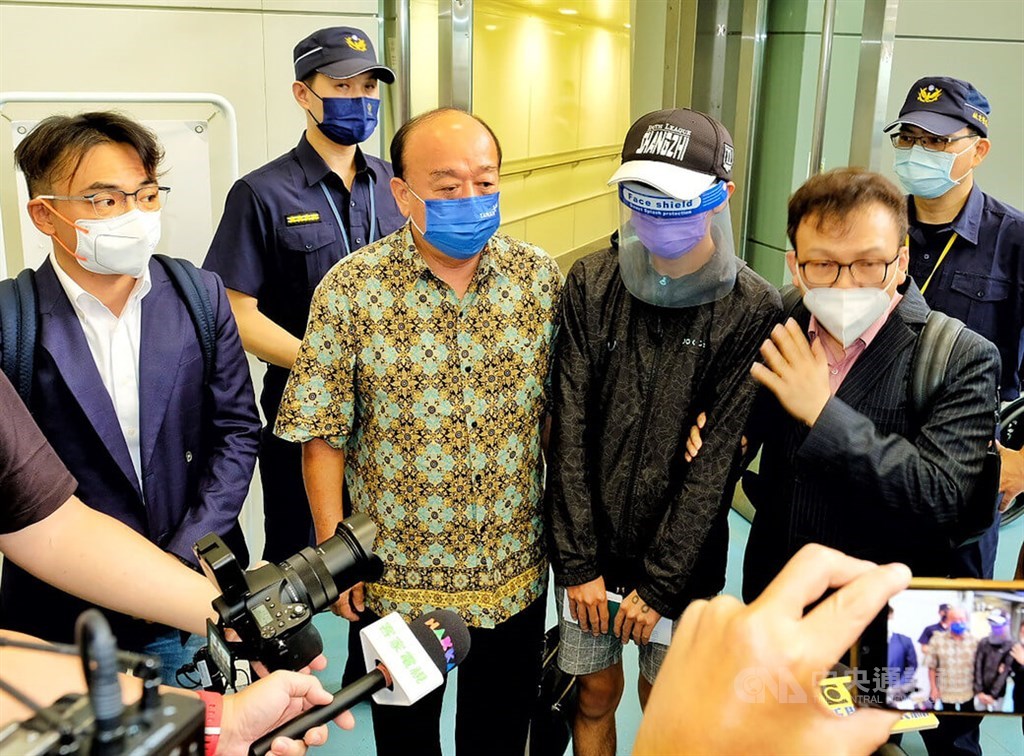 Among other things, the government should try to curb the problems "at the source" by providing the public with more information about overseas job scams, KMT Deputy Secretary-General Lee Yen-hsiu (李彥秀) told a press conference.
Separately, Tainan Mayor Huang Wei-che (黃偉哲) of the DPP on Thursday solicited help from the city's tour operators to prevent people from falling prey to such scams.
Tour operators who provide tips to the police about suspicious cases regarding their customers which then lead to the police being able to persuade those individuals against flying to Cambodia or other places where they might get trafficked will get NT$20,000 (US$666) for each person in rewards from the Tainan City Government, Huang said.
Meanwhile, more suspects involved in human trafficking rings were arrested on Thursday, according to local police.
Police in Yunlin County said Thursday seven people had been arrested in Tainan and Kaohsiung who were part of a ring that had posted lucrative foreign job offers on dating apps and had arranged for four individuals to go to Cambodia and Thailand.
New Taipei City police said that they had arrested 16 suspects belonging to three human trafficking rings who had used fake job listings to target mostly young adults who did not have much knowledge about the fraudulent schemes.
As an example, the police said that at least seven people were lured to jobs posted on Facebook in July for computer engineers in Thailand that promised a hefty monthly salary of NT$100,000 and plenty of perks.
Acting on a tip-off from a person who realized it might be a scam on his way to the airport in August, the police successfully stopped five individuals at the airport before their departure, but another person still went ahead with his plan, the police said.
Related News
Aug. 17: Woman detained in NT$100,000-per victim Cambodia fraud ring case
Aug. 16: Alarmed by job scams, job bank removes 179 overseas job postings
Aug. 16: Prosecutors in Changhua detain two over Cambodia human trafficking operation
Aug. 16: Man repatriated from Thailand arrested on suspicion of human trafficking
Aug. 15: 9 Taiwanese victims of Cambodia job scam brought home
Aug. 15: KMT aims to set up initiative to rescue Taiwanese victims in Cambodia
Aug. 11: Taiwan forms task force to help Taiwanese trafficking victims in Cambodia
Aug. 9: Prosecutors detain two over Dubai human trafficking operation
Aug. 8: Thousands of Taiwanese may be trafficking victims in Cambodia: Police
View All