CORONAVIRUS
/
BA. 5 COVID subvariant outbreaks expected to increase: CECC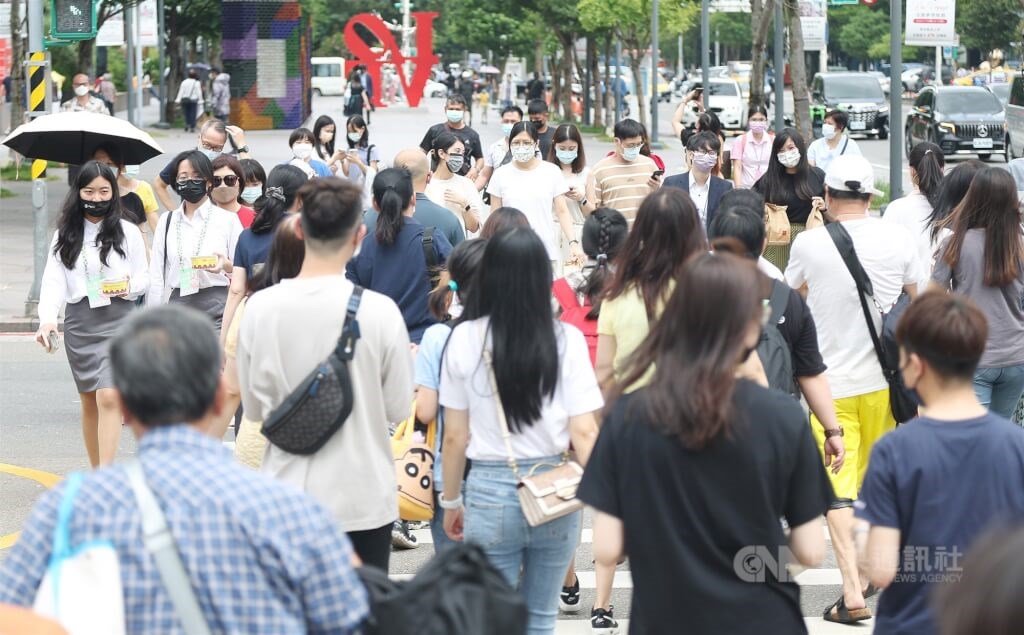 Taipei, Aug. 17 (CNA) The COVID-19 situation in Taiwan is expected to worsen next week with infections of the Omicron subvariant BA. 5 already detected across the nation, the Central Epidemic Commander Center (CECC) said Wednesday, adding that the north is likely to be hit hardest in the early stages of the expected outbreaks.
Speaking at a news conference in Taipei, CECC head Victor Wang (王必勝) said while the number of COVID-19 cases has recently plateaued, the BA. 5 subvariant has been spreading at the community level, which is an indication new outbreaks could occur at any time.
The outbreaks will initially be more concentrated in the north, before gradually spreading to the rest of the nation, he said, adding that it is unlikely there will be a notable difference in the severity of outbreaks in the long term given Taiwan's size and national transportation network.
The number of confirmed cases is likely to peak in late September or early October and if not brought under control daily numbers of confirmed cases could reach as high as 60,000, he said.
Responding to reporters' question about the rapid transmission of BA. 5 apparently driving up the number of deaths from COVID-19 infections in Japan, Wang said there has not been any change in the fatality rate of the subvariant in Japan, and the uptick in the number of deaths could have resulted from a surge in the overall number of confirmed cases.
However, noting that local studies have indicated a slight increase in the fatality rate and the number of severe cases associated with BA. 5 among seniors, Wang said the CECC will continue monitoring how the subvariant affects older citizens.
The outbreaks are likely to predominantly affect those who have never contracted COVID-19, he said, reminding people who test positive to follow the standard procedure for notifying health authorities following self-administered rapid antigen tests.
Individuals whose rapid antigen test results come back positive can book a virtual appointment with a doctor or take their specimen to a local polymerase chain reaction (PCR) testing station for evaluation, said Lo Yi-chun (羅一鈞), deputy head of the CECC's medical response division.
Those who have doubts about a doctor's evaluation of their rapid antigen test results can book a polymerase chain reaction (PCR) test, Lo said, adding that anyone wanting to have in-person evaluations should not use public transport.
Meanwhile, National Taiwan University College of Public Health professor Chen Hsiu-hsi (陳秀熙) called on the government to step up its vaccination drive to widen the coverage of the second booster shot, especially among seniors, who are most vulnerable to the BA. 4 and BA. 5 subvariants.
Citing data from the U.S., the U.K., New Zealand and Japan, Chen said in a livestream that the BA.4 and BA. 5 variants have a higher fatality rate and incidence of severe cases among seniors.
South Korea, which has a wider second booster shot coverage, has not seen as big an increase in the two numbers compared to other countries despite the two subvariants having become prevalent in the country since late June, he said, calling on Taiwan's government to do more to encourage seniors to get a second booster shot.
Separately on Wednesday, with the new semester scheduled to begin next month, New Taipei Department of Health called on parents to book vaccine shots for their children online as soon as possible in the face of possible BA. 5 outbreaks.
People looking to secure Moderna doses online can do so on Wednesday and Thursday and from August 22-24, while those wanting to book a Pfizer-BionTech vaccine shot can do so from August 22-24, it said.
Taiwan had recorded 58 BA. 5 infections and one BA. 4 infection as of Monday, it said, adding that eight of the confirmed BA. 5 cases were in New Taipei.
View All