Suspected shooter in Kaohsiung hospital slaying arrested (update)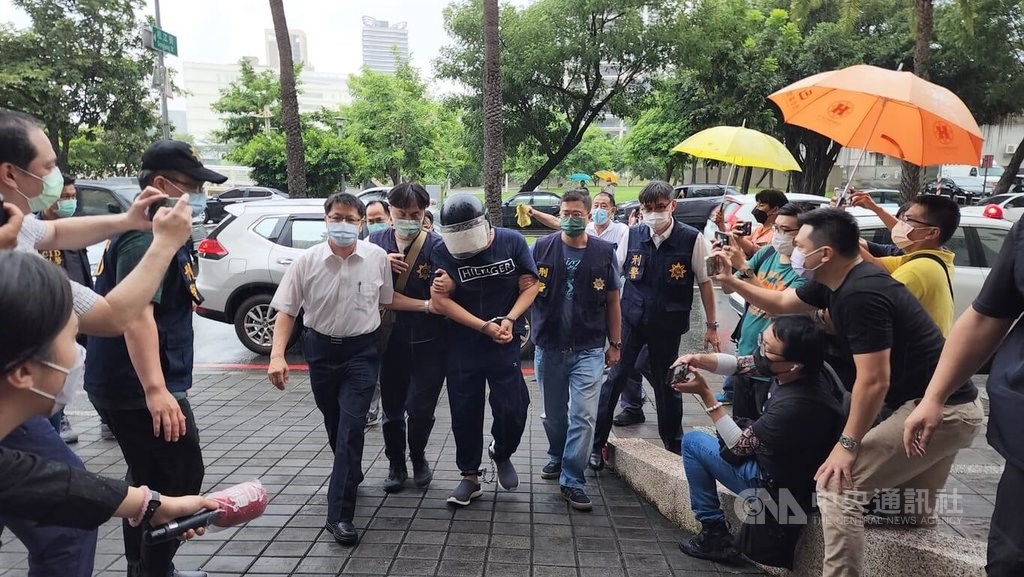 Kaohsiung, Aug. 17 (CNA) A 57-year-old man suspected of carrying out an execution-style murder at a Kaohsiung hospital Wednesday morning was arrested nearly 50 kilometers away in Tainan four hours after fleeing the scene in a taxi.
The suspected gunman, surnamed Chu (朱), is currently being questioned over the murder of a 56-year-old man at Kaohsiung Medical University Chung-Ho Memorial Hospital at 10:05 a.m., according to the Kaohsiung City Police Department.
The victim, surnamed Wang (王), was waiting with about a dozen other patients to see an otorhinolaryngologist when Chu shot him once in the head and once in the chest at close range, police said.
According to eyewitness accounts cited by police, Chu did not confront Wang in the hospital prior to the killing.
Wang was declared dead around noon despite receiving immediate medical treatment, police said.
Chu then took the high-speed rail to Tainan and was arrested by police acting on a tip-off at a coffee shop in the city's Anping District, police said.
According to police, Chu and Wang were both jailed for fraud relating to a shell company they ran together 11 years ago, with Chu receiving a one-year sentence and Wang six months.
After being released, Chu started threatening to kill Wang over a financial dispute, texting him messages such as "my only life goal now is to put up a desperate fight with you and we shall die together," according to police.
In 2014, Chu received a 14-year jail term for firearms offenses relating to an incident where he accidentally shot himself in the leg as he held Wang's father-in-law at gunpoint in an attempt to force him to disclose Wang's whereabouts.
Two years later, while still serving his sentence, Chu contacted Wang via a third party and threatened to hand over evidence further implicating Wang in the 2011 fraud case to prosecutors if Wang did not pay him NT$20 million (US$667,000).
According to police, Chu -- who has terminal cancer and was released from prison on medical grounds in 2019 -- traveled from northern Taiwan in order to kill Wang after finding out the time and location of Wang's hospital appointment on Wednesday.