CORONAVIRUS
/
Second-generation Moderna vaccine to arrive as early as Sept.: CECC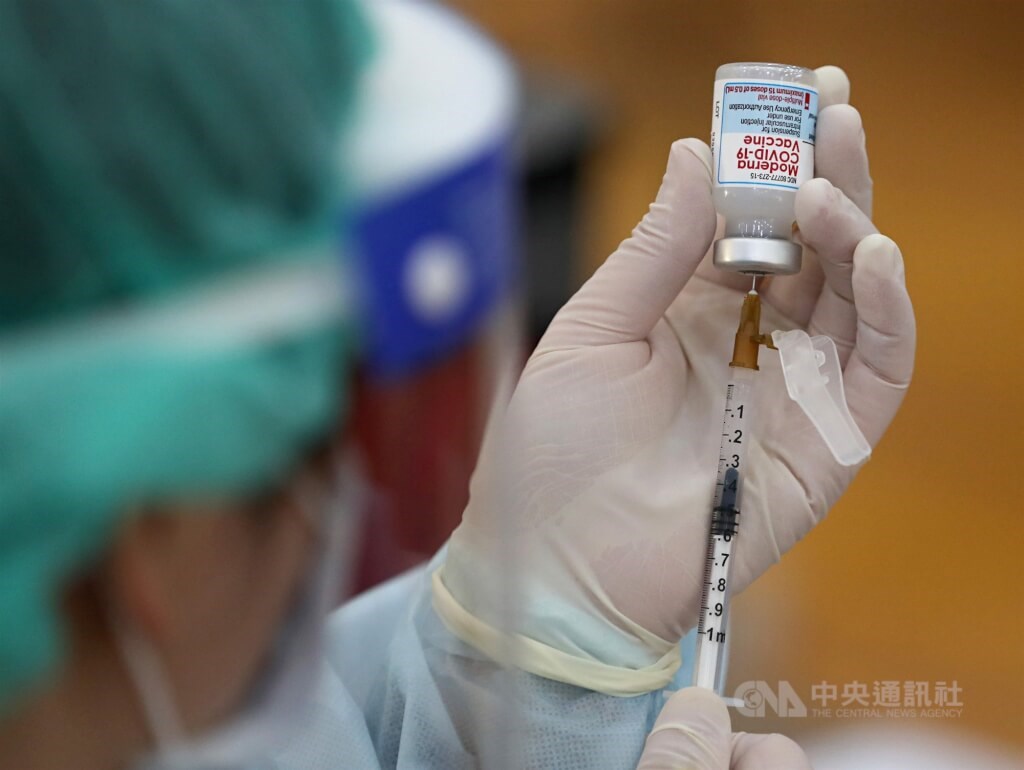 Taipei, Aug. 16 (CNA) Moderna's second-generation COVID-19 vaccine is currently under review for emergency use authorization (EUA) and could be delivered to Taiwan as early as September, the Central Epidemic Command Center (CECC) said Tuesday.
The updated vaccine, which targets both the original virus from 2020 and the Omicron subvariant BA.1, was approved by British regulators on Monday, and is expected to be gradually rolled out in the European Union and Australia over the coming months, CECC spokesman Chuang Jen-hsiang (莊人祥) said at a press conference.
By contrast, the United States has said that it plans to wait for a new vaccine targeting the BA.5 subvariant, which is still being tested and is unlikely to be market-ready for some time, Chuang said.
In the case of Taiwan, regulators are currently evaluating the updated Moderna vaccine for EUA -- a process that will necessarily take into consideration the expected rise in domestic COVID-19 cases in August and September, according to Chuang.
If the vaccine is authorized before September, Taiwan could receive its first batch of the shots by the middle of that month, Chuang said, while declining to comment on how the EUA review was progressing.
As of Aug. 15, 92.2 percent of the eligible population in Taiwan had received at least one shot of a COVID-19 vaccine, while 86.2 percent had received a second shot, 71.7 percent had gotten a first booster shot, and 8.3 percent a second booster, according to CECC data.
Related News
Aug. 15: Taiwan sees first local BA.4 COVID case; BA.5 cases expected to rise
Aug. 10: Taiwan to lift pre-flight PCR test requirement for all arriving travelers
Aug. 1: Taiwan grants EUA to Pfizer-BNT COVID-19 vaccine for children under 5
July 26: Revision of border rules depends on vaccination rate among kids: CECC
July 20: Taiwan expands second booster eligibility to people aged 50 and older
July 12: Taipei opens online bookings for Moderna for children under 6 years
June 30: Taiwan receives first shipment of Novavax vaccine
June 27: Taiwan approves boosters for 5-11 age group, expands 4th dose eligibility
View All