Häagen-Dazs ice cream products recalled due to traces of carcinogen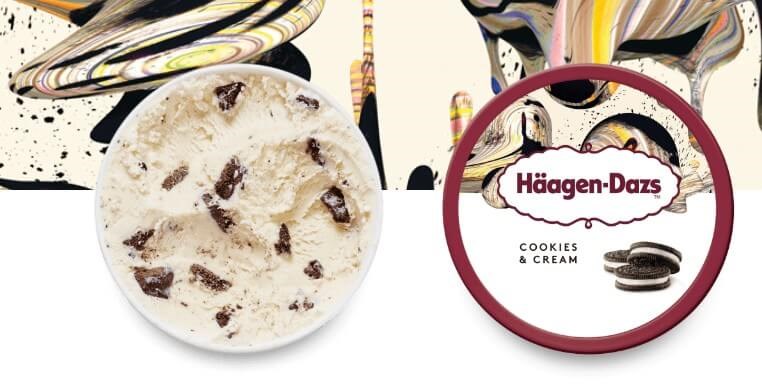 Taipei, Aug. 10 (CNA) About 450,000 Häagen-Dazs ice cream products in five flavors were recalled Wednesday due to reported traces of a chemical linked to cancer, according to Taiwan's Food and Drug Administration (FDA).
The FDA said the ice cream products, which total 60,000 kilograms, involve the flavors Belgium chocolate, cookies & cream, the twist & crunch series of chocolate & strawberry, vanilla & brown sugar milk tea, and vanilla & raspberry.
The ice cream products, which have expiry dates between May 17-June 15, 2023, are part of batches that have been found to be contaminated with residue of ethylene oxide, a banned pesticide, said FDA official Lin Kuan-yu (林冠宇).
Local retailers have been ordered to remove the products from sale immediately, with consumers who have already made purchases eligible for refunds or exchanges, according to the FDA.
Lin said the recall came after food safety alerts were issued for the same products in France, Hong Kong, Singapore, Belgium and the Republic of Ireland.
Outlets in those countries have been ordered to remove the problematic ice cream products from shelves after General Mills, a U.S. company which owns Häagen-Dazs, found the residue in an internal check last month.
The FDA has determined that Taiwan imported ice cream products from the same batches ruled problematic by Hong Kong and Singapore authorities, and therefore decided to order a recall, Lin said.
In response to the announcement of a recall on Wednesday, Häagen-Dazs said in a statement that the traces of ethylene oxide have been sourced to one of its vanilla extract suppliers.
Consumers who want a refund should present proof of purchase at the store they bought the ice cream product or call 0800-056-118 for assistance, it said, adding that no requests will be accepted after Sept. 30.
In June, Taiwan Customs rejected two shipments of Häagen-Dazs ice cream, totaling 5,471 kilograms after discovering the same pesticide.
At the time, Häagen-Dazs' local distributor also recalled some of its ice cream products as a precautionary measure and offered refunds to retailers and consumers.