CORONAVIRUS
/
Taiwan expands second booster eligibility to people aged 50 and older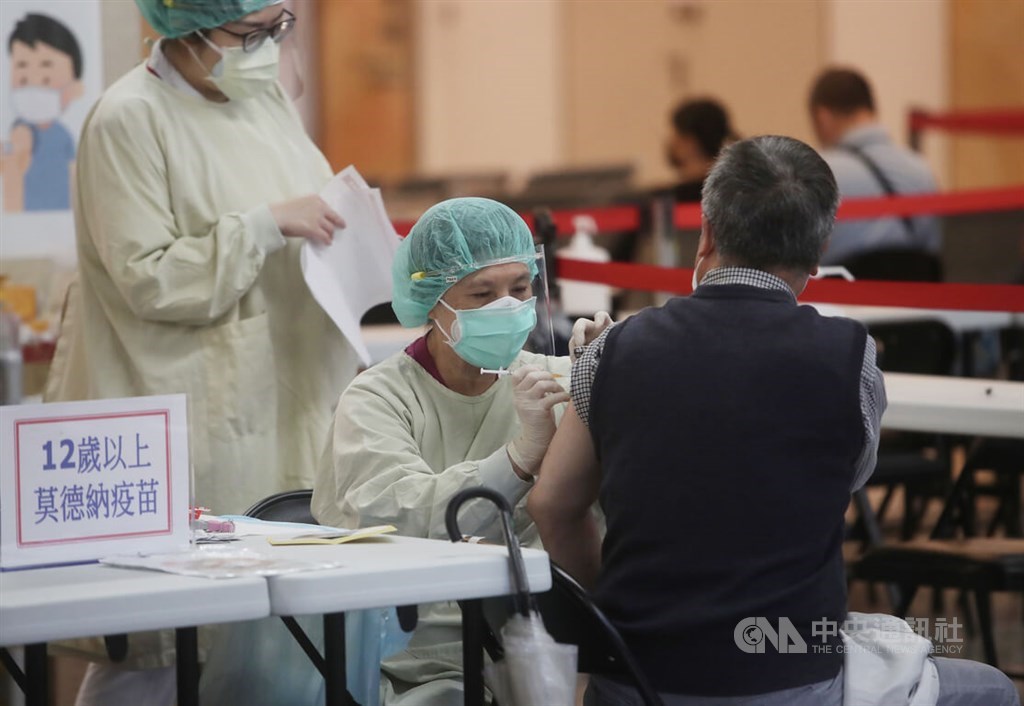 Taipei, July 20 (CNA) Starting July 22, people aged 50 to 64 will be eligible to receive a second booster COVID-19 vaccine dose, the Central Epidemic Command Center (CECC) said Wednesday.
Those interested in getting a shot can use the CECC's vaccine map to see where they can be vaccinated, or contact their district health centers for more information, the CECC said.
Currently, a second booster is available to those aged 65 and above, residents of long-term care facilities, medical workers, and individuals aged 18 and above who are immunocompromised.
Also eligible are airline crew members, care facility employees, those working at airports and other ports of entry, and people whose job requires them to be in contact with individuals in quarantine.
People can get a second booster shot five months after their first booster and at least three months after they test positive for COVID-19 if they have previously contracted the disease, the CECC said.
To date, 25.1 percent of those aged 65 and above have gotten a second booster shot, CECC spokesperson Chuang Jen-hsiang (莊人祥) said.
He encouraged those eligible to get vaccinated as soon as possible, adding that individuals in the age group can get an incentive worth NT$500 (US$16.71) if they receive a COVID-19 vaccine shot by the end of July.
In Taiwan, people aged 5 and above can get a COVID-19 booster shot, while those aged 6 months to 4 years old will be able to get their first vaccine dose from Thursday.
CECC data shows that 91.5 percent of Taiwan's population has received at least one dose, 85.6 percent have gotten at least two doses, and 71 percent have received a booster.
Update
Q&A/How to get a COVID-19 vaccine for children 6 months to 5 years old
July 22: Taiwan reports first COVID-19 BA.2.75 sublineage case
July 21: People traveling overseas for work can get second booster: CECC\
Related News
July 15: Taiwan records first community spread of BA.5: CECC
July 13: New COVID wave from BA.4, BA.5 may start late August: CECC
June 30: Taiwan receives first shipment of Novavax vaccine
June 13: Omicron subvariants BA.4, BA.5 detected in Taiwan for first time
May 14: Taiwan to roll out second COVID-19 booster from May 16
View All