CORONAVIRUS
/
Taiwan relaxes mask mandate for bicycle, scooter riders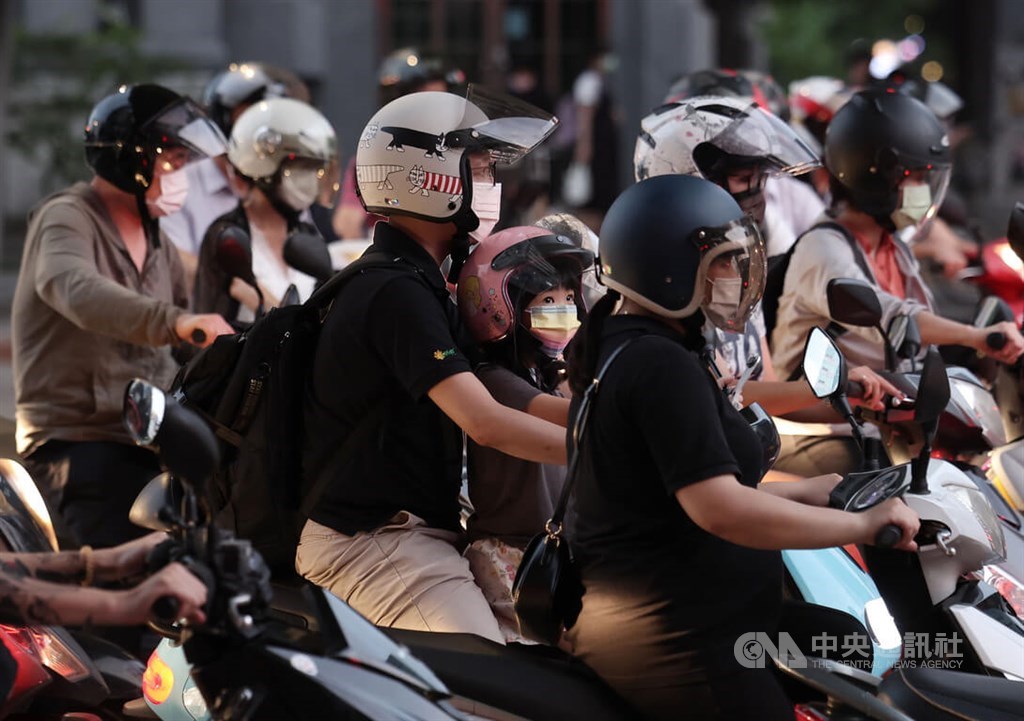 Taipei, July 19 (CNA) Cyclists, scooter riders and people working in wide outdoor spaces are no longer required to wear masks, the Central Epidemic Command Center (CECC) said Tuesday.
The CECC defines a wide outdoor space as one that allows a worker to maintain social distancing with passersby, CECC head Victor Wang (王必勝) said, citing construction sites as an example.
Prior to the new regulation that took immediate effect Tuesday, only people in the agriculture, forestry, fishing, and animal husbandry industries were allowed to take off their masks if they were working in a wide outdoor space.
Also with immediate effect, scooter and bicycle riders will also no longer have to wear masks, once they are alone on the bike, or their pillion rider is a household member, as is the rule for people traveling in cars, he said.
The announcement of the new mask rules were a break from the CECC's recent pattern, which is usually a notification at the end of each month for an effective date in the following month.
On the question of whether other changes to the mask mandate would be made in August, Wang said that was a possibility but it would depend on the COVID-19 situation at the time.
Currently, people are required to wear a mask at all times when they are outside their homes. Exemptions apply only when exercising, eating, participating in water-related activities, taking individual or group photos, or traversing wide outdoor spaces such as fields and forests, according to the CECC.
Related News
July 20: People on recreational walks can go mask-free: CECC
July 15: Taiwan records first community spread of BA.5: CECC
July 13: New COVID wave from BA.4, BA.5 may start late August: CECC
July 7: Taiwan raises weekly arrivals cap, loosens pre-entry PCR requirement
June 30: Taiwan receives first shipment of Novavax vaccine
June 13: Omicron subvariants BA.4, BA.5 detected in Taiwan for first time
View All