Bigger, cheaper, and just as tasty: COA touts locally-grown avocados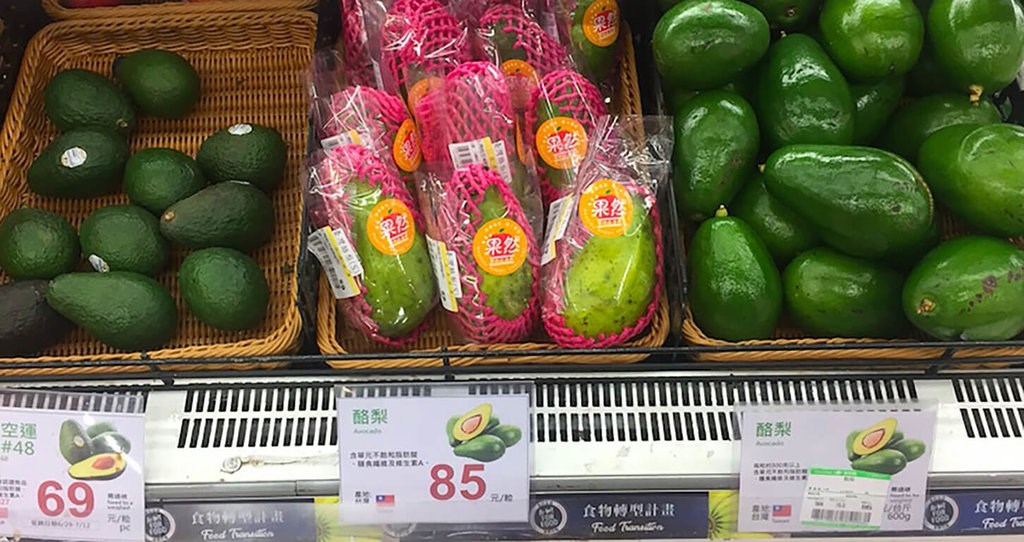 Taipei, July 5 (CNA) Locally-grown avocados are back in season in Taiwan, and the Council of Agriculture (COA) wants consumers to know that they are bigger, cheaper, and just as delicious as the imported Hass variety.
In an interview with CNA Tuesday, Chen Li-yi (陳立儀), head of the Crop Production Division in the COA's Agriculture and Food Agency touted the return of Taiwan's large avocado varieties during their peak season from July to October.
With the fruit's rise in popularity, land under cultivation for avocados in Taiwan has risen from 506 hectares in 2011 to 1,149 in 2020, with the top growing regions in Tainan, Chiayi, Taitung, and Pingtung, according to Chen.
Aside from meeting Taiwanese consumers' preference for large-sized fruits, locally-grown avocados are also more environmentally friendly, given the 1-2 month shipping process for those imported from the Americas, he said.
Pricewise, the palm-sized Hass variety avocados are currently selling for a minimum of NT$69 (US$2.31) each in Taipei supermarkets, while the locally-grown fruits, almost double in size, sell for around NT$85.
And while Hass avocados are maybe best enjoyed smashed, in guacamole, or on toast, Chen recommended using the Taiwanese varieties in other applications, such as sandwiches, salads, sushi, and avocado milk.
In terms of their health benefits, the Agriculture and Food Agency notes that avocados are rich in unsaturated and essential fatty acids, fiber, vitamins B and C, as well as minerals such as potassium and magnesium.