CORONAVIRUS
/
Taiwan to take delivery of Novavax vaccine shipment Thursday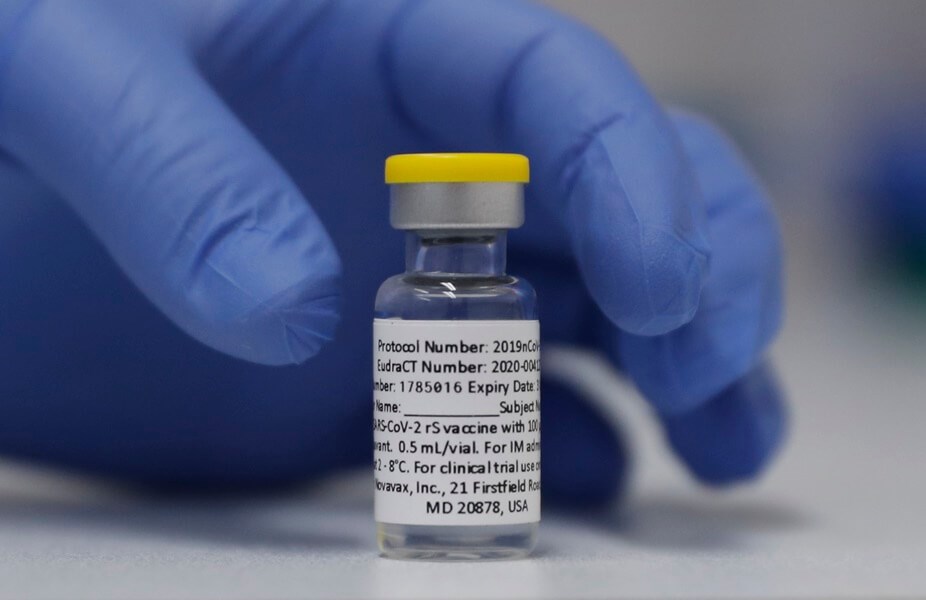 Taipei, June 29 (CNA) Taiwan will receive its first shipment of the Novavax COVID-19 vaccine Thursday morning, and roll-out of the 504,000 doses will begin July 8, at the earliest, the Central Epidemic Command Center (CECC) said Wednesday.
The vaccine will be administered as primary and booster shots to people 18 years old and over, and it can be mixed and matched with other brands currently available for that age group, the CECC said.
The 504,000 doses, which will expire on Sept. 30. are the first part of Taiwan's order of 2.268 million Novavax vaccines from COVAX, the CECC said, adding that the remainder will be delivered by the end of the year.
Taiwan has signed a contract to purchase 4.76 million COVID-19 vaccine doses through COVAX, including the Novavax order and 1.02 million AstraZeneca doses that were delivered in 2021.
To date, 91.28 percent of Taiwan's population has received at least one COVID-19 vaccine shot, 83.31 percent has gotten at least two doses, and 70.1 percent has received a booster shot, according to CECC data.
Related News
June 29: Taiwan reports 42,204 new COVID-19 cases, 85 deaths
June 29: Taiwan to maintain mask mandate through July
June 27: Taiwan approves boosters for 5-11 age group, expands 4th dose eligibility
June 18: Taiwan to roll out Moderna COVID-19 vaccine for children under 6 in July
June 17: Taiwan FDA approves Novavax emergency use authorization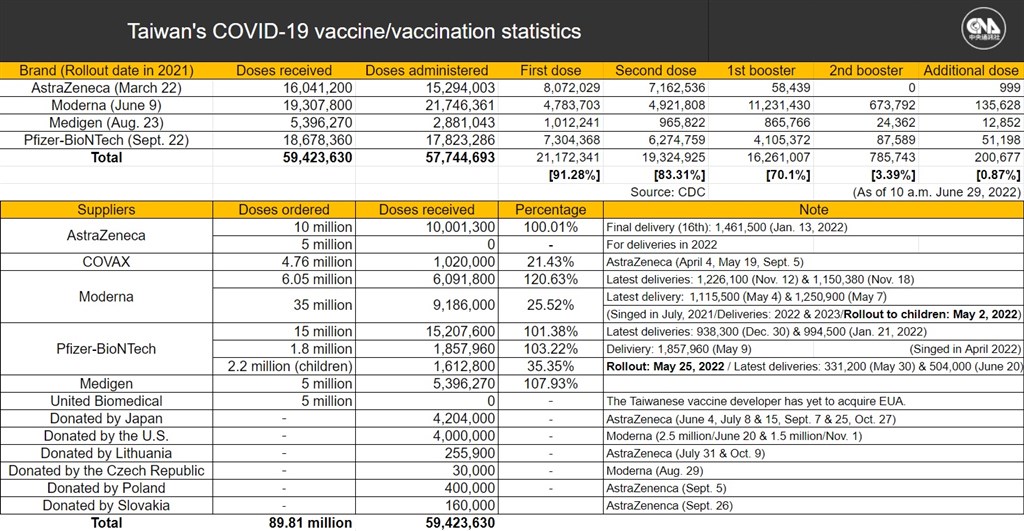 View All