CORONAVIRUS
/
Taiwan to receive first shipment of Novavax vaccine soon: CECC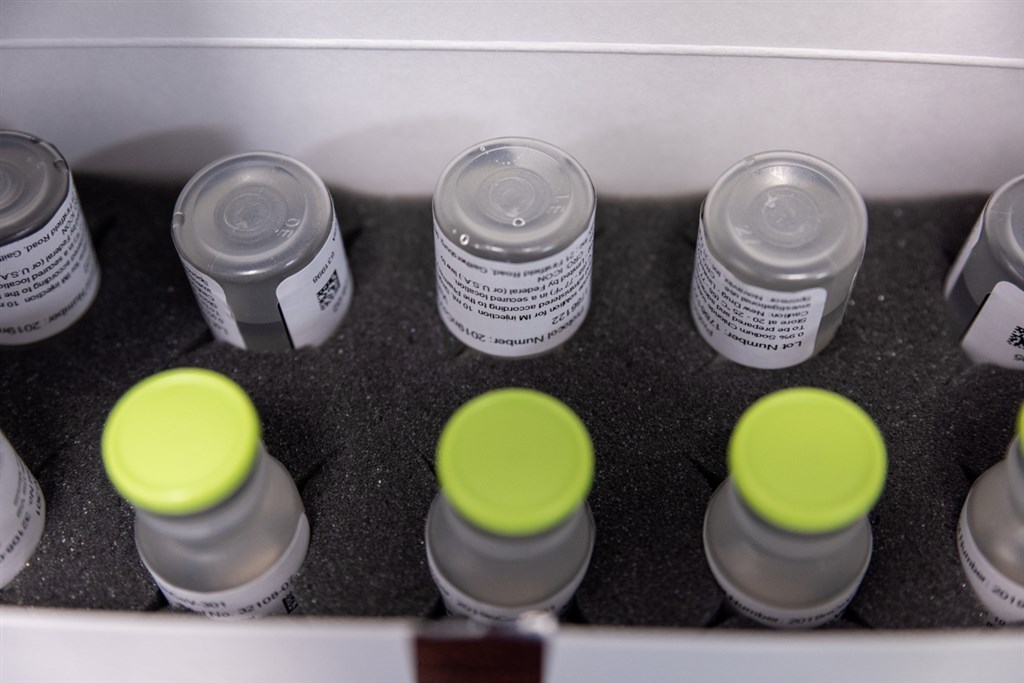 Taipei, June 28 (CNA) The first shipment of about 500,000 doses of the Novavax vaccine could arrive in Taiwan by the end of this month, the Central Epidemic Command Center (CECC) said Tuesday.
Rollout of the Novavax vaccine could take place July 14 at the earliest, CECC spokesperson Chuang Jen-hsiang (莊人祥) at a press briefing in the afternoon.
There will be no priority target group, Chuang said, noting that anyone who is 18 years old and above can choose the vaccine brand for a COVID-19 shot.
His remarks came one day after Taiwan's Advisory Committee on Immunization Practices (ACIP) approved the use of the Novavax vaccine for both primary and booster shots for those 18 years old and above.
The ACIP also said the vaccine can be mixed and matched with other vaccine brands currently available.
At the press briefing, the CECC spokesperson said Novavax is a subunit COVID-19 vaccine and therefore less likely to cause side effects than an mRNA vaccine.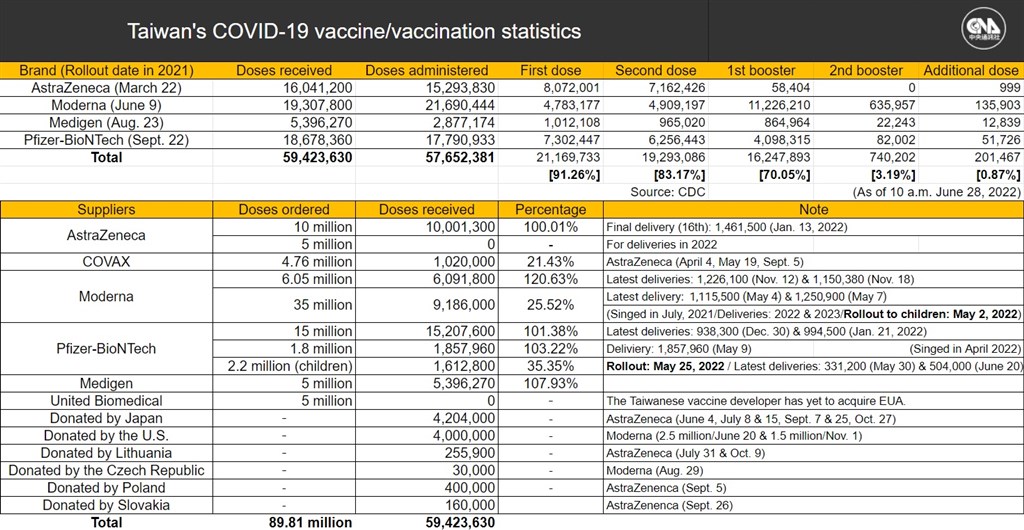 Taiwan has ordered 2 million doses of the Novavax vaccine through the global vaccine sharing initiative COVAX.
To date, 91.26 percent of Taiwan's population has received at least one dose of a COVID-19 vaccine, while 83.17 percent has gotten at least two doses and 70.05 percent has received a booster shot, according to the latest CECC statistics.
View All