Tropical storm Chaba forming, third of the year: CWB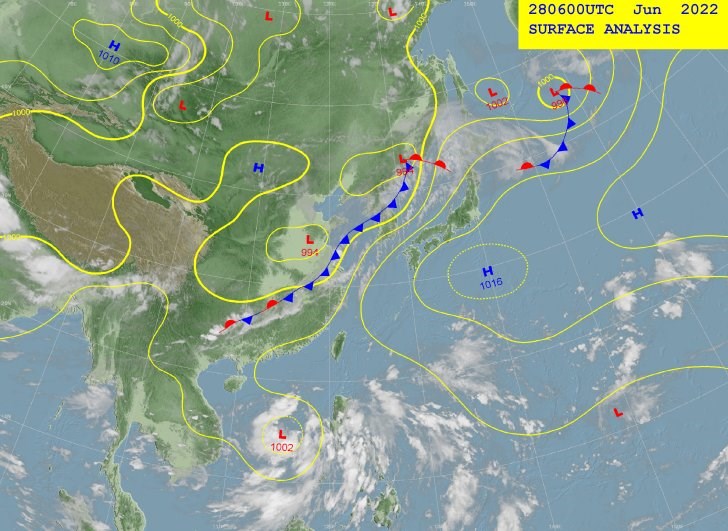 Taipei, June 28 (CNA) A tropical disturbance in the South China Sea is expected to strength into a tropical depression on Wednesday and could further develop into a tropical storm later this week, the Central Weather Bureau (CWB) said on Tuesday.
The tropical depression forming in the South China Sea could strengthen into the third tropical storm of the year, which would be named Chaba, on Thursday at the earliest, CWB forecaster Huang En-hung (黃恩鴻) told CNA.
Chaba is forecast to move in a north north-westerly direction toward Hong Kong and will have no direct impact on Taiwan, Huang said.
As to another tropical disturbance in waters off the east coast of the Philippines, whether it gains strength will not become apparent until Friday, he explained, forecasting that it is likely to move northward toward Japan.
Huang was also unsure whether the two tropical disturbances will come within 1,000 km of each other triggering the Fujiwhara effect, which would lead to massive rainstorms.
The level of moisture nationwide will gradually increase from Wednesday to Thursday, with downpours expected in Taitung County and on the Hengchun Peninsula, he said.
From July 1 to July 3, Taiwan will be hit by a huge depression, which will bring greater moisture to regions across the country and rainfall in southern and eastern parts of the country, Huang forecast.
Chaba is the Thai word for Hibiscus flower.