Ocean cleanup sheds light on marine protection: environmental groups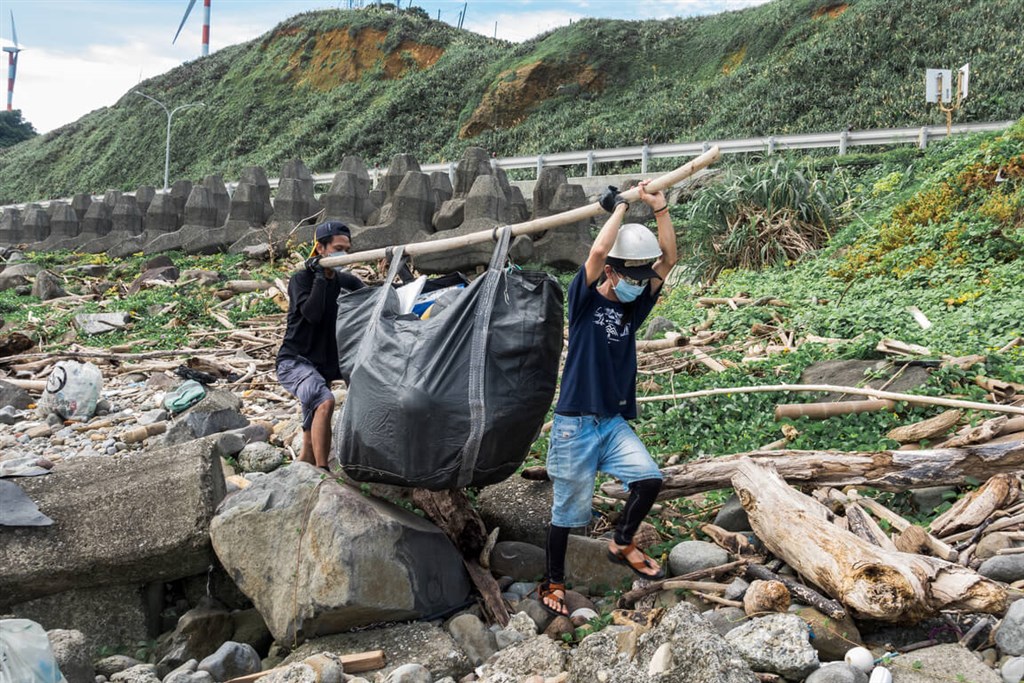 Taipei, June 28 (CNA) Seven local environmental groups held ocean cleanup events across northern and central Taiwan recently to raise marine conservation awareness and encourage public participation in the drafting of related laws, according to international environmental organization Greenpeace on Tuesday.
The events held on June 26 -- co-organized by Greenpeace and its partners such as Universal Volunteer, Sea Turtle Don't Cry and Hiin studio -- attracted the participation of 205 people who together collected about 1 metric ton of ocean debris, it said.
In the cleanup, which stretched from the coastline of New Taipei and Taoyuan to Miaoli County, more than half of the debris came from discarded fishing equipment like nets, buoys and cages, while there was also a significant amount of man made waste that should not have been found on a beach, said Greenpeace.
In addition, the presence of many disposable items shows the need for the reduced use of plastics, said the Sea Turtle Don't Cry group, which called on the government to accelerate related legislation to better protect Taiwan's marine ecosystems.
It is hoped that these events can help draw attention to the progress of the "marine conservation act" in Taiwan, Greenpeace said, adding that it launched a petition online on May 27 to speed up related efforts.
The petition, on the Public Policy Online Participation Platform, urges the Cabinet to complete its review of the draft act, which was submitted by the Ocean Affairs Council in July, 2020, by the end of this year, so it can be passed on to lawmakers.
On the platform, which allows citizens and permanent residents to make policy suggestions to the government, Greenpeace also asked the Cabinet to ensure the act highlights resource integration and plans to tackle climate change.
In addition, the act must also ensure the government's environmental surveillance data are transparent and accessible to the public, while introducing stricter law enforcement to more effectively curb and punish violations, according to the petition.
As of Tuesday afternoon the petition had collected nearly 2,000 signatures -- still under the threshold of 5,000 signatures required in 60 days, or by July 29, at which point the government is required to respond.