CORONAVIRUS
/
Students to be given 4 free COVID rapid tests from June 6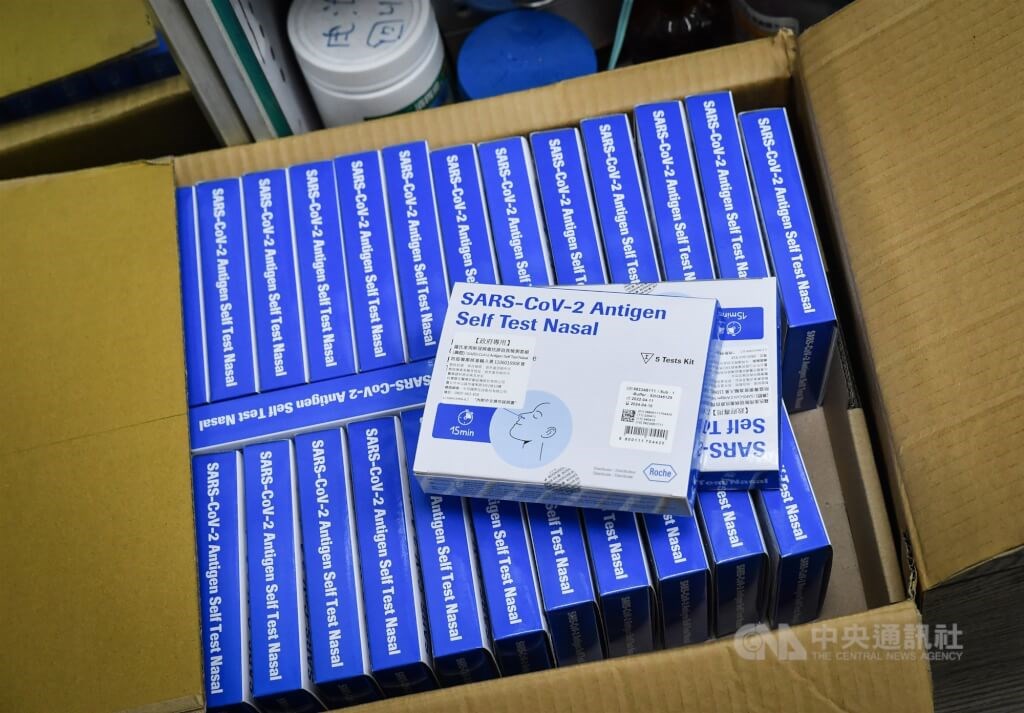 Taipei, June 3 (CNA) Students in senior high schools and below will be given four free COVID-19 rapid antigen tests from June 6 so they can be prepared for the restart of on-site classes, Premier Su Tseng-chang (蘇貞昌) said Friday.
The test kits will be delivered to schools by mail, allowing students in Taiwan's elementary and secondary schools, as well as those in the first three years of five-year junior colleges, to obtain the tests before in-person classes restart, Su said during an inspection of several vaccination sites.
According to the Ministry of Education, the free tests will be independent of the ongoing rapid test rationing scheme nationwide, meaning that students who have purchased rapid tests through the rationing system can still get four free tests as well.
Also, those who have just graduated this year and left their schools can still claim four free rapid tests from their former schools at anytime, the ministry said.
However, the resumption of physical classes differs across administrative areas in Taiwan.
Among local governments planning for the earliest on-site class reopening are Taipei and Keelung, where most schools will restart on June 6.
Hualien said physical classes will start on June 9, while New Taipei said individual schools can decide on their own.
Most schools in Hsinchu City and County, Miaoli County, Taichung, Nantou County, Yunlin County, Taitung County, Penghu County, Lienchiang County, and Yilan County said remote classes will continue through at least June 10.
In Tainan, Kaohsiung, Pingtung County, Changhua County, and Chiayi County, most schools will apply the same measure until at least June 12, while Chiayi City has announced that physical classes will restart on June 13.
A majority of counties and cities suspended physical classes for senior high schools and below from May 26, due to the surging domestic COVID-19 outbreak, which the authorities recently said had now reached a plateau.
Update
Sept. 1: Taiwan's new COVID-19 policies taking effect Sept. 1
Aug. 25: Taiwan to distribute free rapid test kits to seniors in September
Aug. 17: BA. 5 COVID subvariant outbreaks expected to increase: CECC
Aug. 12: Fourth round of rapid test rationing plan to start Aug. 15
Related News
June 3: Taiwan reports 76,564 COVID-19 cases, 142 deaths
June 2: New round of COVID-19 rapid test rationing program to start June 6
June 1: Free COVID-19 rapid tests oofered to children aged 0-6
May 26: Economically disadvantaged groups to receive free COVID rapid tests: official
View All