CORONAVIRUS
/
Meeting between father of toddler COVID victim, officials aborted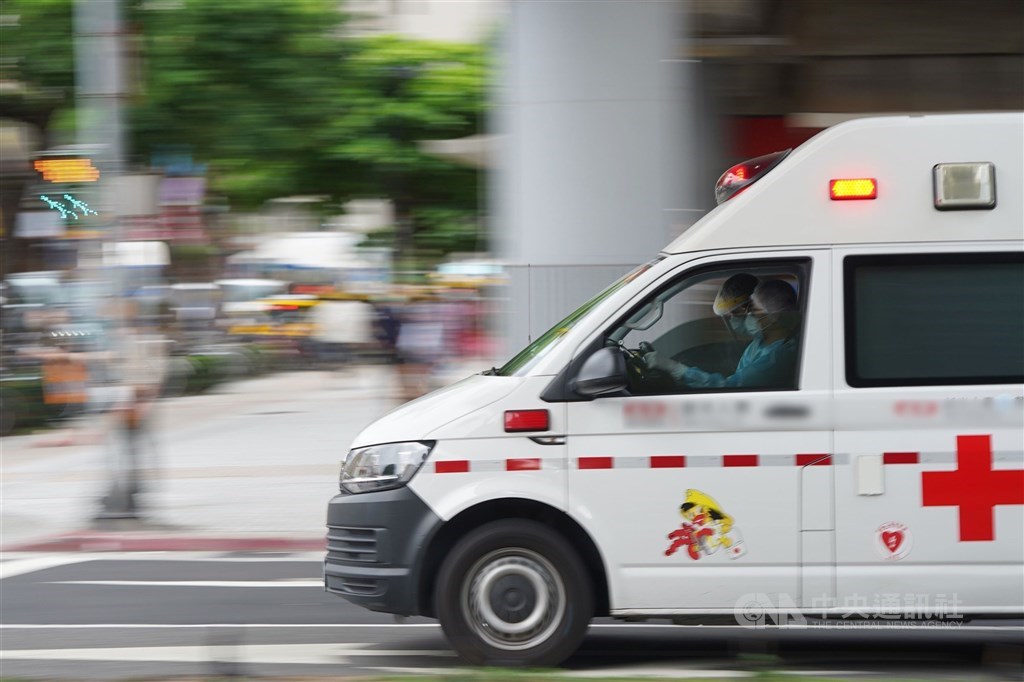 Taipei, June 1 (CNA) A scheduled meeting between the father of a 2-year-old boy who died from COVID-19 last month and New Taipei officials did not take place on Wednesday after the man declined to meet them as he demanded full call records and recordings rather than just an explanation.
The parents and officials had agreed on Tuesday evening to meet on Wednesday, after the boy's father appealed to the government in a Facebook post on Monday to explain why it had taken 81 minutes for an ambulance to send his son to hospital, a delay he suggested was responsible for the child's death.
Despite six days of treatment in an intensive care unit at Shuang Ho Hospital in New Taipei's Zhonghe District, the boy died on April 19, becoming the first child in Taiwan to die of COVID-19 complications since the pandemic began in 2020.
"After En En (恩恩, the boy's name) tested positive for the disease with a high fever, we repeatedly called Zhonghe District Public Health Center, but nobody answered. We called the New Taipei fire department, which asked us to get approval from the health center first, and we then dialed 119 (ambulance hotline) four times before an ambulance was dispatched," the father said in the Facebook post on Monday.
"Why did it take 81 minutes for the ambulance to come?" he questioned.
The father said he and his wife had sent an application to the New Taipei City government, the Centers for Disease Control (CDC), Zhonghe health center, and the 1922 CDC hotline, asking them to make public the records of his calls.
"After giving it a second thought, I think we need all the call records and recordings and the notice of our report to the police, a right (granted to citizens) based on the Freedom of Government Information Act," the man said in a Facebook post earlier Wednesday.
Noting that he already received the record of his call to the 1922 hotline from the CDC under the Ministry of Health and Welfare last night, the man stressed that "My wife and I have yet to receive the call records and recordings from New Taipei City's health and fire departments to get the full picture of what happened during those critical 81 minutes, rather than just an explanation.
"If there is something incomplete that we need to discuss with New Taipei officials, we will officially ask to meet them in person," he said, adding that this "is the reason why we did not meet them this morning."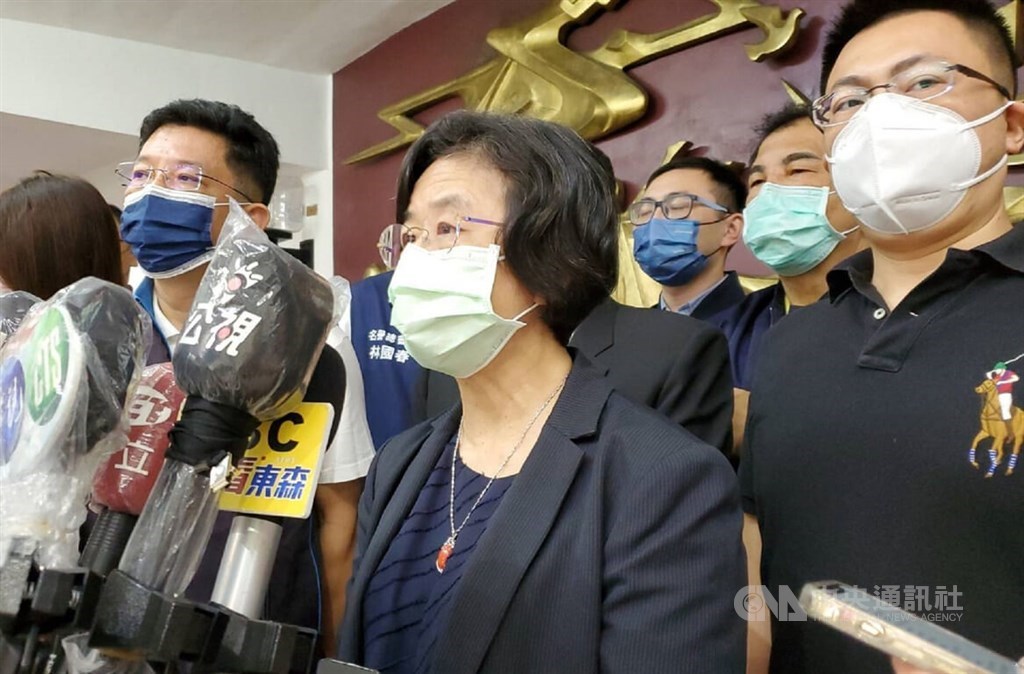 Prior to Wednesday's scheduled meeting with the child's parents, New Taipei City Department of Health Director Chen Ran-chou (陳潤秋) said they had prepared a report for them, but the couple canceled the meeting on short notice.
Speaking to reporters before a city council meeting Monday, New Taipei Mayor Hou Yu-ih (侯友宜) said the city government had compiled related information and that Department of Health Director Chen and Fire Department Director Huang Te-ching (黃德清) would make a report to the child's family.
"Every life must be treasured and everything possible must be done to prevent such a tragedy from happening again," Hou said when asked by reporters at the time.
During Monday's city council meeting, Chen said "everything that should have been done was done," and the dispatch of the ambulance was undertaken in accordance with the Communicable Disease Control Act.
Because of the incident, the central government later changed its guidelines regarding sending persons confirmed with COVID-19 in home quarantine to hospital, she noted.
Echoing Chen's remarks, Huang said such cases must be handled in accordance with existing procedures and the situation was dealt with based on protocols established by the central authorities at the time.
Also commenting on the issue, Health and Welfare Minister Chen Shih-chung (陳時中) said Monday that recordings of 1922 hotline calls will be preserved for a year, and that callers should present their IDs to apply to access the recordings.
Related News
June 1: Two infants become youngest to die from COVID-19 in Taiwan
May 30: Father of 2-year-old who died of COVID appeals for truth
May 19: Father of 2-year-old who died from COVID-19 calls for prioritized care
April 19: Taiwan sees first death of young child due to COVID-19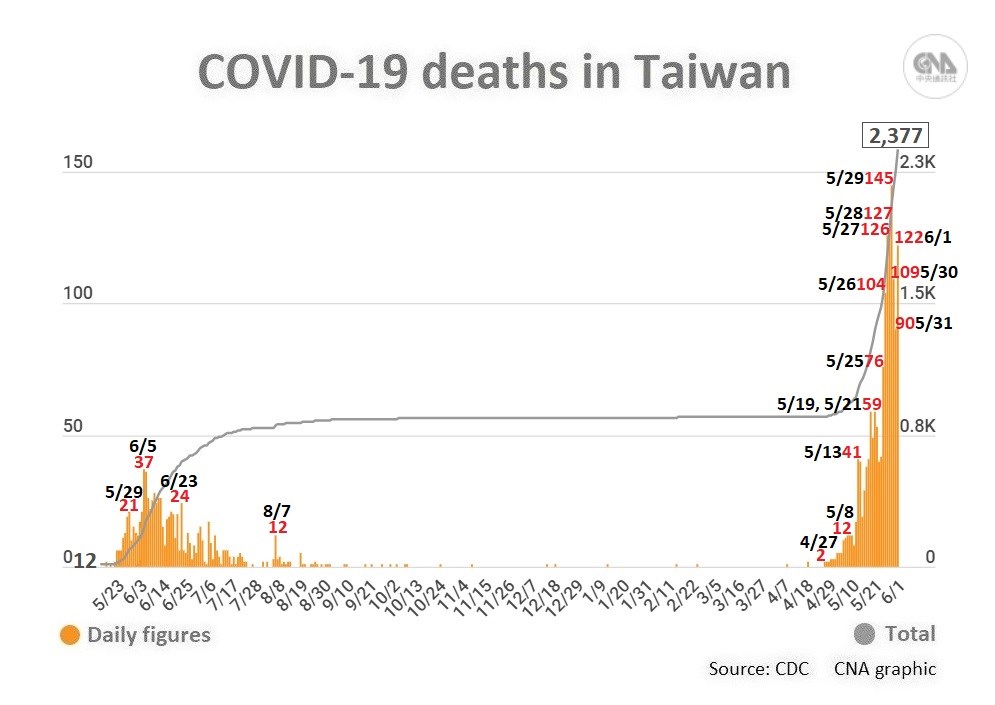 View All