CORONAVIRUS
/
COVID-19 saliva test to replace nasal swabs for all passengers: CECC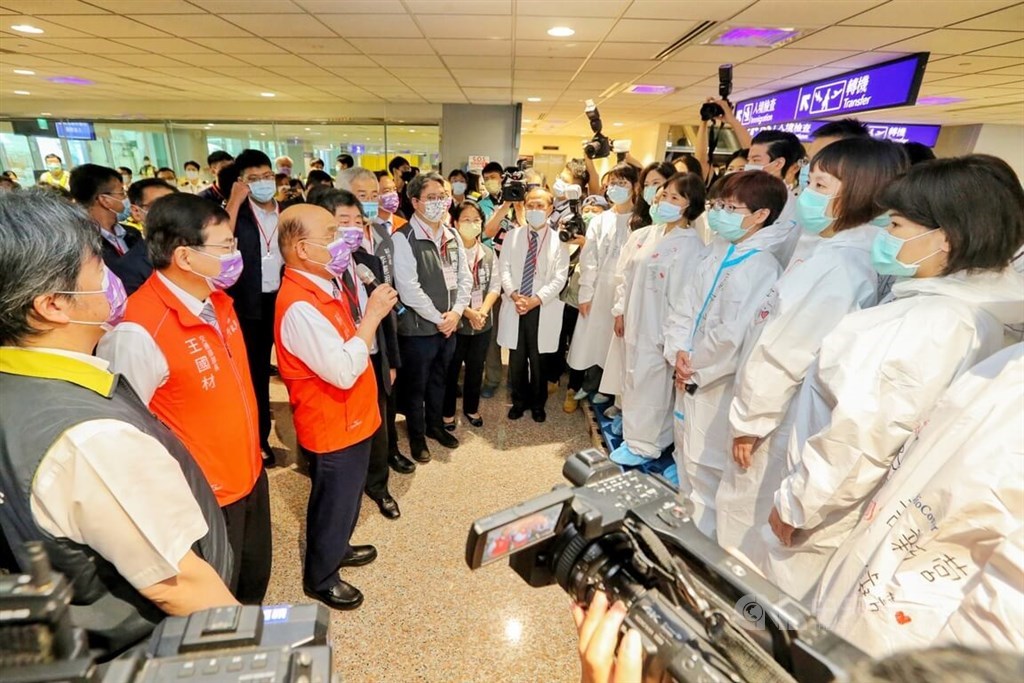 Taipei, May 31 (CNA) All passengers arriving in Taiwan from abroad starting in June will have saliva samples collected at the airport, rather than be subject to a nasal swab, for PCR testing, the Central Epidemic Command Center (CECC) announced Tuesday.
Update: Taiwan to cut COVID-19 quarantine for arrivals to 3 days from June 15
Effective Wednesday, all arriving travelers will receive the less invasive test, but should not drink or eat in the period between landing and sample collection to ensure the quality of the sample, the CECC said in a statement.
Health Minister Chen Shih-chung (陳時中) said at the CECC's daily press briefing Tuesday that using the saliva-based test will reduce the amount of time needed to queue up at the airport, hence avoiding unnecessary gatherings.
"If everybody is queuing up to have nasal swabs, the chance of cluster infections increases," said Chen, who heads the CECC.
When asked if saliva was less sensitive than nasopharyngeal swabs for diagnosing COVID-19, Chen replied that the test should be adequate if done correctly with the appropriate amount of sample collected.
"The benefits are that it will be able to catch the majority of cases and also lower the risk of cluster infections caused by many people waiting and queuing up," Chen said.
Furthermore, Chen noted that the positive rate for imported cases is lower than in the past and around the same or lower than the positive rate domestically.
Taiwan on Tuesday recorded 80,705 new COVID-19 cases -- 80,656 domestically transmitted and 49 imported, according to the CECC.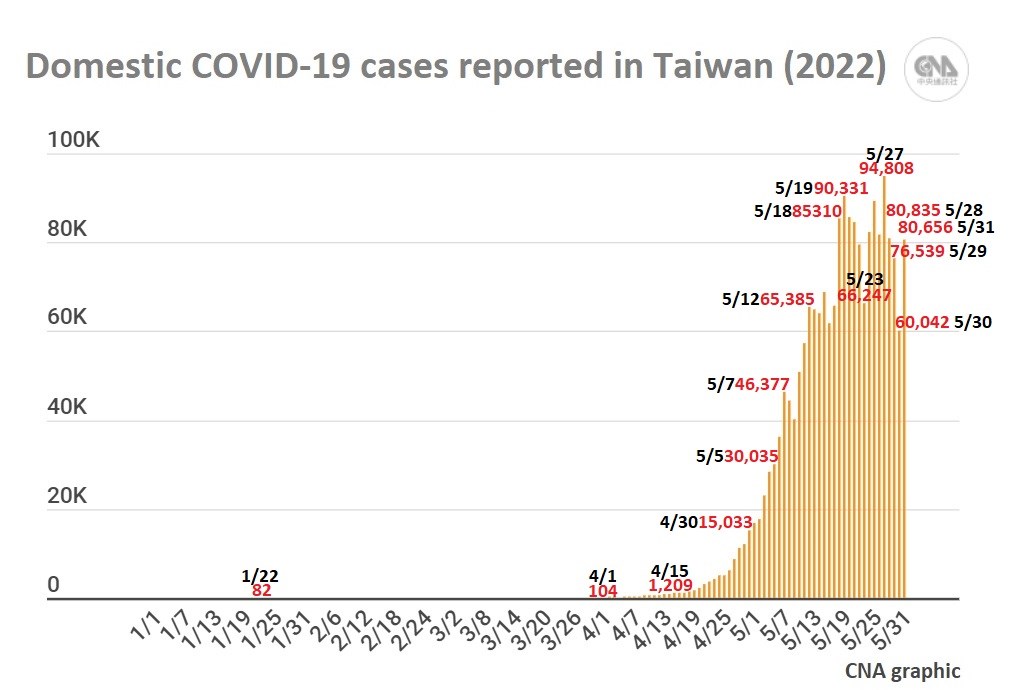 Taiwan started testing all passengers from the United States, Canada, New Zealand and Australia for COVID-19 upon arrival using a saliva test rather than a nasal swab on April 18. That decision was taken because of the low rate of positive tests among inbound passengers from those areas.
On Jan. 11, Taiwan started requiring passengers on long-haul flights to the island to take rapid polymerase chain reaction (PCR) tests upon arrival amid a worldwide surge in cases of the Omicron variant of COVID-19.
Since the measure was implemented, about 6,200 passengers have tested positive for COVID-19 on arrival, or about 4.2 percent of all arrivals during that time, according to CECC data.
Related News
May 31: Taiwan reports 80,705 new COVID-19 cases, 90 deaths
May 30: Taiwan to maintain current mask mandate through June
May 28: Border control easing depends on health system capacity: CECC
May 3: Taiwan to shorten quarantine for arriving travelers from 10 to 7 days from May 9
View All