CORONAVIRUS
/
COVID to remain at 'high but stable plateau' for 2 weeks: health minister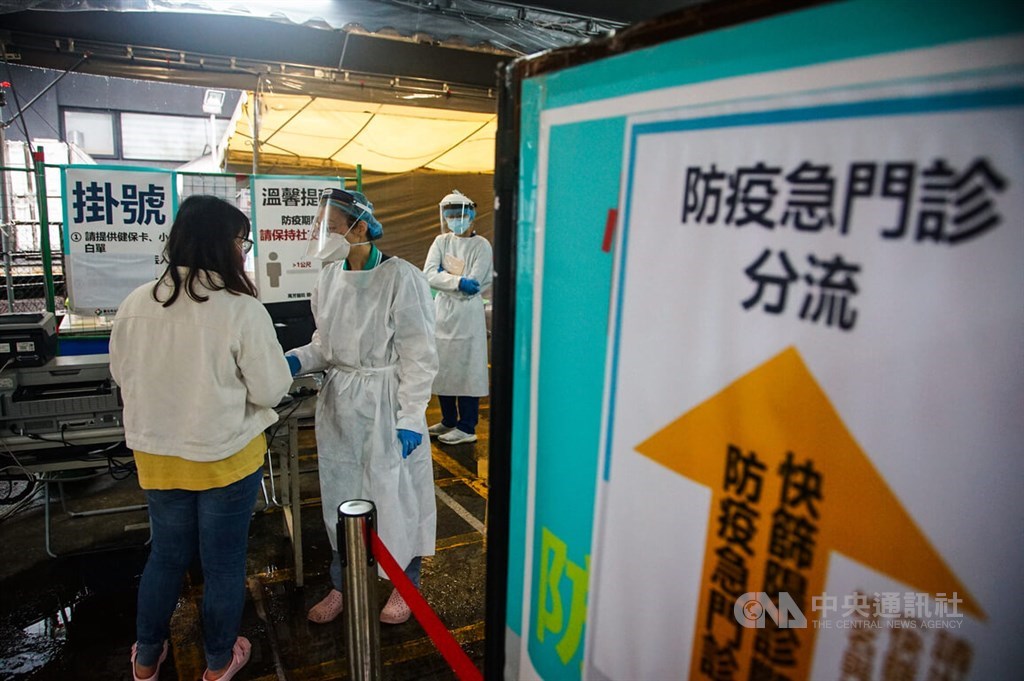 Taipei, May 27 (CNA) Health Minister Chen Shih-chung (陳時中) said Friday that the COVID-19 pandemic in Taiwan has started to plateau at a high but stable level that will last a minimum of two weeks.
Taiwan on Friday reported 94,808 domestic infections and 126 deaths from the disease, with 343 previously reported COVID-19 cases developing moderate to severe infections, all highest single-day figures recorded since the pandemic began in early 2020.
The surge in single-day new cases came following the introduction of a new policy which took effect Thursday and allows rapid test results confirmed by a doctor to be counted as official COVID-19 cases, Chen said at the Central Epidemic Command Center's (CECC's) regular news briefing.
However, compared to the previous peak on May 19 when Taiwan recorded 90,331 daily new infections, the trajectory of the pandemic remains stable, added Chen, who also heads the CECC.
It is highly likely the pandemic will remain at a high but stable plateau for at least two weeks, Chen said.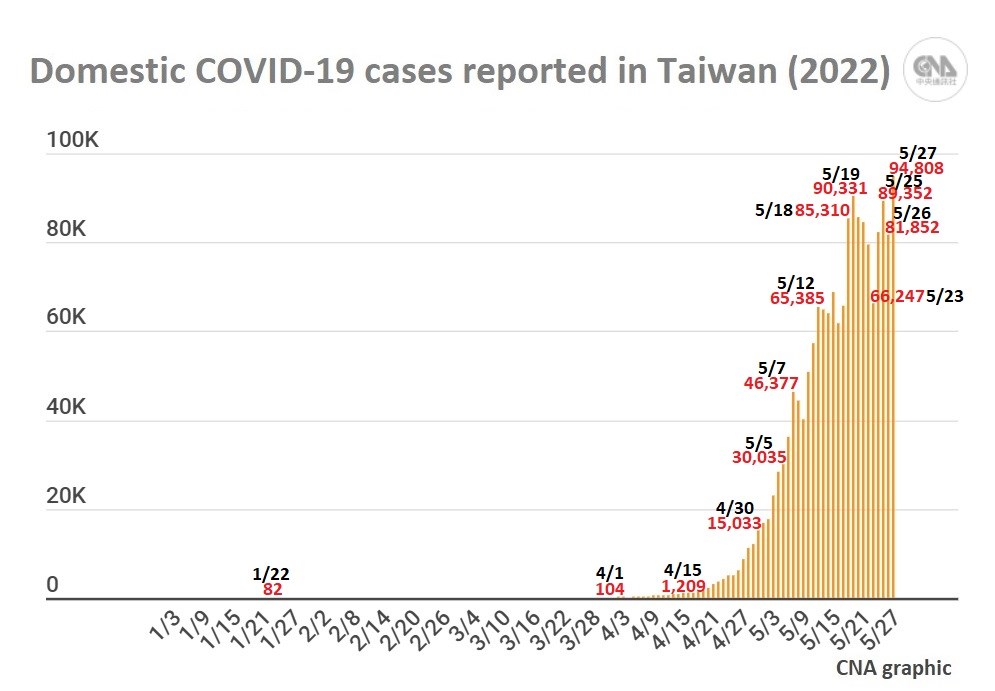 As COVID-19 infections continue to grow, the daily COVID-19 death toll also hit a record high for a third consecutive day on Friday, with 126 that day, 104 Thursday, and 76 Wednesday.
In addition, the fatality rate has exceeded 0.1 percent two days in a row, according to the CECC.
The rising mortality rate over the past two days is a warning sign, which, together with bed occupancy rate, the CECC is closely monitoring to ensure patients receive proper treatment, Chen said.
As of Friday, 5,511 of the 13,280 beds in COVID-19 hospital isolation wards nationwide, or 41.5 percent, are still empty, though Taipei has reported an occupancy rate of 70 percent and New Taipei 67.4 percent, according to the CECC.
Related News
May 27: Taiwan reports 94,855 new COVID-19 cases, 126 deaths
May 27: Taiwan to offer free rapid COVID tests to children aged 6 or younger
May 27: Taiwan records eighth child COVID-19 death since April 19
May 27: Legislature approves one-year extension of COVID-19 relief act
View All