CORONAVIRUS
/
Taiwan to offer free rapid COVID tests to children aged 6 or younger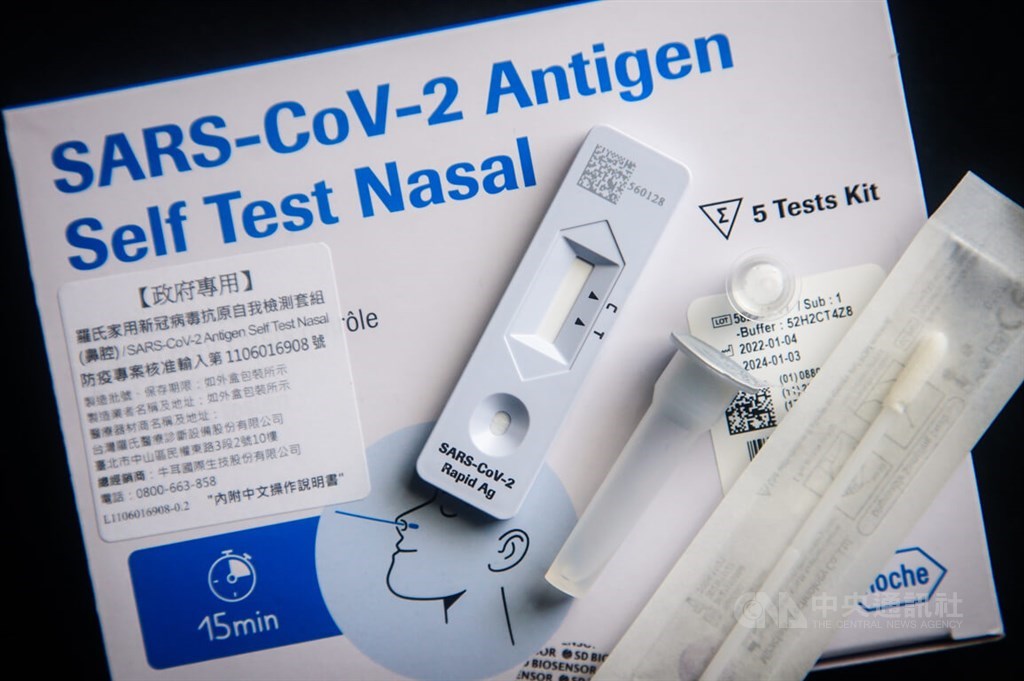 Taipei, May 27 (CNA) Free COVID-19 rapid antigen tests will be provided to families with children aged six or younger, starting in June, according to the Central Epidemic Command Center (CECC) on Friday.
As supplies of rapid tests have stabilized, the CECC said children aged six and below (those born on Jan. 1, 2016 and after) will each be able to receive five nasal rapid tests via its rationing system.
The CECC said the move was made to provide some protection of the health of children in that age group because they cannot be vaccinated against COVID-19.
It comes in the wake of several deaths of young children from COVID-19 in Taiwan reported by the CECC.
As of Friday, the CECC had reported the deaths of eight children aged 12 and under from COVID-19, including six deaths of children 6 and under, since April, when case numbers began spiking as the Omicron variant took hold in Taiwan.
To get the free rapid tests, parents can present their children's national health insurance (NHI) cards at designated pharmacies from June 1 to June 30, the epidemic center said.
Families who have previously bought rapid tests during the first round of the government's rationing program, which allows residents with NHI cards to purchase five nasal rapid tests at a price of NT$500 (US$17.07), will still be entitled to the free offer, it said.
The CECC reminded parents, however, that the rapid tests can only be used for children older than two years old.
At a press briefing on Friday, Health Minister Chen Shih-chung (陳時中) said a second round of the rapid test rationing program is expected to be rolled out in the second week of June. NHI card holders can only buy one set of five tests per round.
According to CECC statistics, around 9.12 million people have purchased a set of COVID-19 antigen rapid tests in the first round of Taiwan's rationing program since it was introduced on April 28, the data showed.
Chen said the free offer will be handled in a way similar to the rationing system, in that the kits will be available on Mondays, Wednesdays, and Fridays to people with an odd number as the last digit on their identification cards.
Those with an even number as the last digit of their ID cards to buy the tests on Tuesdays, Thursdays, and Saturdays.
Related News
May 27: Taiwan reports 94,855 new COVID-19 cases, 126 deaths
May 27: COVID to remain at 'high but stable plateau' for 2 weeks: health minister
May 27: Taiwan records eighth child COVID-19 death since April 19
May 25: Rapid test positives to be counted as COVID-19 cases from May 26
View All