CORONAVIRUS
/
Self-health management rule for migrant workers to be relaxed from Friday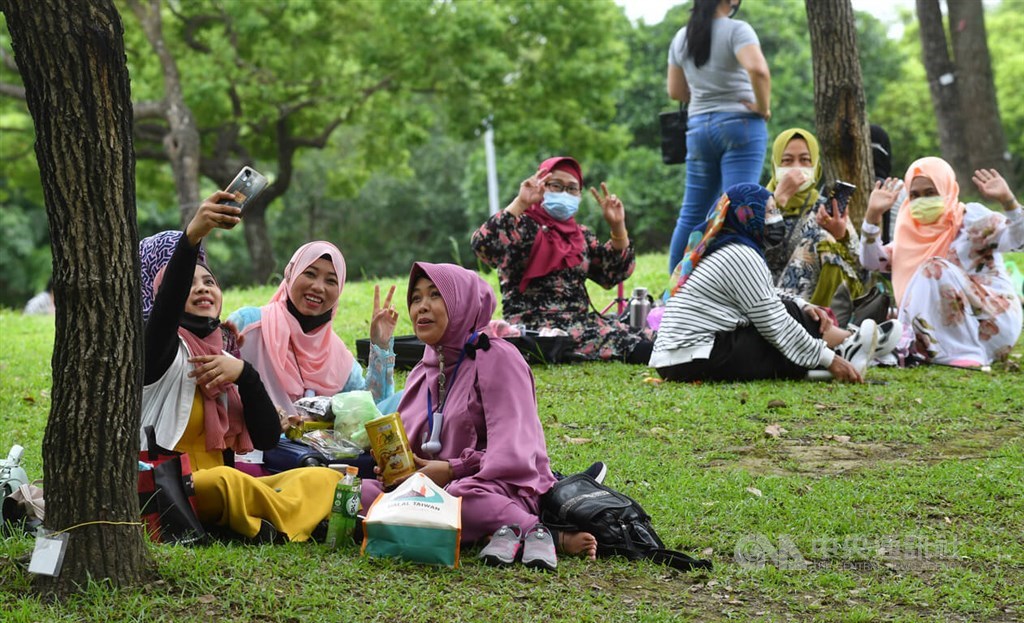 Taipei, May 26 (CNA) Effective from Friday, migrant workers arriving in Taiwan will no longer have to observe the seven-day self-health management protocol that follows mandatory quarantine, the Ministry of Labor (MOL) said Thursday.
Update: Taiwan to cut COVID-19 quarantine for arrivals to 3 days from June 15
Under current Central Epidemic Command Center (CECC) regulations, migrant workers arriving in the country must observe seven-days of mandatory quarantine at a hotel, followed by a self-health management period of seven days at the same location.
The MOL said the relaxation, which has been approved by the CECC, will be implemented to free up capacity at local quarantine hotels, which have been housing an increasing number of COVID-19 individuals who are either seniors or have mild or asymptomatic infections.
The new rule will apply to migrant workers who are already in Taiwan and are being quarantined or currently observing self-health management, the ministry said.
The relaxed restriction was also being considered due to the short incubation period of the Omicron variant, it added.
However, after migrant workers leave hotel quarantine, the labor ministry said employers must still assist them in implementing epidemic prevention protocols, including taking their temperature and replying to authorities each day about their health status.
If migrant workers have no COVID-19 symptoms, they will be allowed to return to work, but will be required to wear a face mask at all times and not attend group activities or gatherings, the MOL said.
According MOL statistics as of May 25, a total of 39,670 migrant workers arrived in Taiwan after the country lifted its entry ban on Feb. 15 on migrant workers from all four major source countries -- Indonesia, Thailand, the Philippines and Vietnam.
The 39,670 people included 35,370 industrial workers and 4,300 domestic helpers, the data show, while indicating that 14,954 were from Vietnam, followed by Indonesia with 10,431, Thailand 7,785, and the Philippines 6,500.
View All