CORONAVIRUS
/
Taiwan COVID-19 News Brief: May 19
Taipei, May 19 (CNA) Taiwan reported 90,378 new COVID-19 cases and 59 deaths on Thursday, while also surpassing 1 million total cases since the start of the pandemic, according to the Central Epidemic Command Center (CECC).
Here are some of the latest developments regarding the COVID-19 situation around Taiwan on Thursday:
More schools going remote
A number of cities and counties have now followed Taipei in announcing a switch to remote classes next week.
As of press time, the governments of Miaoli, Hsinchu City, Taichung, Chiayi County, Tainan, Kaohsiung, Pingtung and Yilan had all asked schools at the senior high school level and below to hold one week of remote classes from May 23.
In Taoyuan, Mayor Cheng Wen-tsan (鄭文燦) said that around 90 percent of the city's schools had agreed to hold one week of virtual classes beginning on Monday.
Meanwhile, several other local governments -- including New Taipei, Changhua, Yunlin, Chiayi City and Taitung -- said they had authorized schools to decide for themselves whether to hold classes in-person or remotely.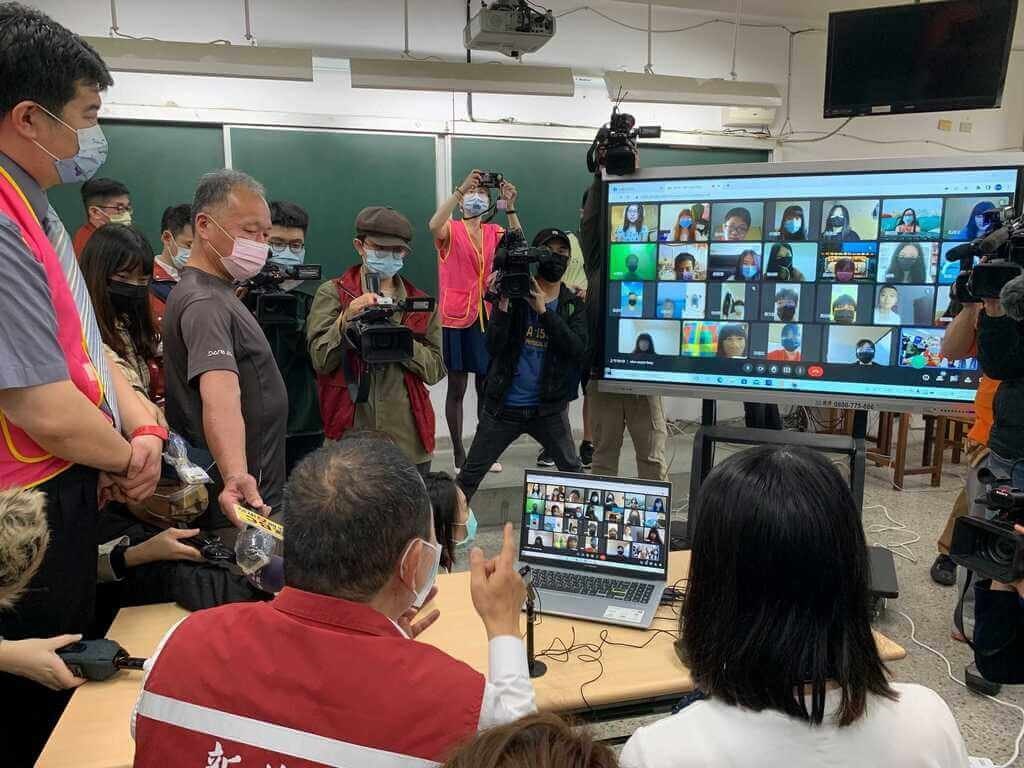 Pop-up vaccination clinic at Port of Keelung on Saturday
A one-day mass vaccination clinic will be opened this Saturday at TIPC Port of Keelung, according to Keelung Mayor Lin Yu-chang (林右昌).
The event, running from 8:30-11:30 a.m. and 1:30-4:30 p.m., will offer shots of the AstraZeneca, Pfizer-BNT, Moderna and Medigen vaccines to people aged 18 and above, and will accept both appointments and walk-ins.
Pingtung eyes May 30 rollout for Pfizer children's vaccine
Pingtung County said it was planning to begin the rollout of the Pfizer-BioNTech vaccine for children aged 5-11 on elementary school campuses from May 30.
Taiwan, which is already offering the Moderna vaccine for children aged 6-11, took delivery of 777,600 doses of the BNT children's vaccine on Monday, its first shipment of the 2.2 million doses it ordered.
Meanwhile, New Taipei said it was planning to offer the Pfizer children's vaccine on some elementary school campuses from May 25, while Hualien County government said it would do so "next week."
Nantou hospitals offering priority lanes for kids aged 0-6
Nantou County said Thursday that it had installed priority lanes for children aged six and under at four hospital COVID-19 outpatient clinics.
The priority lanes have been set up at Ministry of Health and Welfare's (MOHW's) Nantou Hospital, Puli Christian Hospital, Chu Shang Show Chwan Hospital, and the Puli Branch of Taichung Veterans General Hospital, each of which have COVID-19 clinics with pediatricians on staff, the county government said.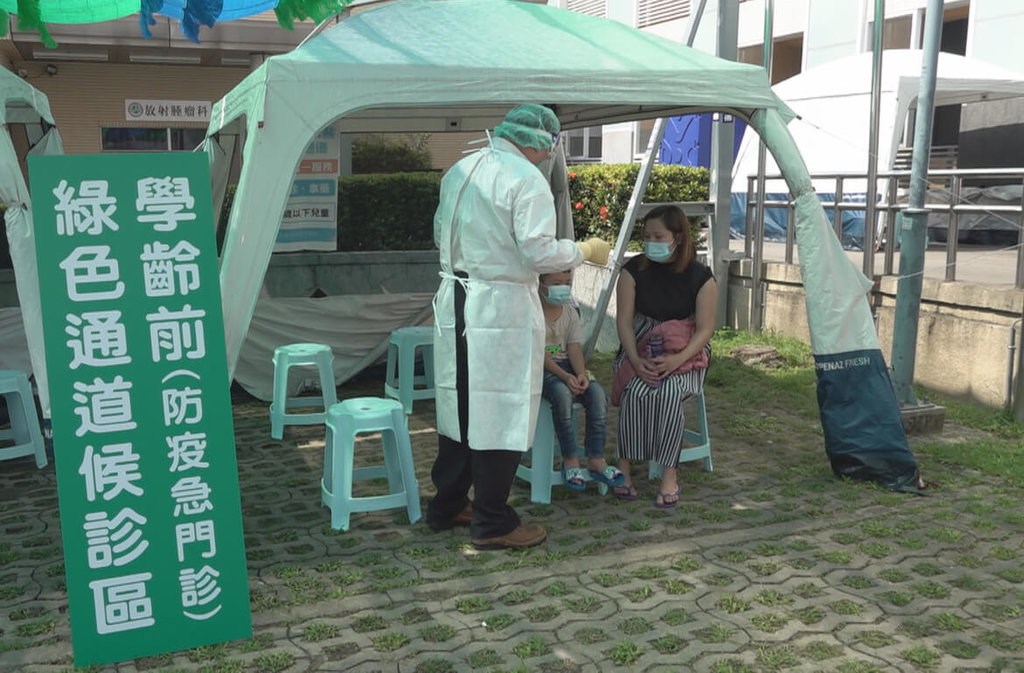 Outbreak at Hualien psychiatric hospital
A COVID-19 outbreak at a psychiatric hospital in Hualien has infected 375 people to date, including 323 patients and 52 staff members.
The outbreak occurred at MOHW Yuli Hospital, a residential psychiatric hospital with around 2,600 patients.
According to hospital superintendent Wang Tso-jen (王作仁), around 99 percent of the hospital's patients and staff have received 3 shots of a COVID-19 vaccine.
As of Thursday, most of those infected had begun to recover, while one patient had been transferred for emergency treatment after developing severe symptoms, he said.
View All