CORONAVIRUS
/
Doctor urges COVID vaccination of children in wake of 2 toddlers' death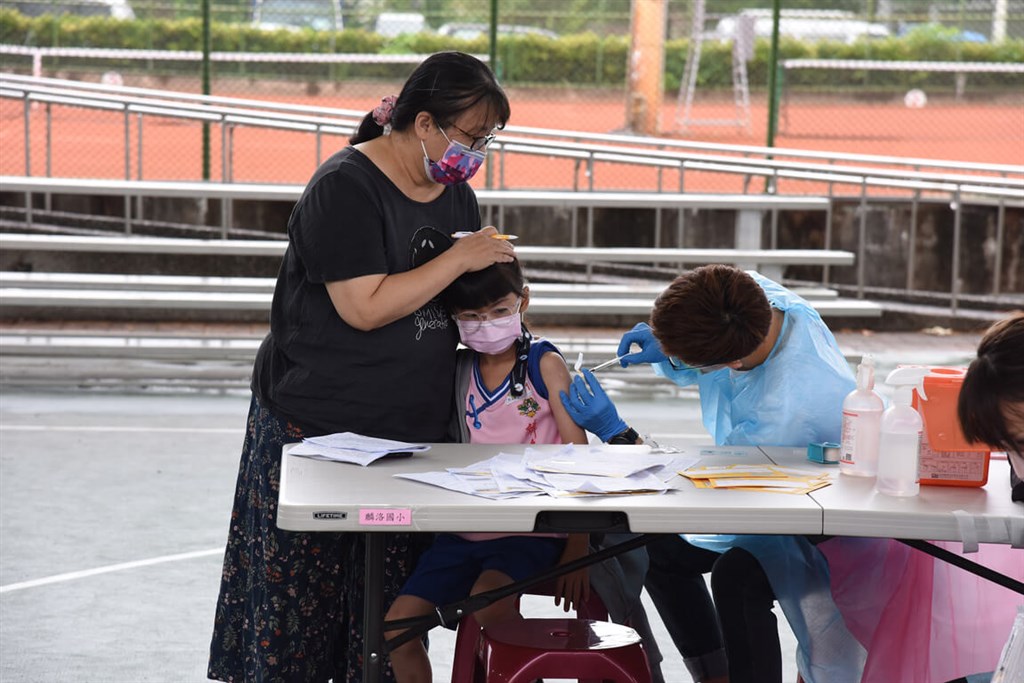 Taipei, May 18 (CNA) A doctor in Taipei advised parents on Wednesday to get their children vaccinated against COVID-19 as soon as possible, following reports of six severe infections and two deaths from the disease among small children in the country.
Children now account for about 20 percent of the new domestic COVID-19 cases in Taiwan, which makes it crucial for them to be vaccinated, Huang Li-min (黃立民), superintendent of National Taiwan University Children's Hospital, said at a press conference.
Pfizer-BioNTech & Moderna vaccines
There are two types of COVID-19 vaccines for children, with clinical research showing that child-size doses of the Pfizer-BioNTech (BNT) brand are about 90 percent effective at preventing symptomatic infections in 5 to 11-year-olds, according to Huang.
The United States Food and Drug Administration has authorized the Pfizer-BNT COVID-19 vaccine for use in children 5-11 years of age, Huang noted.
The most commonly reported side effects of the Pfizer-BNT vaccine for children include pain, fatigue, headache, and redness or swelling at the site of the shot, he said, adding that there have been a few reports of mild myocarditis.
The Moderna COVID-19 vaccine is also an option for children, Hang said, noting that a half dose of that brand has been approved in the European Union for those 6 to 11 years old.
Both the Moderna and Pfizer-BNT vaccines have proved highly effective against severe COVID-19 infections, he said, urging parents in Taiwan to get their children vaccinated as soon as possible.
Servere infections among children
On Wednesday, the Central Epidemic Command Center (CECC) said that so far this year, it has recorded six severe COVID-19 infections in children aged 8 months to 8 years, and two children have died of the disease.
The two children, both 2 years old, died of COVID-19 complications such as encephalitis, septic shock and multiple organ failure, the CECC said.
Currently, there are three children with severe COVID-19 infections in intensive care units, according to the CECC.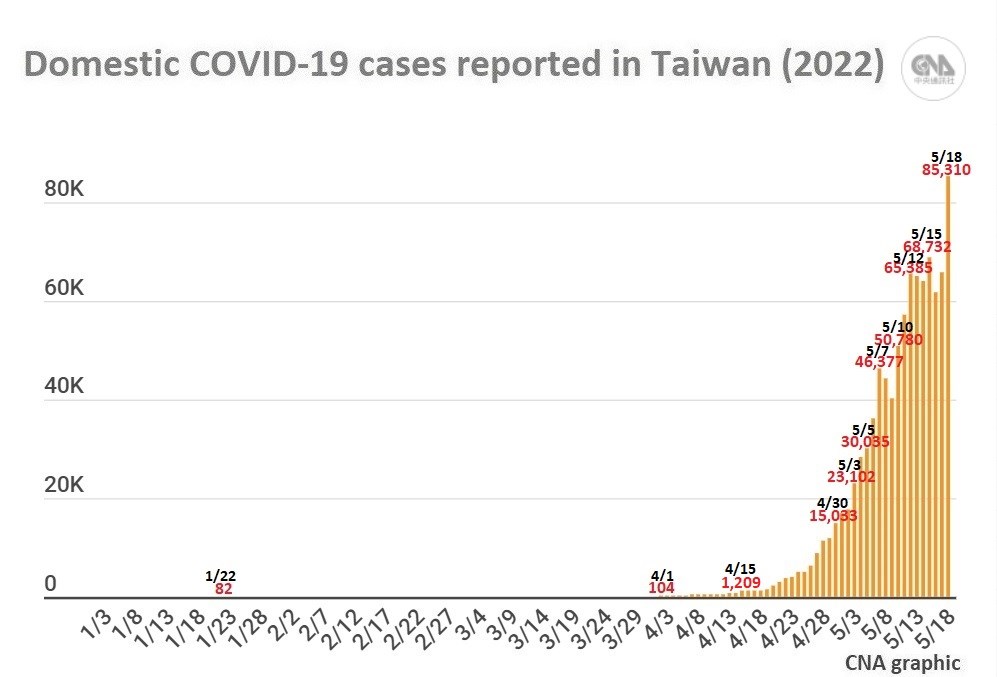 Taiwan on Wednesday reported 85,310 domestic infections and 41 deaths from the disease, including a 2-year-old toddler.
Of the 183 severe and cases recorded Wednesday, six were children under the age of 10, according to the CECC.
In announcing its new regulations on the hospitalization of COVID-19 patients, the CECC said Tuesday that the priority groups include babies younger than 3 months, if they have a fever, and patients with moderate to severe COVID-19 symptoms.
A severe fever can be a symptom of a serious condition that requires immediate medical attention, according to the CECC.
Related News
May 18: Taiwan's daily COVID-19 cases top 80,000 for first time
May 16: Taiwan receives first shipment of Pfizer-BNT vaccines for children
May 14: Taiwan FDA reviewing data on Novavax vaccine following EUA request
May 7: Taiwan receives 8th shipment of Moderna COVID-19 vaccine this year
April 28: Taiwan inks new Pfizer-BioNTech vaccine deal, approves use for children
April 20: Taiwan approves Moderna vaccine for children aged 6-11
View All