CWB issues heavy rain warnings as plum rain front arrives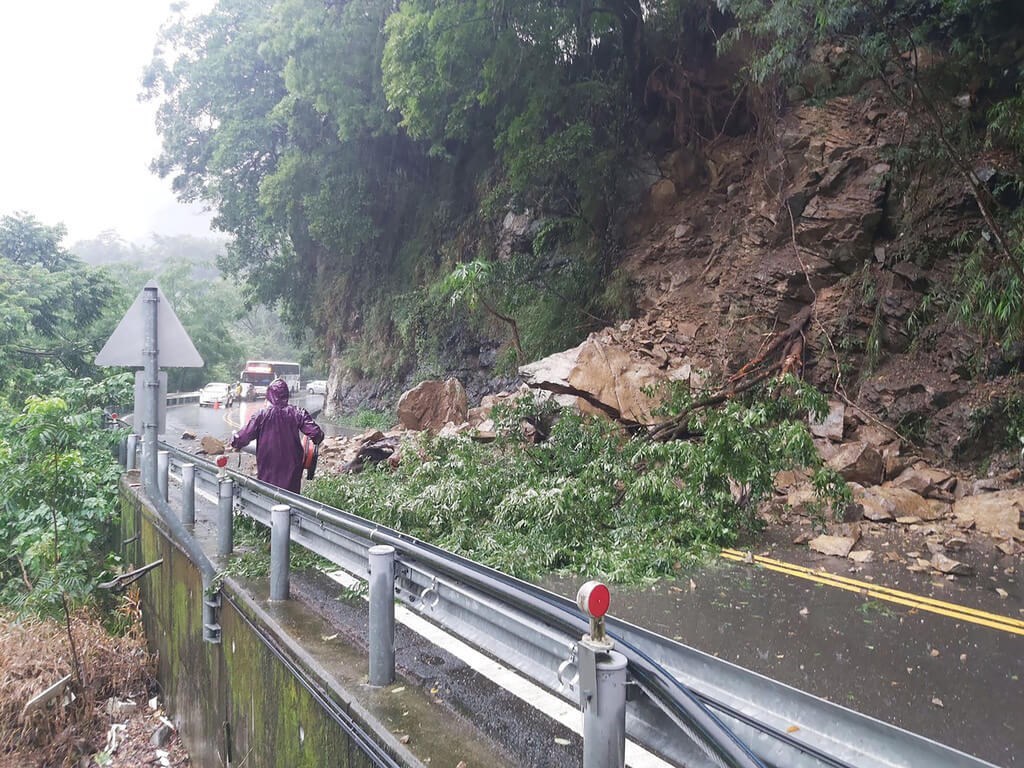 Taipei, May 14 (CNA) The Central Weather Bureau (CWB) issued heavy rain or extremely heavy rain alerts for 15 cities and counties in Taiwan on Saturday due to an approaching plum rain front.
While extremely heavy rain is expected in Tainan, heavy rain is forecast in Keelung, New Taipei, Hsinchu City and County, Miaoli County, Taichung, Nantou County, Changhua County, Yunlin County, Chiayi City and County, Kaohsiung, Hualien County, and Taiwan's outlying Penghu County.
The CWB also advised people in those areas to be on the alert for lightning and gusts of wind.
Under the CWB's advisory system, an extremely heavy rain advisory is issued when accumulated rainfall is expected to exceed 100 millimeters in three hours or 200 mm over a 24-hour period, while a heavy rain warning is issued if more than 80 mm of rainfall is expected in a 24-hour period or over 40 mm in one hour.
Update: Plum rain causes damage, road closures (May 14)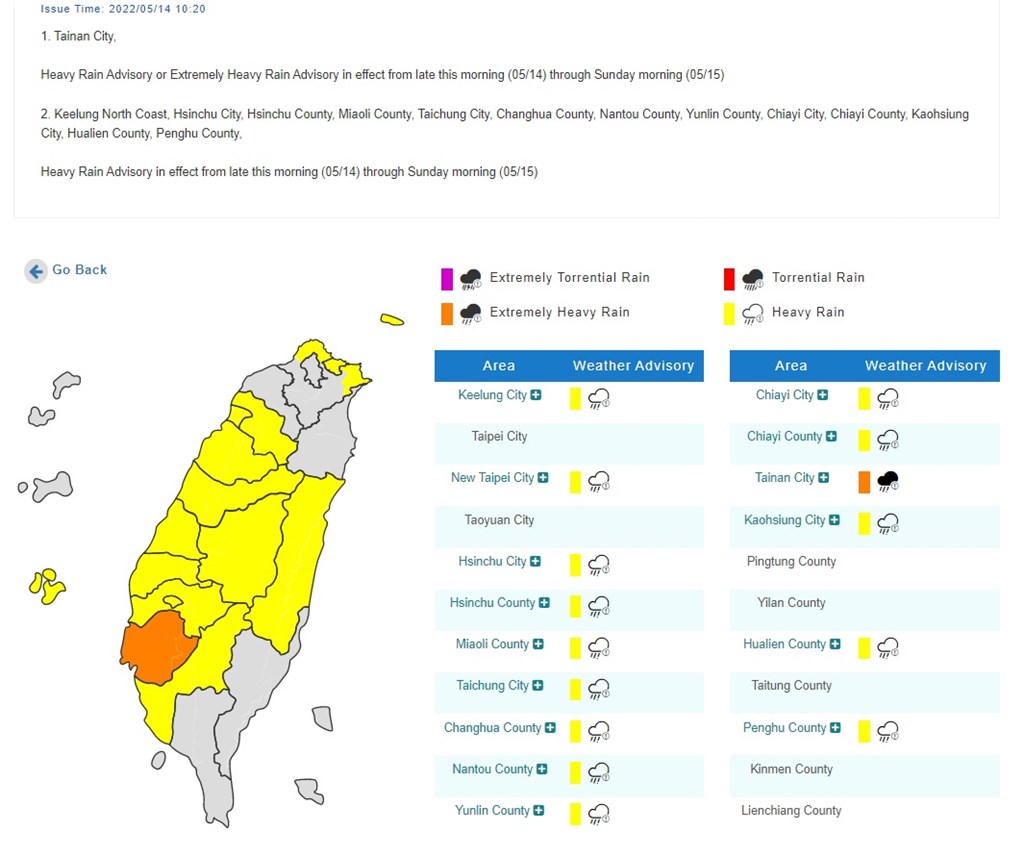 CWB forecaster Hsieh Pei-yun (謝佩芸) said she expected the intensity of the rain front to weaken as it moved closer to Taiwan since current atmospheric conditions were not ideal for a convective system to develop.
However, Hsieh said there would still be a considerable amount of rain in central and southern Taiwan due to the weather front, which was forecast to move southwards toward the Bashi Channel sometime between Saturday evening and the following morning.
The wet weather is expected to ease during the day on Sunday, but heavy rain will return later in the evening, particularly in central and southern Taiwan, she added.
Meanwhile, the Directorate General of Highways (DGH) said the section of the Southern Cross-Island Highway between Meishan in Kaohsiung and Xiangyang in Taitung County has been temporarily closed to traffic until Monday as a precautionary measure.
This highway links Tainan on the west coast to Taitung County on the east.
The DGH said it would continue to monitor the road conditions and issue warnings to motorists should any disaster happen.
It also urged them to refrain from entering mountainous roads during periods of torrential rain unless absolutely necessary as they are prone to landslides and falling rocks.