CORONAVIRUS
/
Taiwan COVID-19 News Brief: May 13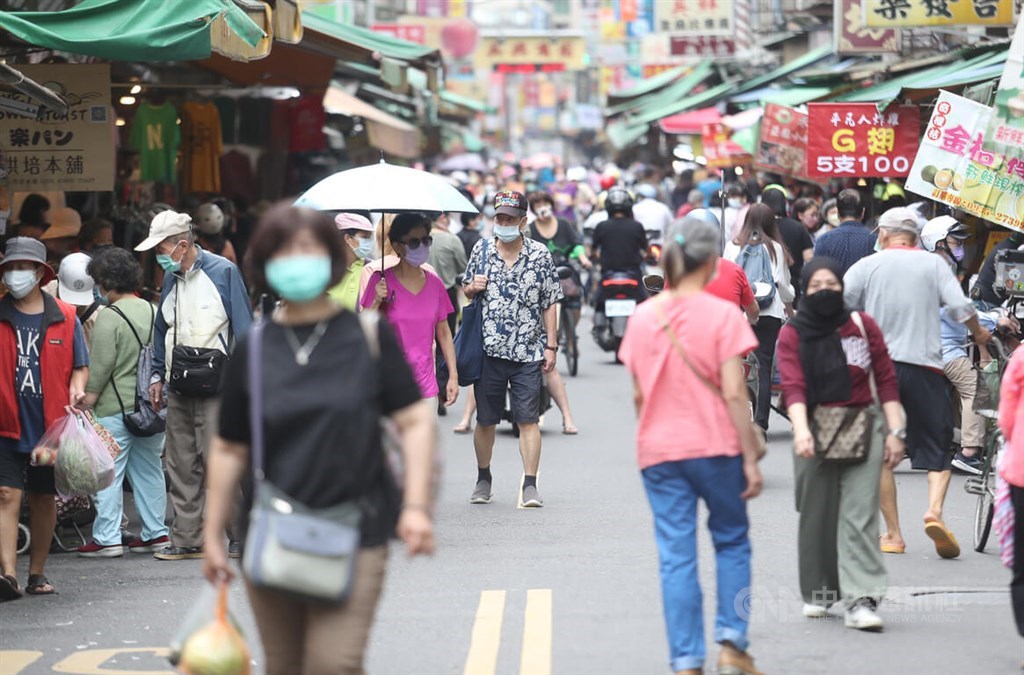 Taipei, May 13 (CNA) Taiwan reported 65,011 new cases of COVID-19 on Friday -- 64,972 domestically transmitted and 39 imported -- and 41 deaths from the disease, according to the Central Epidemic Command Center (CECC).
Here are some of the latest developments regarding the COVID situation around Taiwan as of Friday:
Taiwan procures more COVID-19 drug molnupiravir
Minister of Health and Welfare Chen Shih-chung (陳時中) said during a CECC press briefing Friday that Taiwan expects to take delivery of 50,000 courses of the COVID-19 antiviral drug molnupiravir next week.
Taiwan signed a new deal with Merck, which is known as MSD outside the United States and Canada, to buy the 50,000 courses, with an option for another 50,000, Chen said.
Compared to Pfizer's Paxlovid, molnupiravir has fewer drug interaction issues and can be administered through feeding tubes, allowing for easier access to the COVID-19 drugs available in Taiwan for people who can not take tablets or who are already on other medication, he said.
Taiwan previously purchased and received 5,040 courses of molnupiravir, of which 1,784 courses have been prescribed as of Friday, according to CECC data.
Related:
April 23: List of qualifying conditions for COVID-19 drugs expanded
April 22: Taiwan to receive rest of COVID drug order by June: health minister
April 13: Final shipment of COVID-19 drug molnupiravir arrives
More PCR testing sites in northern Taiwan
The health minister also announced a plan to add more COVID-19 testing sites in Keelung, Taipei, New Taipei, and Taoyuan -- all of which have been reporting a higher daily number of new domestic cases -- in addition to the 84 existing sites in the four cities.
In Taipei, Mayor Ko Wen-je (柯文哲) said the city government was planning to set up a third drive-through testing site near Chiang Kai-shek Memorial Hall pending further negotiations with the relevant authorities.
Ko also said the city government was hiring people to staff call centers set up in the city's 12 districts for COVID-19-related matters, including contacting people in quarantine and answering questions from the public.
● Q&A/What to do if you or your contacts get COVID-19
Rapid tests at workplace
If people are required to take a rapid test in order to be present at workplaces, the cost of the test should be covered by the employer, the Ministry of Labor said Friday.
Starting May 8, local businesses have been asked to monitor and manage the COVID-19 situation of their operations, such as asking people to take leave or work from home, if colleagues they work closely with are confirmed as having COVID-19.
Related:
May 7: Taiwan rolls back quarantine rules for contacts of COVID-19 patients
Graduation ceremonies
Taipei, Taoyuan, Tainan, Chiayi City, and Chiayi County announced on Friday their plans for school graduation ceremonies in June. Taipei, Taoyuan, Chiayi City, and Chiayi County suggested that the ceremonies be held virtually, with Taipei saying schools could decide the actual arrangements after discussions with parents and teachers.
Tainan said in-person ceremonies could be held, but the schools could also choose to hold them virtually. All of the local authorities said parents would not be allowed to attend the ceremonies in person.
Taichung and Kaohsiung already decided in principle earlier in the week that the ceremonies should be held virtually.
Kaohsiung advises residents to go to clinics for COVID-19
During a separate press briefing in Kaohsiung, Mayor Chen Chi-mai (陳其邁) said those with mild COVID-19 symptoms could go to local clinics instead of hospitals, which have seen long lines for PCR (polymerase chain reaction) tests.
Chen said 500 clinics in the city were able to provide free rapid tests if doctors determine the symptoms are likely connected to COVID-19.
He added that a positive rapid test would allow the doctors at clinics to prescribe antiviral drugs to treat the disease and to help the local health authorities keep track of possible infections.
The clinics will also be responsible to check daily with patients that return a positive PCR test if they are required to undergo the seven-day quarantine for confirmed cases, Chen said.
Hualien vaccination drive
The Hualien County government urged its residents to get vaccinated against COVID-19 on Friday, as more than 7,000 people in the county's nearly 320,000 population have not received even one dose of a COVID-19 vaccine.
The county government cited the figures highlighted by the CECC that show 21 of the 41 deaths reported on Friday had not received any COVID-19 vaccine doses, to explain the importance of being vaccinated.
Hualien reported 1,008 new locally transmitted infections on Friday, the third consecutive day the daily case numbers there exceeded 1,000 in the eastern county, according to CECC data.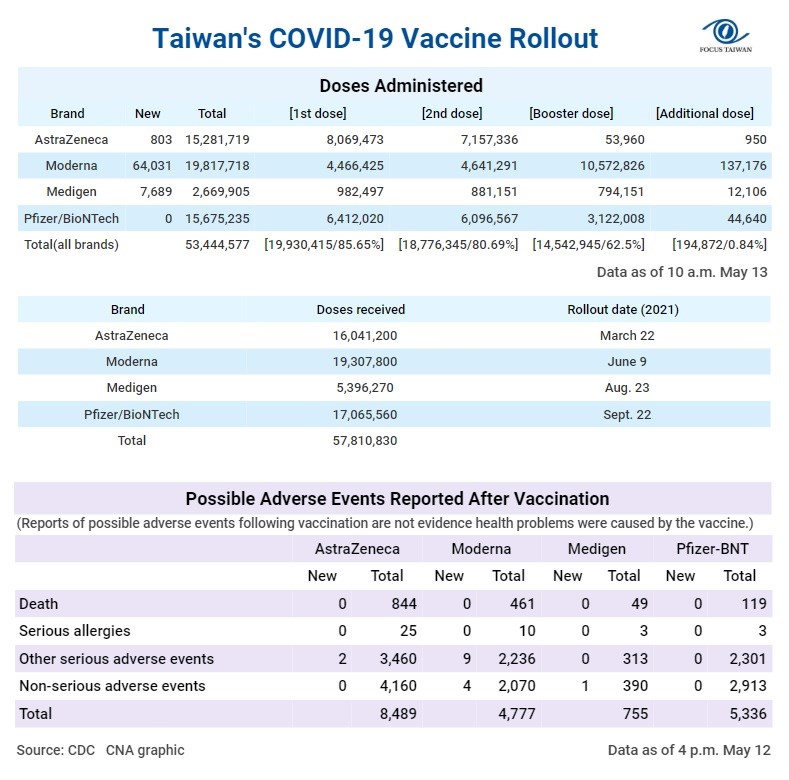 View All