CORONAVIRUS
/
CECC urges public to make use of available platforms, not just EUCARE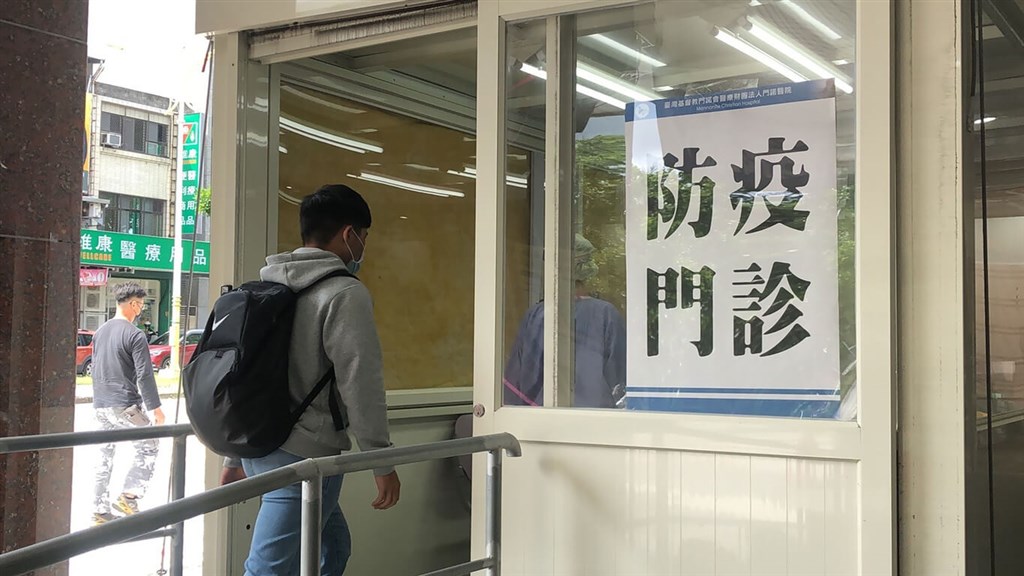 Taipei, May 12 (CNA) The Central Epidemic Command Center (CECC) on Thursday called on individuals who test positive for COVID-19 via a rapid antigen test to make use of the different available options to book a virtual doctor's appointment, and not focus exclusively on the EUCARE (健康益友) app.
Lo Yi-chun (羅一鈞), deputy head of the CECC's medical response division, cited the example of the National Health Insurance (NHI) mobile app (Google Android / Apple iOS), which has over 10,000 partnering clinics and hospitals which can provide patients in home quarantine with a remote diagnosis of their symptoms.
During a daily CECC press briefing, Lo urged COVID-19 positive individuals to not focus exclusively on the health ministry-supported EUCARE app to avoid adversely impacting the operation of the system.
His remarks on Thursday came amid criticism that many have reportedly been unable to schedule a doctor's appointment due to overcapacity.
The EUCARE app was initially developed to provide a 24-hour emergency platform that offers telemedicine services, Lo said, but because there are only few participating hospitals, remote outpatient services often reach full capacity very quickly.
The CECC recommends that individuals also contact their local health authorities to arrange an appointment as there are more medical workers in those systems than the EUCARE app.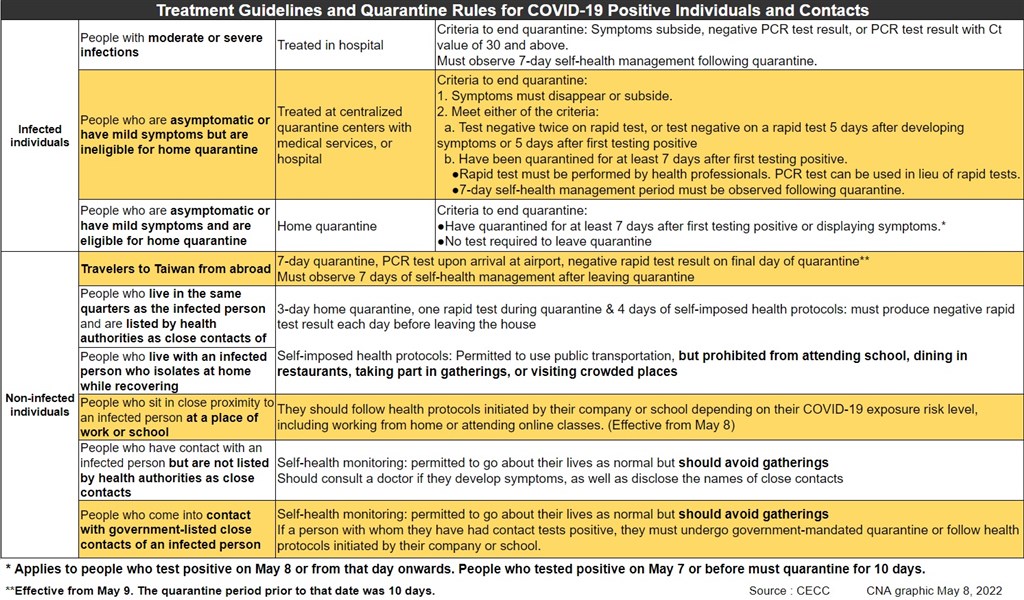 Beginning Thursday, Taiwan allowed individuals belonging to certain categories who test positive for COVID-19 via rapid antigen tests to be counted as confirmed cases after their positive rapid test results have been confirmed by a doctor via remote diagnosis.
Previously, individuals in Taiwan were only listed as a COVID-19 case after a positive PCR test result.
The new policy applies only to those who follow the "3+4" isolation protocol for close contacts of people who test positive for COVID-19, as well as travelers in quarantine after arriving in Taiwan, according to the CECC said.
During the virtual appointment, a doctor will confirm the positive test result and report the individual as a confirmed COVID-19 case to the CECC if the doctor and patient agree on the diagnosis.
The new policy comes as Taiwan experiences a surge in COVID-19 cases, which has led to overcrowding at PCR test sites, including at emergency rooms that offer the testing service.
● Q&A/What to do if you or your contacts get COVID-19
Also Thursday at the press event, Minister of Health and Welfare Chen Shih-chung (陳時中) said those belonging to these categories who test positive using a saliva COVID-19 rapid saliva test kit approved for Emergency Use Authorization (EUA) will also be counted as a confirmed cases.
The Gmate COVID-19 Ag Saliva test is the first COVID-19 saliva rapid test approved for home use in Taiwan.
Taiwan announced on May 11 private individuals in the country will be permitted until June 30 to import up to 100 COVID-19 rapid antigen tests for personal use each, without having to first obtain permission from the Food and Drug Administration (FDA).
However, tests that have not received EUA in Taiwan will not be accepted by health authorities for official purposes, Chen said.
Related News
May 12: Taiwan reports 65,446 new COVID-19 cases, 17 deaths
May 12: CECC adds option for obtaining oral antiviral medications for COVID-19
May 11: Some with positive rapid test results to be counted as COVID-19 cases
View All