CORONAVIRUS
/
Taiwan receives 1.85 million Pfizer-BioNTech COVID vaccine doses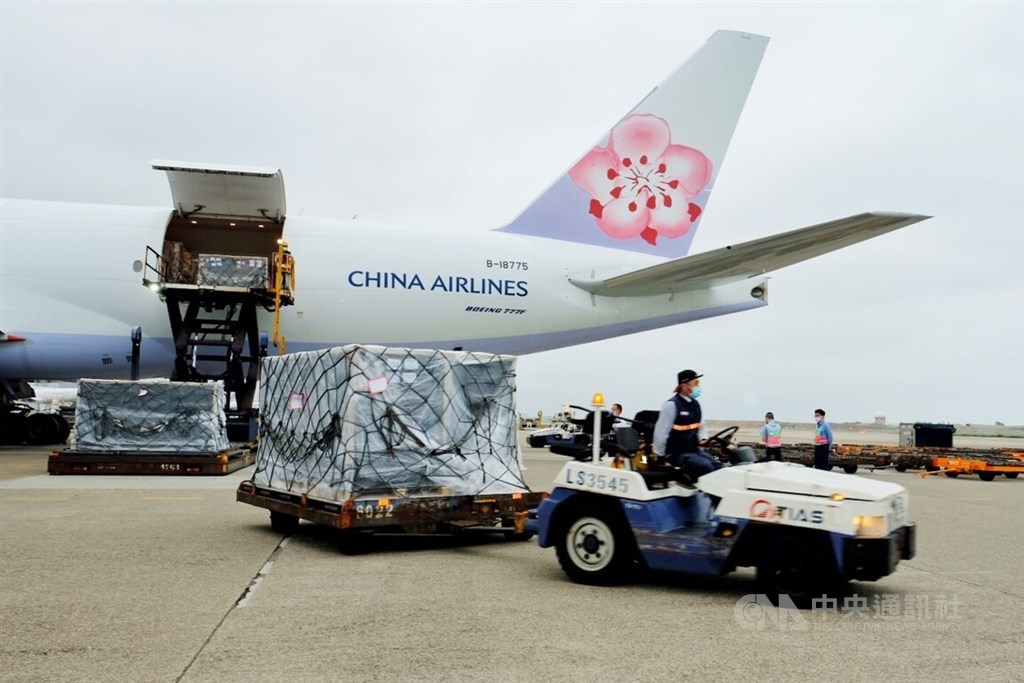 Taipei, May 9 (CNA) Taiwan received all of the 1.85 million Pfizer-BioNTech vaccine doses for people 12 years and older it had ordered this year on Monday, the Central Epidemic Command Center (CECC) said.
The 1,857,960 vaccine doses will expire on Oct. 4, and adolescents aged 12-17 who need a booster shot will be given priority to receive the vaccine, Minister of Health and Welfare Chen Shih-chung (陳時中) said at the CECC press briefing Monday.
Adolescents will be able to get the vaccine at schools or in hospitals, and the CECC will work with the Ministry of Education to distribute consent forms to parents to ascertain how many doses would be needed, Chen said.
Chen said on May 5 that the booster shot rollout in schools was scheduled to begin at the end of the May.
He also said that day that the first shipment of Taiwan's order of the Pfizer-BioNTech vaccine for 5-11-year-olds, containing 777,600 doses, would arrive on May 12, and would be administered at schools and hospitals as well.
Taiwan signed a contract in late April to purchase 2.2 million doses of the Pfizer-BioNTech vaccine for children and 1.8 million doses of the vaccine for adults.
To date, 85.3 percent of Taiwan's population has received at least one vaccine dose, 80.49 percent has gotten at least two doses, and 61.71 percent has received a booster shot, according to the CECC.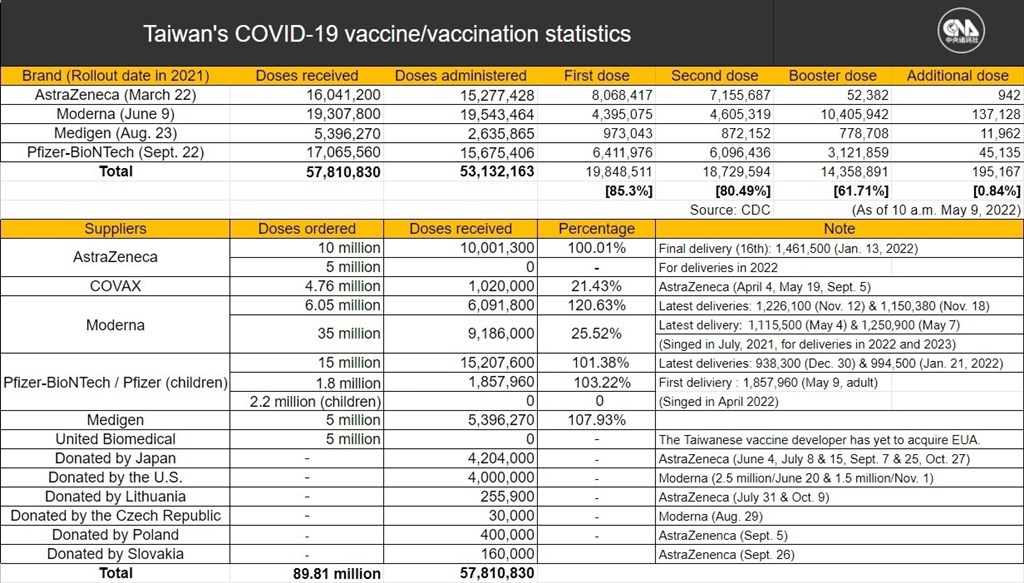 Related News
May 8: Q&A/What to do if you or your contacts get COVID-19
May 7: Quarantine cut to 7 days for mild, asymptomatic COVID-19 cases: CECC
May 7: Taiwan rolls back quarantine rules for contacts of COVID-19 patients
May 7: Taiwan receives 8th shipment of Moderna COVID-19 vaccine this year
May 5: Rapid test positives to be counted as confirmed COVID cases from May 12
View All