CORONAVIRUS
/
Watsons to start selling COVID-19 rapid tests again Monday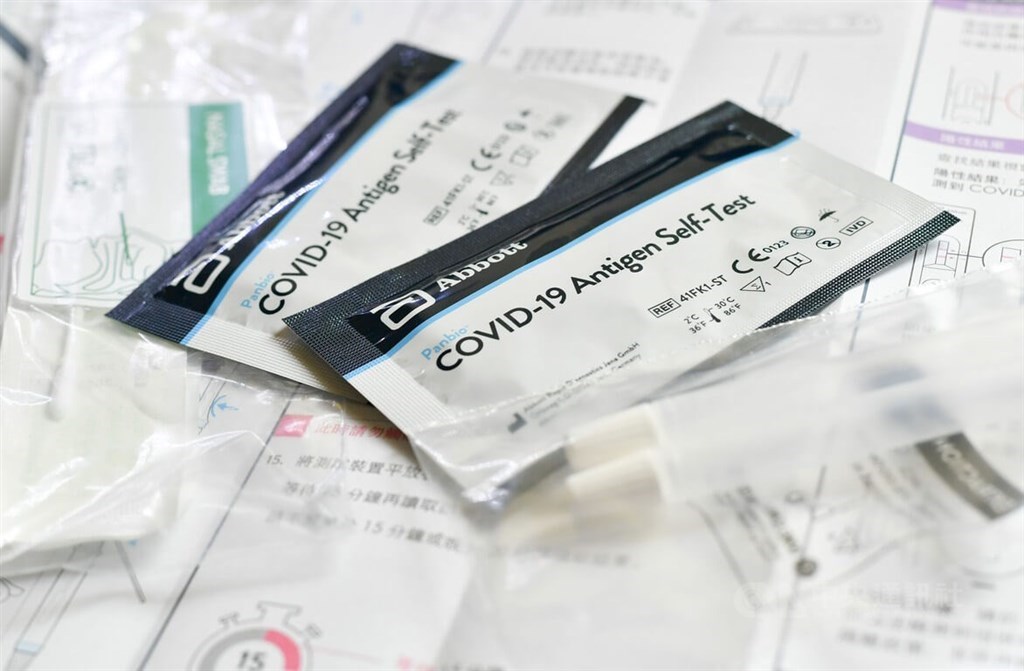 Taipei, May 8 (CNA) Retailer Watsons said Sunday that it has replenished its COVID-19 rapid test supplies and will start sales again the following day, amid increasing demand, as domestic cases continue to surge in Taiwan.
The new batch of Abbott-branded test kits will be sold at price of NT$180 (US$6.3), which will be NT$20 cheaper than the last lot, Watsons said.
Each package contains one test, and customers will be limited to one kit per purchase, the company said, adding that its new stock comprises 14,000 kits.
Convenience store chains
Meanwhile, the Ministry of Economic Affairs confirmed Sunday that the four major convenience store chains in Taiwan -- 7-Eleven, FamilyMart, Hi-Life and OK mart -- will also have rapid tests for sale from Monday.
The prices will be set based on market demand, the ministry said, adding that it did not yet have access to details such as the brands and number of tests per kit.
Currently, rapid test kits are available to the public mainly through a government rationing system that was launched on April 28, allowing people with a government issued ID or national Health Insurance card to buy a five-test kit at a controlled price of NT$500.
Supermarkets
A limited number of rapid tests are also being sold at retailers such as Carrefour and a.mart, amid high demand due to sharp rise in the number of domestic COVID-19 cases over the past few weeks.
At the a.mart supermarket stores, the single-use rapid test kits manufactured by Taiwan's Eternal Materials Co. were being sold last week at NT$180 each.
Carrefour was selling FORA/VTRUST and Roche brands, in kits of one and five tests, respectively, priced at NT$200 and NT$975.
Related News
May 8: Taiwan reports 44,361 new COVID-19 cases, 12 deaths
May 7: Quarantine cut to 7 days for mild, asymptomatic COVID-19 cases: CECC
May 7: Taiwan rolls back quarantine rules for contacts of COVID-19 patients
May 5: Rapid test positives to be counted as confirmed COVID cases from May 12
May 4: Taiwan adjusts hospital policy for COVID-19 patients
May 3: Taiwan to shorten quarantine for arriving travelers from 10 to 7 days
View All