CORONAVIRUS
/
Labor insurance benefits now available for COVID-19 cases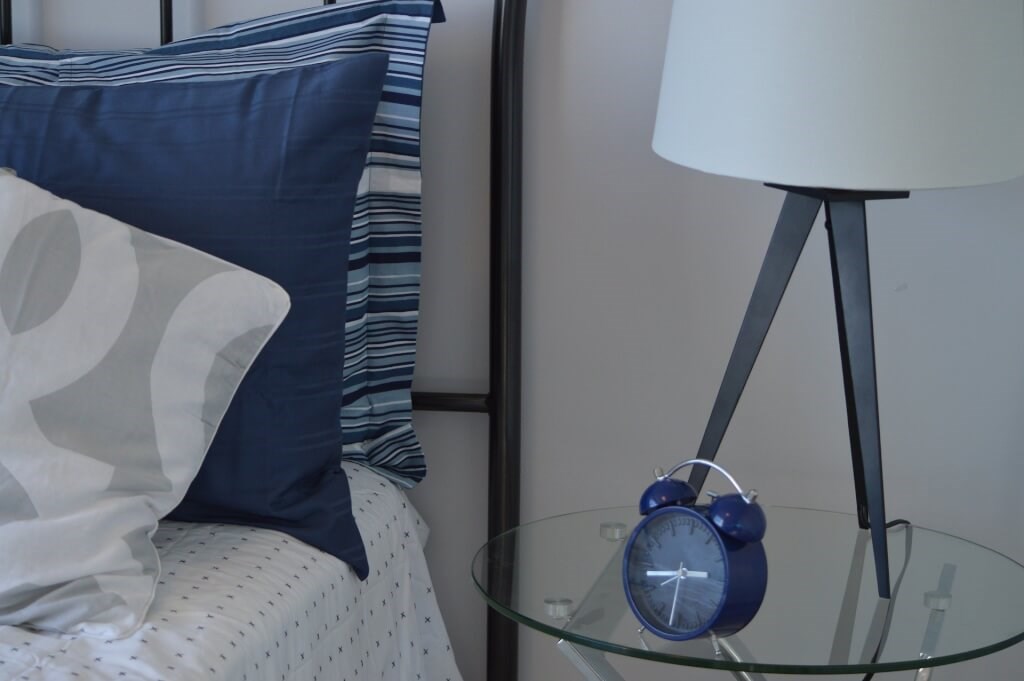 Taipei, May 5 (CNA) Individuals covered under Taiwan's Labor Insurance program who are unable to work because they have tested positive for COVID-19 can claim injury or sickness benefits after four days of absence from their job, the Bureau of Labor Insurance said Thursday.
In a press release, the bureau said the benefit would be available to those whose diagnosis makes them unable to work, regardless of whether they are admitted to a hospital, staying at a government quarantine center or hotel, or are quarantined at a personal residence.
For example, someone with the maximum insured monthly salary of NT$45,800 (US$1,552) who applied for the benefit from the fourth through the tenth day of their quarantine period would receive a one-time payment of around NT$5,340 for the seven-day period, according to Chen Mei-nu (陳美女), director of the Ministry of Labor's (MOL) Department of Labor Insurance.
However, other workers might receive less than this amount, depending on their insured monthly salary, she said.
Under the Labor Insurance program, the injury/sickness benefit is calculated at 50 percent of one's insured monthly salary. In the example above, half of an insured salary of NT$45,800 is NT$22,900, or NT$763.33 per day (when divided by 30). Calculated over seven days, the payout would be NT$5,343.33.
New sickness leave rules
Meanwhile, the MOL also on Thursday adjusted how it calculates sick leave for workers who contract COVID-19 but do not need to be hospitalized.
Under the Regulations of Leave-Taking for Workers, workers can take ordinary sickness leave either (1) for a total of fewer than 30 days per year if they are not hospitalized, or (2) for a maximum of one year within a two-year period if they are hospitalized.
In a revised interpretation of this law, the ministry said that sick leave taken by workers with COVID-19 who quarantine at home or in designated hotels or centers would be counted under the longer "hospitalization sick leave" limit, due to concerns that the 30-day cap would be "insufficient" for some people.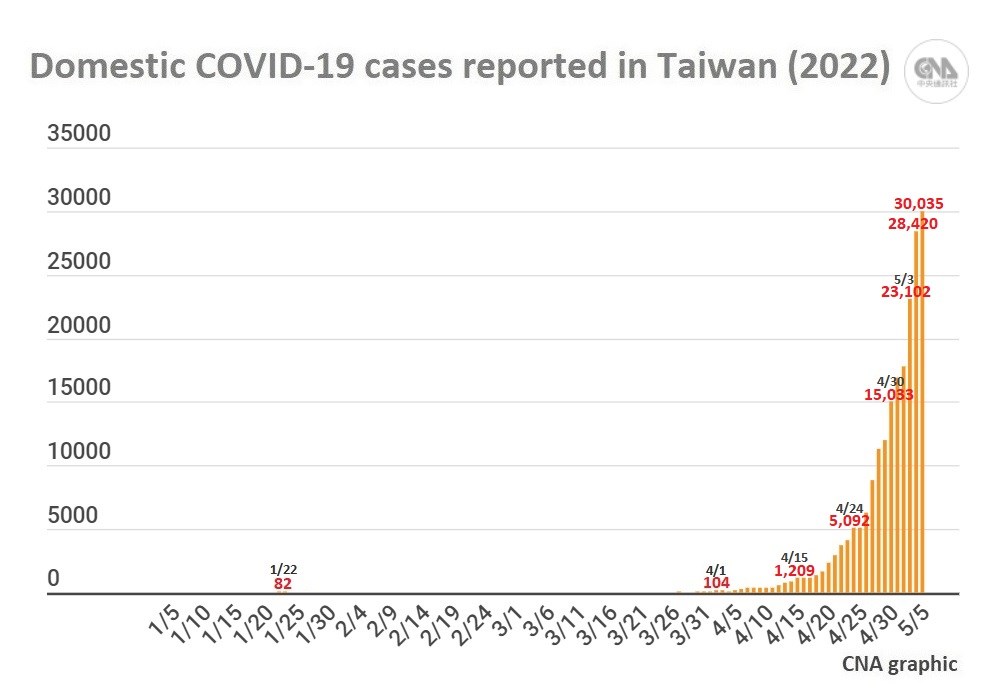 The ministry did not say what types of situations the change was intended to address, but it could be aimed at workers who were already near their limit of non-hospitalization sick leave and then got COVID-19.
The interpretation, which applies retroactively from April 8, also stipulates that sick leave taken by workers with COVID-19 should not be deducted from calculations for perfect attendance bonuses.
Update
May 7: Quarantine cut to 7 days for mild, asymptomatic COVID-19 cases: CECC
May 7: Taiwan rolls back quarantine rules for contacts of COVID-19 patients
Related News
May 5: Taiwan reports 30,106 new COVID-19 cases, 5 deaths
May 4: Taiwan adjusts hospital policy for COVID-19 patients
May 3: Taiwan to shorten quarantine for arriving travelers from 10 to 7 days
May 1: Taiwan's COVID wave to peak in second half of May: health minister
April 27: Taiwan to maintain current mask mandate through May
April 25: Shorter '3+4' quarantine for COVID-19 contacts to begin Tuesday
View All