CORONAVIRUS
/
Shorter '3+4' quarantine for COVID-19 contacts to begin Tuesday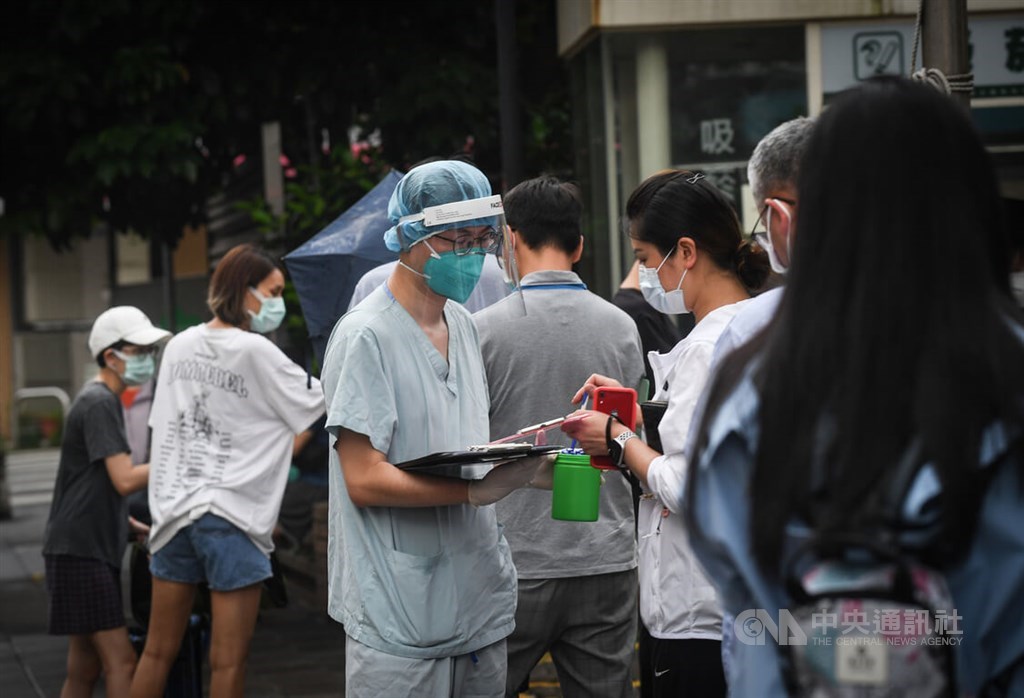 Taipei, April 25 (CNA) Taiwan has abruptly reduced the amount of time contacts of people confirmed to have COVID-19 need to be quarantined before they can return to normal life.
Beginning Tuesday, known contacts of people who got COVID-19 will only have to quarantine for three days and then closely monitor their health for the following four days, the Central Epidemic Command Center (CECC) said Monday.
That is considerably shorter than under current protocols, which require 10 days in quarantine and seven days of "self-health management."
Under the new policy, individuals will receive a COVID-19 rapid test when they are first listed as a contact, and they will take another rapid test on their final day of quarantine, Health Minister Chen Shih-chung (陳時中) said at the CECC daily press briefing.
Update
May 7: Quarantine cut to 7 days for mild, asymptomatic COVID-19 cases: CECC
May 7: Taiwan rolls back quarantine rules for contacts of COVID-19 patients
May 5: Rapid test positives to be counted as confirmed COVID cases from May 12
May 4: Taiwan adjusts hospital policy for COVID-19 patients 
May 3: Taiwan to shorten quarantine for arriving travelers from 10 to 7 days
April 27: Taiwan to start rationing sale of COVID-19 rapid test kits
During the four-day period following quarantine, individuals have to take a rapid test every day and receive a negative result before leaving their homes.
They are allowed to go to work, purchase necessities, and take public transportation, but they are barred from going to school, as experts felt the latter was a high risk, Chen said.
They are also banned from dining at restaurants, eating out with others, attending large gatherings, or going to crowded places, Chen said, citing activities that are also discouraged under "self-health management" practices.
Individuals who receive a positive rapid test result should report their result to local health authorities, which will arrange for them to get a polymerase chain reaction (PCR) test, Chen said.
People do not need to report their negative test results, he said.
The new rules will apply to people who are listed as COVID-19 contacts beginning Tuesday, and will retroactively apply to those currently in quarantine starting Wednesday, to allow time for administrative procedures to be put in place, Chen said.
The CECC will continue to review and adjust the country's quarantine rules, including those applied to arrivals to Taiwan, who are still required to quarantine for 10 days and follow seven days of self-health management upon arrival, Chen said.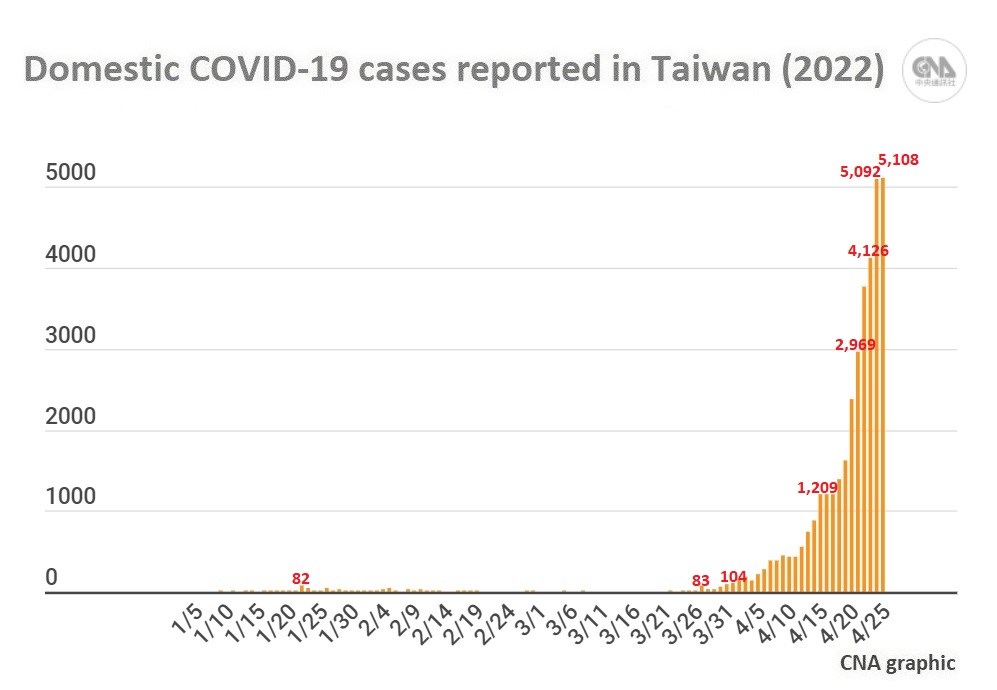 The CECC also decided on Monday to simplify the contact-tracing of domestic COVID-19 patients.
In the past, people who were in close contact with a COVID-19 patient in the four days prior to the patient testing positive or showing symptoms were required to quarantine, while under the new guidelines, the period has been shortened to two days.
Close contacts have been simplified to include only live-in family members or roommates, classmates, and colleagues whose desks are close to the COVID-19 patient.
When a person tests positive for COVID-19, they will have to provide health authorities with a list of people they live with and the COVID-19 prevention coordinator at their workplace or school, Chen said.
The coordinator will be in charge of compiling a list of close contacts the COVID-19-positive individual had at school or work and submitting the information to health authorities, which will then issue an official quarantine notification to these contacts.
If a contact is at home when the notification is received, a rapid test will be delivered to that person by a health worker.
Also on Monday, Chen said central and local health departments will no longer announce places COVID-19 patients have been to, as there is no longer much point in doing so with the current number of cases.
Taiwan reported 5,221 new COVID-19 cases on Monday, which consisted of 5,108 domestically transmitted infections and 113 cases that were contracted abroad.
Related News
April 24: Taipei to drop preventive quarantine for epidemic prevention workers
April 21: Rapid testing to replace preventive quarantine: health minister
April 15: Taiwan mandates 3 COVID shots for high-risk groups, venues
View All