CORONAVIRUS
/
Taipei to drop preventive quarantine for epidemic prevention workers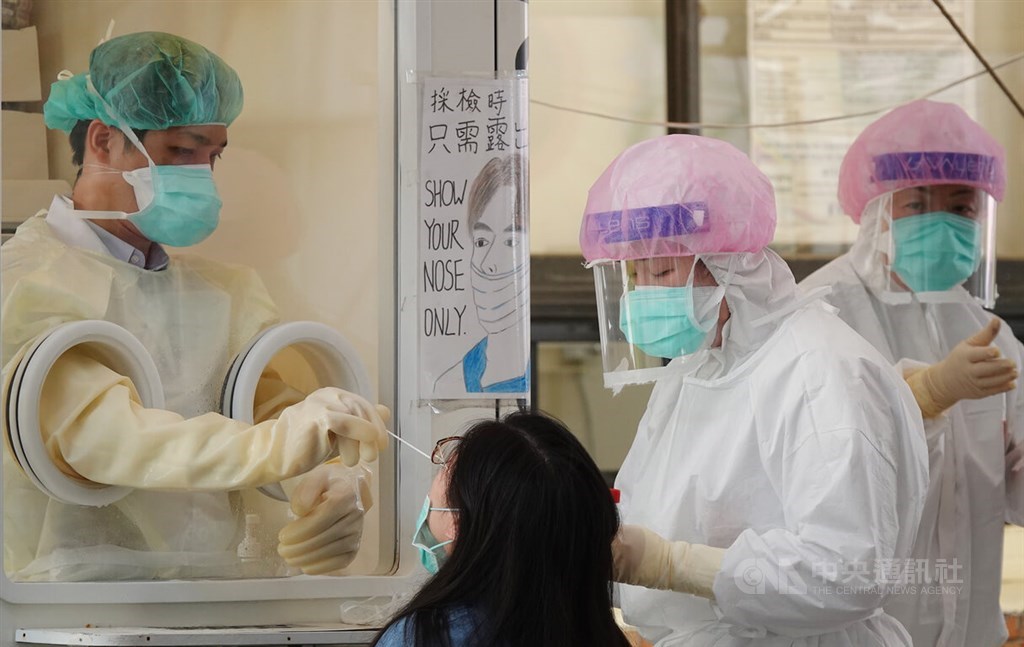 Taipei, April 24 (CNA) Starting Monday, Taipei City will begin using rapid testing to replace mandatory quarantine for epidemic prevention workers who are exposed to individuals with COVID-19, according to Mayor Ko Wen-je (柯文哲).
In an interview Sunday, Ko said employees at the city's district offices and COVID-19 care centers who look after people in home isolation or quarantine can not "completely stop" their work due to a single COVID-19 exposure.
If employees in these positions are identified as contacts, instead of being placed in preventive quarantine, they will be asked to take a COVID-19 rapid test every morning and then go to work, as long as the results are negative, Ko said, adding that the policy would take effect on Monday.
Meanwhile, Taipei Deputy Mayor Huang Shan-shan (黃珊珊) explained that the plan will also apply to epidemic prevention workers in the city's health and environmental departments, as well as the emergency services, who have already received three doses of a COVID-19 vaccine.
As COVID-19 case numbers continue to rise, the policy will be expanded to include people working in public transportation, wholesale food markets and school personnel, Huang said.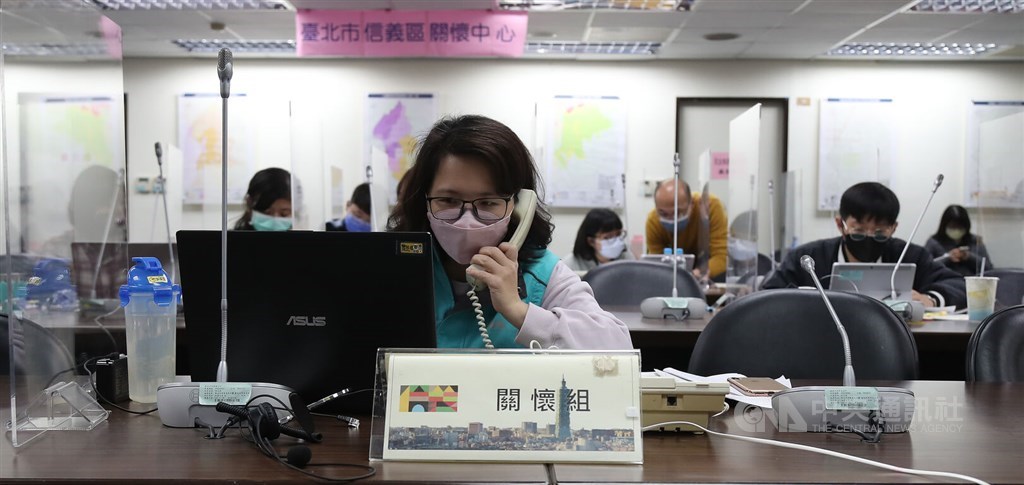 The Taipei City government recently opened 12 COVID-19 care centers -- one in each of the city's administrative districts -- to look after people in home isolation or quarantine.
Home isolation has become the norm in Taiwan for both COVID-19 patients and contacts as the number of new cases has shot up in recent weeks, although the vast majority of infections have been asymptomatic or mild.
The centers' duties include distributing care packages, carrying out daily wellness checks and helping people in isolation arrange medical treatment.
Put in context, the COVID-19 care center and local ward chiefs in Taipei's Zhongshan District are currently looking after 2,921 people, including 345 COVID-19 patients, 1,708 contacts of COVID-19 patients, and 868 people who recently arrived in Taiwan from abroad, according to District Chief Li Mei-li (李美麗).
Mayor Ko estimated Sunday that daily COVID-19 cases in Taiwan would peak at around 50,000 and it will take more than two months for them to drop back to around 1,000 cases per day.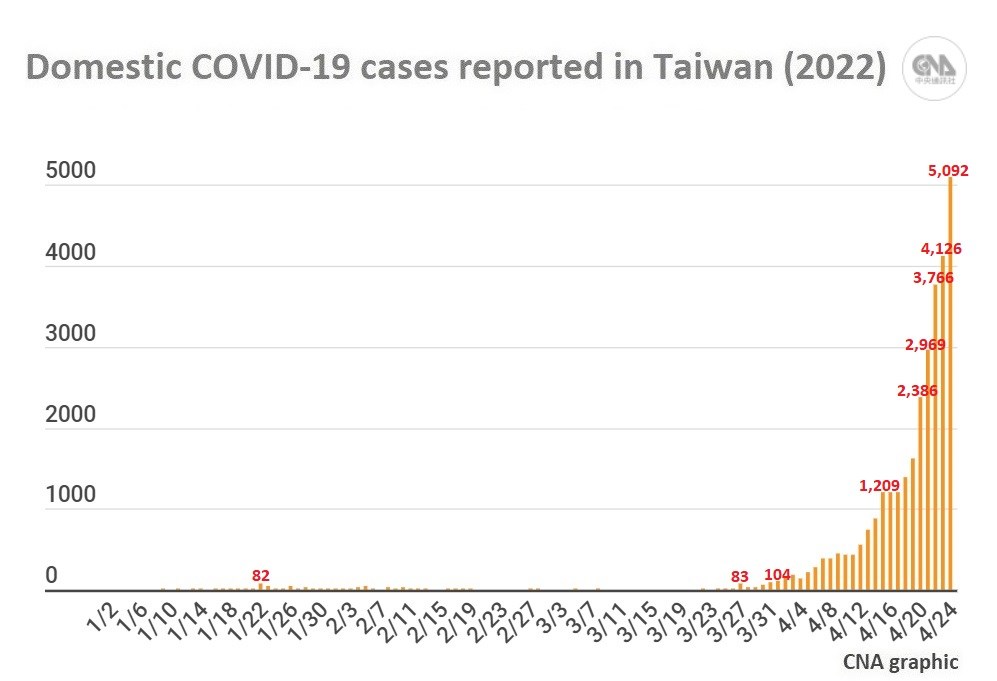 Update
April 25: Shorter '3+4' quarantine for COVID-19 contacts to begin Tuesday
April 25: Taiwan will retain 10-day quarantine rule for arriving travelers: CECC
Related News
April 24: Taiwan reports 5,172 new COVID-19 cases, zero deaths
April 23: CECC may cut COVID-19 quarantine to 7 days: health minister
April 22: Taipei to hold distance learning drill for secondary schools next week
April 21: CECC adjusts triaging criteria for COVID-19 patients
April 21: Rapid testing to replace preventive quarantine: health minister
April 15: Taiwan mandates 3 COVID shots for high-risk groups, venues
View All