Firemen remove 1.5-meter long snake from express train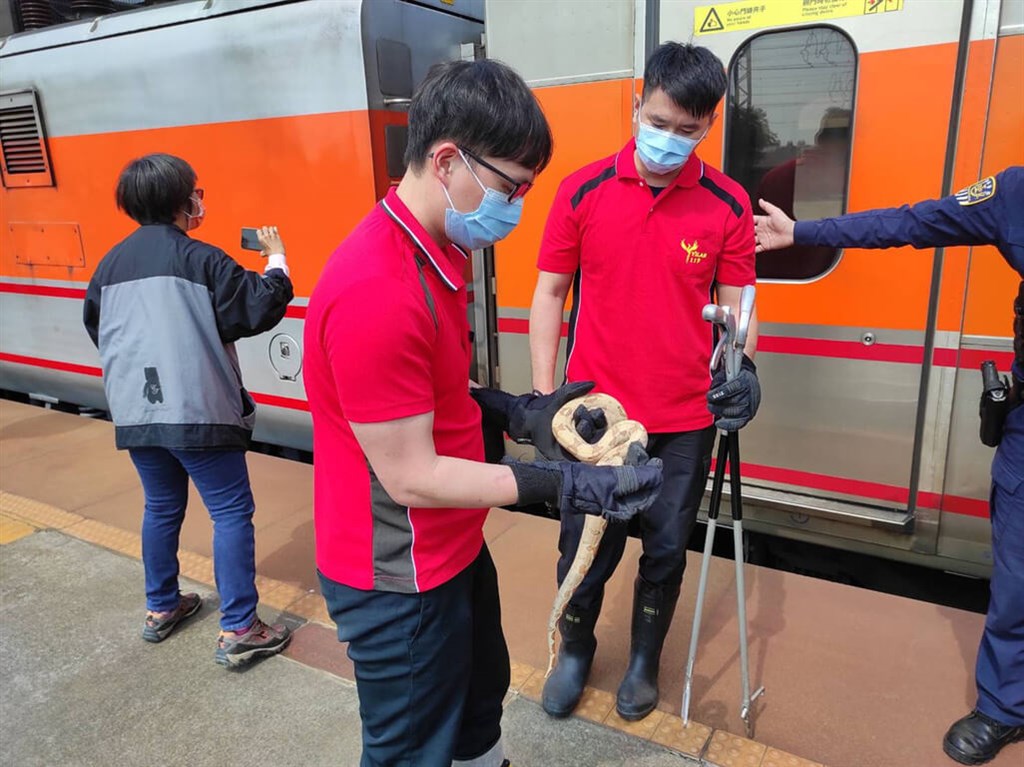 Taipei, April 18 (CNA) A 1.5-meter long snake was removed by firemen Monday from a Tzechiang-class express train while on its way from Miaoli to Hualien, the Taiwan Railways Administration (TRA) said.
The snake, which appeared on the train when it passed through Juifang station in New Taipei, was captured by firemen from Yilan County after it stopped at Yilan Train Station at around 9:30 a.m., according to the TRA.
The snake was later identified by Yilan authorities as a red-tailed boa, a heavy-bodied nonvenomous species that is not native to Taiwan.
This has led authorities to speculate that the animal was a pet that had been brought onto the train by a passenger without permission, an act that carries a fine of between NT$1,500 (US$50) and NT$7,500
The Yilan fire department said it received a call for help over the incident from the train's conductor, who was told at 8:19 a.m. that there was an "anaconda" in car 12.
More than a dozen passengers were dispersed to other cars while the train waited for the firemen to arrive, causing an eight-minute delay for the Hualien-bound train.
The serpent was found snaked around a luggage rack by a male passenger who had gone to collect his bags.
"This kind of snake is not scary. I even touched it," the man said.
The animal is now being kept at the county's Animal and Plant Disease Control Center.
According to the center, it will announce the capture of the red-tailed boa, which is native to parts of Latin America and the Caribbean, on its website.
If no owner is found within six months of the announcement, members of the public interested in adopting the animal can file an application to do so.
The snake was believed to be a young creature, as an adult one could easily measure more than 3 meters.