Cannabis advocates push for decriminalization in Taiwan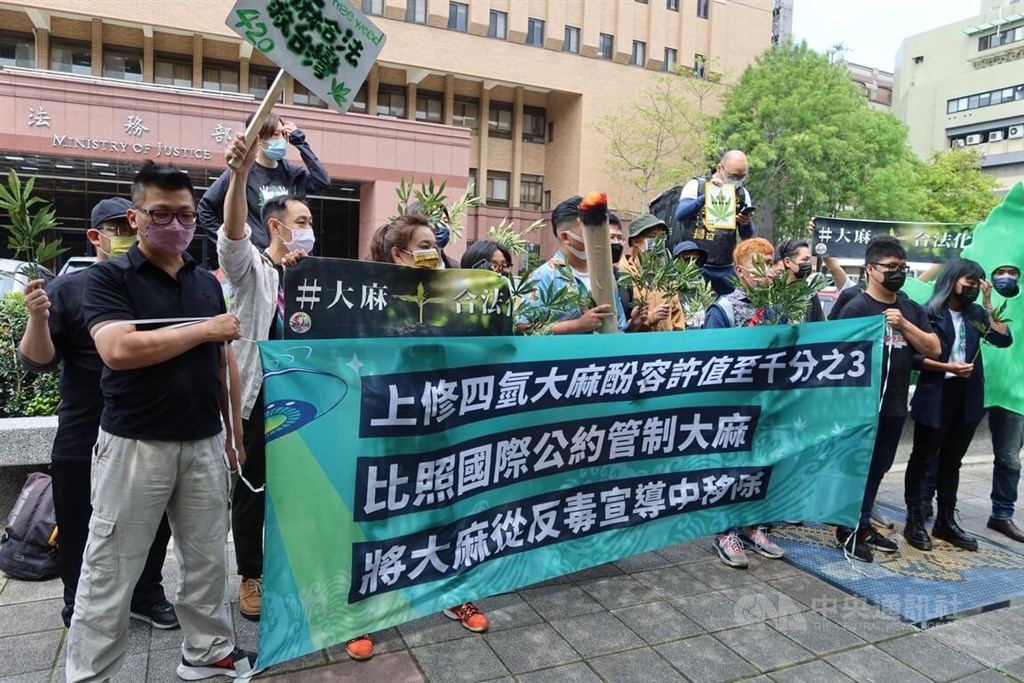 Taipei, April 16 (CNA) An advocacy group issued a call Saturday for marijuana to be decriminalized and accepted for medical use in Taiwan.
At a press event in Taipei ahead of "420 Weed Day," the group Green Sensation said marijuana should be removed from Taiwan's anti-drug campaigns.
Furthermore, the sale of medicinal products containing up to 0.3 percent tetrahydrocannabinol (THC) -- the main active chemical in cannabis -- should be legalized in Taiwan, Green Sensation spokesman Chung Ho-yun (鍾和耘) said at the press conference.
He also called for marijuana to be decriminalized in Taiwan, by means of an amendment to the Narcotics Hazard Prevention Act.
According to Chung, the Taiwan government's policies on cannabis were fragmented, as the Ministry of Justice (MOJ) continued to wage war on marijuana users, while the Ministry of Health and Welfare (MOHW) was granting special approval for people to import medicines containing cannabidiol, the second most active ingredient in cannabis.
In similar vein, Zoe Lee (李菁琪), a prominent human rights lawyer and member of the Green Party Taiwan, said the MOJ is biased against marijuana, and it should be decriminalized.
The MOJ's war on cannabis is prejudiced, as the most abused drug in Taiwan is actually amphetamine, said Lee, who represents Green Sensation.
Police asking Green Sensation and other cannabis advocates to disperse. CNA video April 16, 2022
The press conference was held ahead of "420 Weed Day," which is marked annually on April 20 in some countries around the world to either celebrate the legalization of marijuana or raise awareness of the arguments for decriminalizing it.
The event in Taipei on Saturday was held at Liberty Square under the theme "End the War on Cannabis," and it included fun activities, musical performances, and speeches.
Green Sensation said it had planned an attendance countdown to 4:20 p.m. Saturday at Liberty Square, before heading over to the MOJ for a press conference, after which it would have handed the ministry a petition signed by more than 14,000 people.
The ministry, however, deemed the activities illegal, and Green Sensation then revised its schedule to hold the press conference at the MOJ at 10:30 a.m., before the start of the other activities, the group said Thursday in a Facebook post.
Even so, during the press event, Green Sensation and other cannabis advocates were asked three times by police to disperse.
The police said the group had started the public event ahead of the initially announced schedule and may have been using the petition as a ruse to stage an illegal protest.