Animal rights groups call for protection of Formosan macaques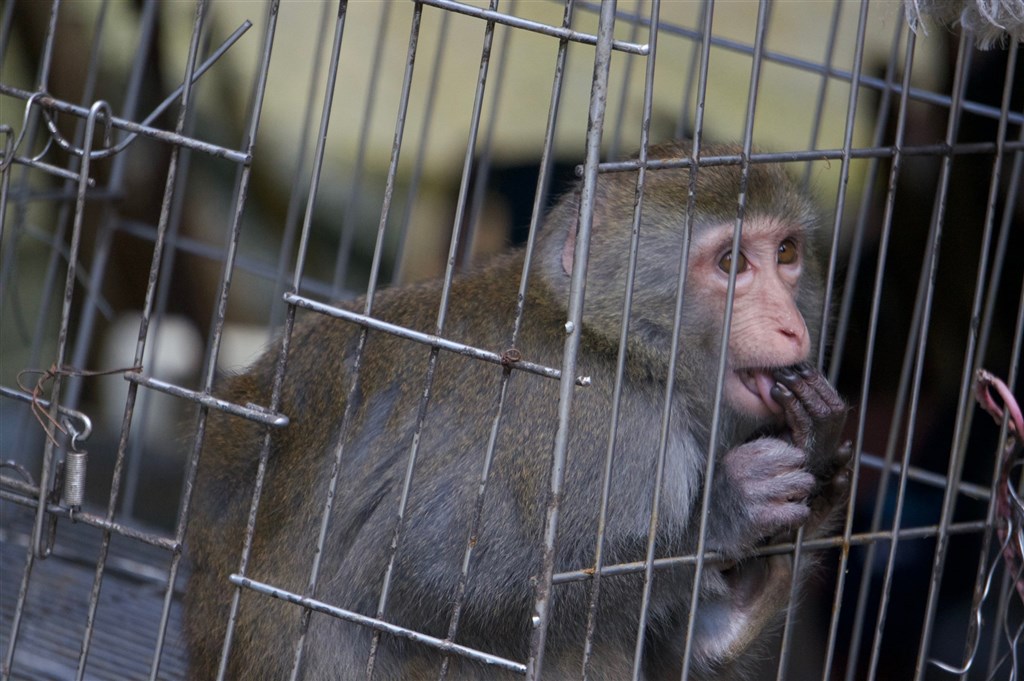 Taipei, April 15 (CNA) A video of captive Formosan macaques being abused was released Thursday by animal rights groups, who have demanded a ban on raising or trading the endemic primates.
Activists with Environmental & Animal Society of Taiwan, Taiwan Macaque Coexistence Promotion Association, and Society for the Prevention of Cruelty to Animals (Taiwan SPCA), among others, released the video at a press conference.
They said abuse similar to that shown in the video had "run rampant" since 2019 when the Forestry Bureau of the Council of Agriculture (COA) removed the Formosan macaque from its "protected species" category and listed it as "general wildlife" under the Wildlife Conservation Act.
The COA decided then to remove the Formosan macaque from the list of "protected species," as "the species' number has stabilized" and "their habitats are well maintained."
However, the move was seen by animal rights activists as bowing to the demands of farmers whose fields had been raided by the species.
Since the reclassification was made three years ago, animal rights groups have set up hotlines for the public to report cases of Formosan macaque presumably being kept in captivity illegally, which have received 151 reports so far.
According to the Wildlife Conservation Act, hunting, raising, or trading of "protected species" is prohibited and can face a fine ranging from NT$300,000 to NT$1.5 million (US$10,298 to US$51,492) along with a maximum sentence of five years.
In the video released Thursday, a man is heard saying that "an elderly man advised me it's better not to provide water to it [a Formosan macaque]. Its size would otherwise grow big. See it is still small? This is because I never give it water."
Activists said the man in the video has kept the monkey captive for eight or nine years since it was an infant.
Most cases of poaching baby Formosan macaques "involve the death of their mothers," according to two women interviewed by animal rights activists in the video.
Because Formosan macaques and their babies usually hold tight to each other, some poachers kill the mothers first so they can pluck the babies from their mother's grasp and some set off firecrackers to scare them so they can lose their grip, they said.
"I'd love to keep a monkey, but I didn't know that its mother was killed by poachers. I feel so heartbroken. This was so ruthless. I told [the seller] I don't want to buy it anymore, but the seller said 'I got it for you. You can't just say no,'" one of the women said.
In a different case documented in the video, a monkey in captivity for 12 years is seen walking nonstop in a circle in a small cage and suffering from hair loss on its tail.
Meanwhile, another monkey, confined to a cage for eight years, is seen covering itself with a blanket kowtowing repeatedly.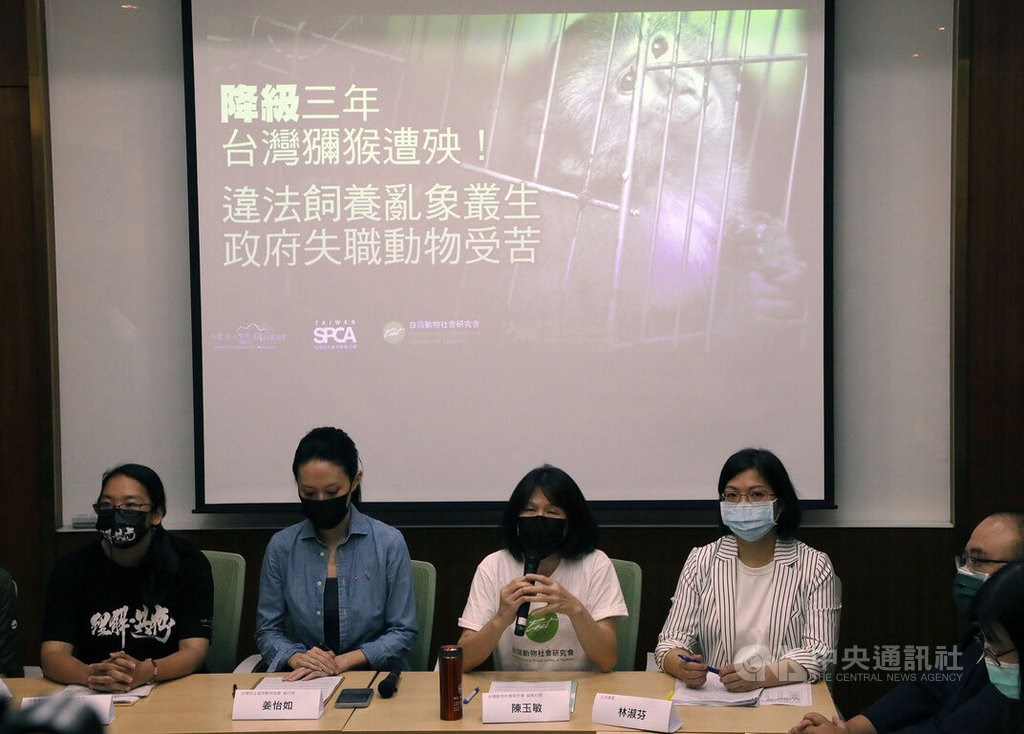 The footage also showed a man putting a Formosan macaque's hand into a miniature guillotine and feigning an amputation, as well as an animal being kept chained on a hiking trail for the purpose of entertaining tourists.
Under current laws, anyone who poaches animals in the "general wildlife" category is subject to a more lenient fine between NT$60,000 and NT$300,000 with no criminal penalty.
Also, raising or trading of animals in the category is allowed for in certain circumstances, for example, killing primates that damage crops.
Lin Tai-ching (林岱瑾), director of the Environmental & Animal Society of Taiwan, told CNA in a telephone interview Friday that "the loopholes in the Wildlife Conservation Act have enabled Formosan macaque hunters to get away with poaching."
Most owners of Formosan macaque interviewed in the video denied that they acquired the animal through poaching or purchase but claimed that they took it in because it was injured, their crop was destroyed by it, or they just picked it up randomly, Lin said.
Democratic Progressive Party Legislator Lin Shu-fen (林淑芬), who hosted the press conference Thursday, demanded that the Forestry Bureau of COA, responsible for the law, draw up new rules to crack down on the poaching, breeding, and trading of Formosan macaques.
Asked by CNA for a response on Friday, Forestry Bureau Director of Conservation Lo Yu-chuan (羅尤娟) said that "we are not aware of the cruelty done to Formosan macaque featured in the video and we feel very terrible about that."
Lo said Lin Shu-fen referred 21 cases to the bureau and the bureau had asked related authorities in local governments where the cases were located to conduct on-site checks. "They found only four Formosan macaques still held in captivity, but no evidence of any irregularities was found."
Asked if there is poaching involved in the cases, Lo said that the bureau received no information in this regard from the local governments.
"If necessary, we can look into each case," Lo said.