CORONAVIRUS
/
Taiwan replaces PCR testing with rapid tests to end quarantine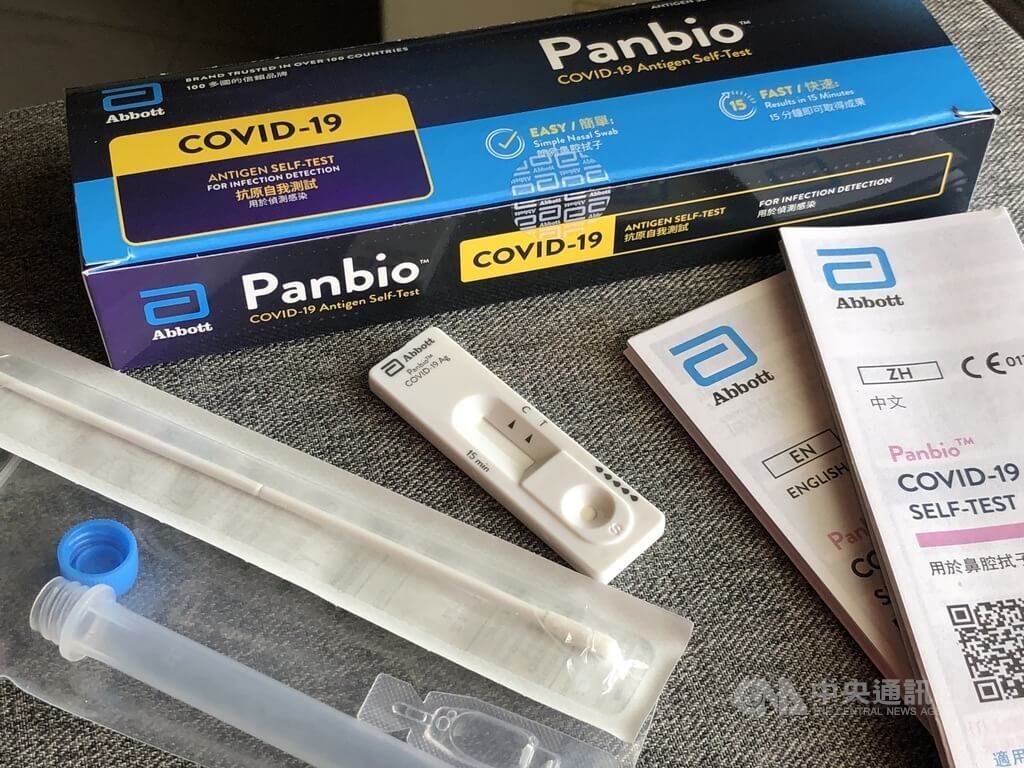 Taipei, April 12 (CNA) Beginning Tuesday, individuals in quarantine after being identified as a close contact of someone with COVID-19 or new arrivals in the country will take a rapid antigen test instead of a polymerase chain reaction (PCR) test at the end of their quarantine period, the Central Epidemic Command Center (CECC) said.
The decision to replace the PCR test with a rapid test is based on the wide availability and effectiveness of rapid tests, the CECC said in a statement.
In addition, those in quarantine can take the tests themselves, thereby saving the time and manpower needed to transport them to get tested at hospitals, the CECC said.
Other testing requirements for individuals who are required to quarantine due to close contact with a COVID-19 patient remain unchanged: they have to take a PCR test at the start of the 10-day quarantine period, a rapid test on the fifth to seventh day in quarantine, and two rapid tests on the second and fourth day of the seven-day self-health management period.
Travelers who have to quarantine upon arrival in Taiwan are required to take a PCR test upon entry, rapid tests on the third and fifth day of quarantine, and another two rapid tests on the second and fourth day of self-health management.
Previously, travelers had to take a rapid test on the seventh day of quarantine as well, but this is no longer required, the CECC said.
Individuals have to report their rapid tests results to health authorities via text, and PCR tests will be arranged for those who test positive, according to the CECC.
Failure to comply with the new rules will result in a fine.
Update
May 3: Taiwan to shorten quarantine for arriving travelers from 10 to 7 days
April 27: Taiwan to start rationing sale of COVID-19 rapid test kits
April 25: Shorter '3+4' quarantine for COVID-19 contacts to begin Tuesday
April 25: Taiwan will retain 10-day quarantine rule for arriving travelers: CECC
April 24: Taiwan producer to cut prices for COVID rapid test kits
View All