CORONAVIRUS
/
Legislator calls for lower COVID-19 rapid test prices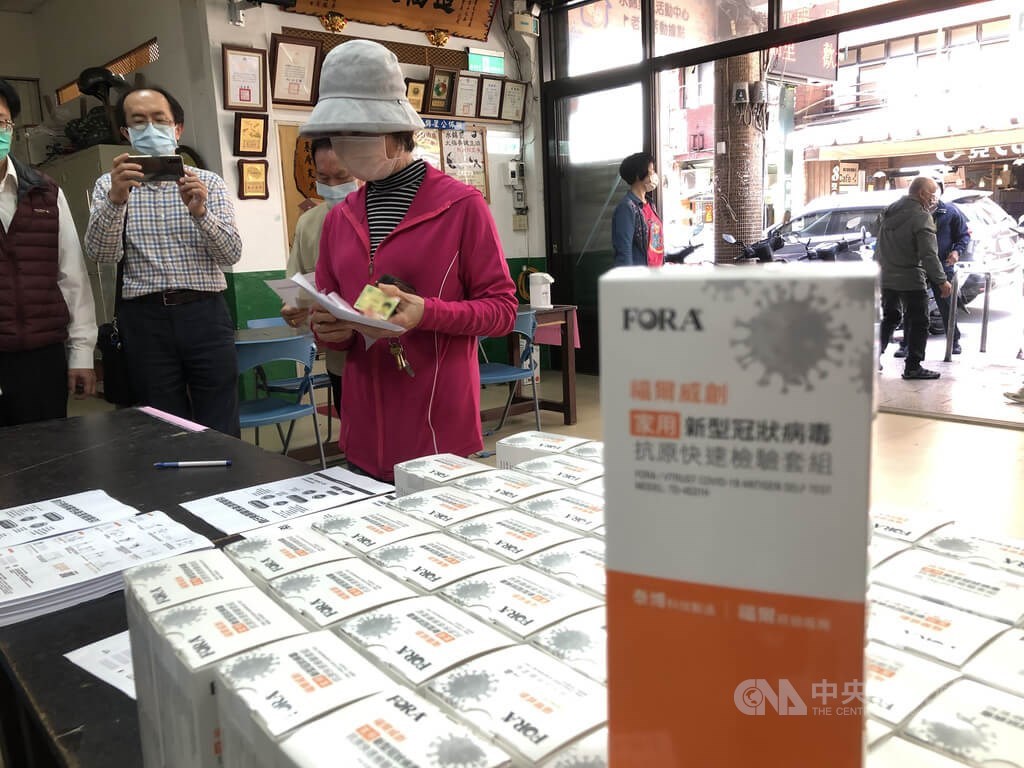 Taipei, April 10 (CNA) New Power Party legislator Chen Jiau-hua (陳椒華) on Sunday called for the government to regulate the prices of COVID-19 rapid antigen tests, as the need for such tests has increased due to a rise in domestic cases.
Speaking at a press conference, Chen said that at-home rapid antigen tests in Taiwan cost at least NT$300 (US$10.38), far higher than the international average.
When COVID-19 cases began to spike in South Korea in February, the government began managing the supply of rapid tests and capped the price per test at around NT$140, Chen said.
In Singapore, meanwhile, the price of such tests are as low as NT$80, according to Chen.
As domestic cases have risen in Taiwan, the need for rapid tests has increased dramatically, Chen said, and she called on the government to regulate the supply of such tests and lower the price to around NT$100 per test.
When asked about the issue Sunday, Minister of Health and Welfare Chen Shih-chung (陳時中) said that the government was working on making the price of rapid tests more affordable.
He added that in the future, the government would distribute free rapid tests in cities and counties that are classified as "high risk" for COVID-19.
Chen added that relevant policies would be announced in the coming two days.
Taiwan has reported over 100 domestic cases per day for 10 consecutive days, with case numbers surpassing 400 on Saturday and Sunday.
Update
April 27: Taiwan to start rationing sale of COVID-19 rapid test kits
April 24: Taiwan producer to cut prices for COVID rapid test kits
View All