First tropical storm in 2022 forms, not expected to hit Taiwan directly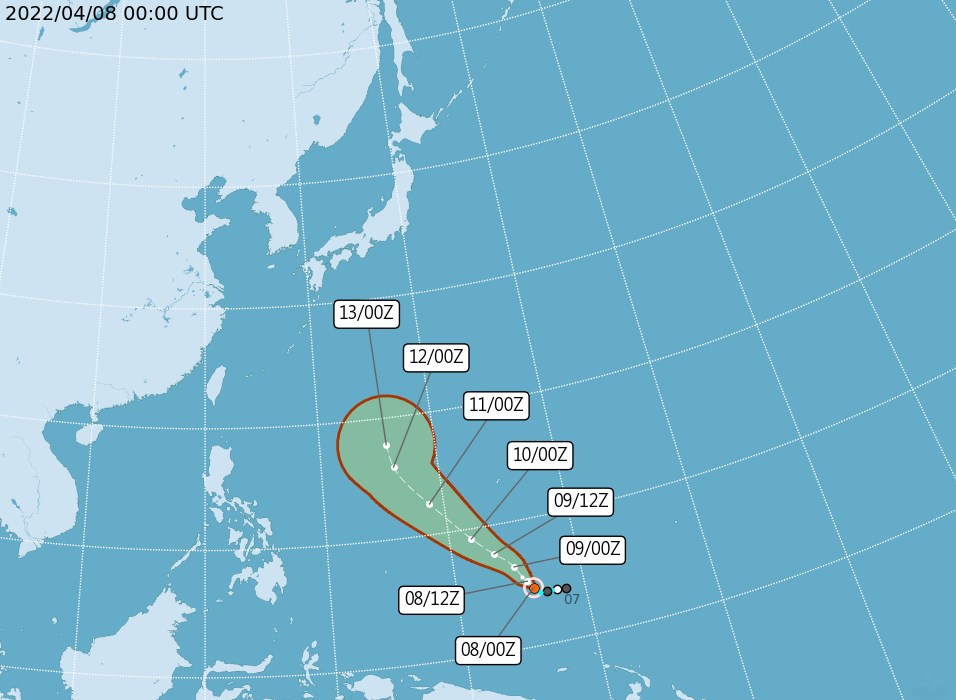 Taipei, April 8 (CNA) Tropical Storm Malakas formed at 8 a.m. Friday to become the first tropical cyclone in the Northwestern Pacific this year, the Central Weather Bureau said, adding that the chance of the storm having a direct impact on Taiwan will be low.
The center of the storm was situated at sea off the southern coast of Guam at 8 a.m., about 2,000 kilometers east of Taiwan. It was moving in a north and northwesterly direction at a speed of 4 km per hour, according to the weather bureau.
The storm was carrying maximum sustained winds of 18 meters per second, with gusts of up to 25 meters per second, the bureau said.
It projected the storm will most likely move toward the seas south of Japan as it moves north on a northwesterly course. As a result, there's little chance the storm will hit Taiwan directly, the bureau forecast.