Taichung bike rental stations exceed 1,000 ahead of schedule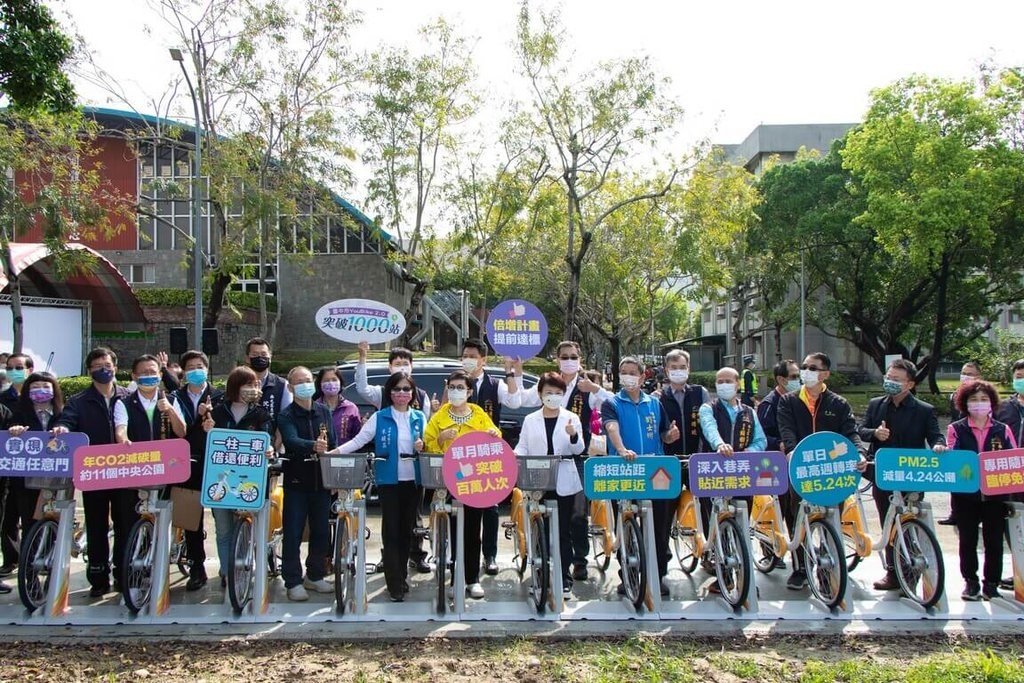 Taichung, March 29 (CNA) The number of public bicycle rental stations in Taichung, central Taiwan, has surpassed 1,000 much earlier than planned, the city government announced Tuesday.
The bike-rental system is part of Taichung's "i-doors" transportation policy that combines the city's public transport services to enable the public to travel across the city using public transportation, Taichung Mayor Lu Shiow-yen (盧秀燕) said at a press conference.
The bike-rental system, which was launched by the city around 2014, has become popular with the public, Lu noted, adding that the government had planned to increase the number of rental stations from 329 in 2020 to 1,000 in three years but had achieved this target sooner than expected.
In the future, some locations will be given priority for new iBike stations, including neighborhoods surrounding mass rapid transit stations, major tourist attractions, and transport hubs, according to Lu.
The city upgraded its system from iBike 1.0 to the current YouBike 2.0 due to there being only a few iBike 1.0 stations, a relative long distance between the stations, and low turnover rates, Taichung Transportation Bureau Director-General Yeh Chao-fu (葉昭甫) said at the press conference.
Bicycles in the upgraded system have special design features such as enabling users to rent bicycles by scanning a QR code with their smartphone, Yeh added.
All 18 stations on the Taichung Metro's Green line are equipped with the bicycle rental stations, while the number of rental stations in Nantun District has been increased from 25 to 85, according to Yeh.
From October 2021 to January 2022, the public bicycle system's monthly riders surpassed one million during those four consecutive months, helping the system's cumulative ridership to reach 51 million, Yeh added.
To protect public bicycle users, the city government provides "injury insurance" and "third-person liability" coverage, according to Yeh.