CORONAVIRUS
/
Taiwan reports 127 new COVID-19 cases, including 34 domestic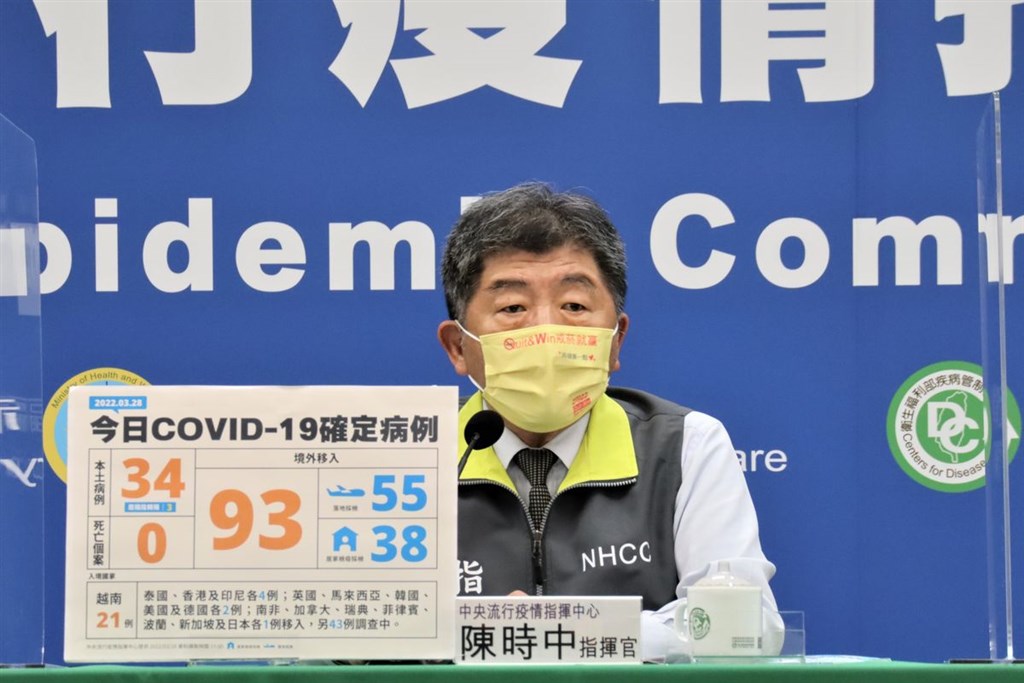 Taipei, March 28 (CNA) Taiwan reported 127 new COVID-19 cases on Monday -- 34 domestically transmitted and 93 that originated abroad -- and no new deaths from the disease, according to the Central Epidemic Command Center (CECC).
The domestic cases consisted of 15 males and 19 females with the youngest being below 5 and the oldest being over 60, the CECC said.
According to the epidemic center, the majority of these cases are linked to recently confirmed COVID-19 clusters in Keelung and Taoyuan, while the authorities are still looking into the sources of infection for two people.
Update: Keelung, Taoyuan clusters see spike in new COVID-19 cases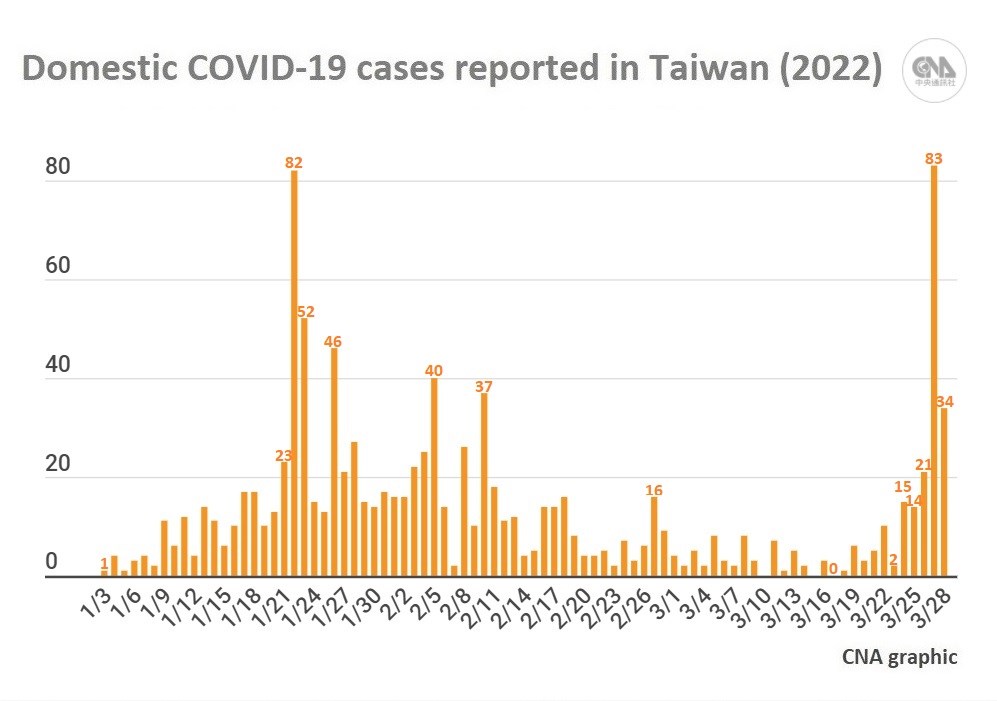 Meanwhile, the 93 new imported cases reported on Monday consisted of 51 males and 42 females with ages ranging from the teens to 70-something.
These individuals entered Taiwan between March 15 and March 27 this year from various countries, including Vietnam, Thailand, and Indonesia as well as Hong Kong. Among them, 55 tested positive for the virus at the airport upon landing in Taiwan.
The CECC did not release any information regarding the vaccination status of the imported cases.
To date, Taiwan has confirmed 22,896 COVID-19 cases since the pandemic began in early 2020, including 15,693 domestically transmitted infections.
With no deaths reported Monday, the number of confirmed COVID-19 fatalities in the country remained at 853.
Recent cases
March 27: Taiwan reports 203 new COVID-19 cases, including 83 domestic
March 26: Taiwan reports 103 new COVID-19 cases, including 21 domestic
March 25: Taiwan reports 136 new COVID-19 cases, including 14 domestic
March 24: Taiwan reports record 124 imported COVID-19 cases in one day
March 23: Taiwan reports 97 new COVID-19 cases, including 2 domestic
View All