Final Fu-Hsing Semi Express train to bow out March 29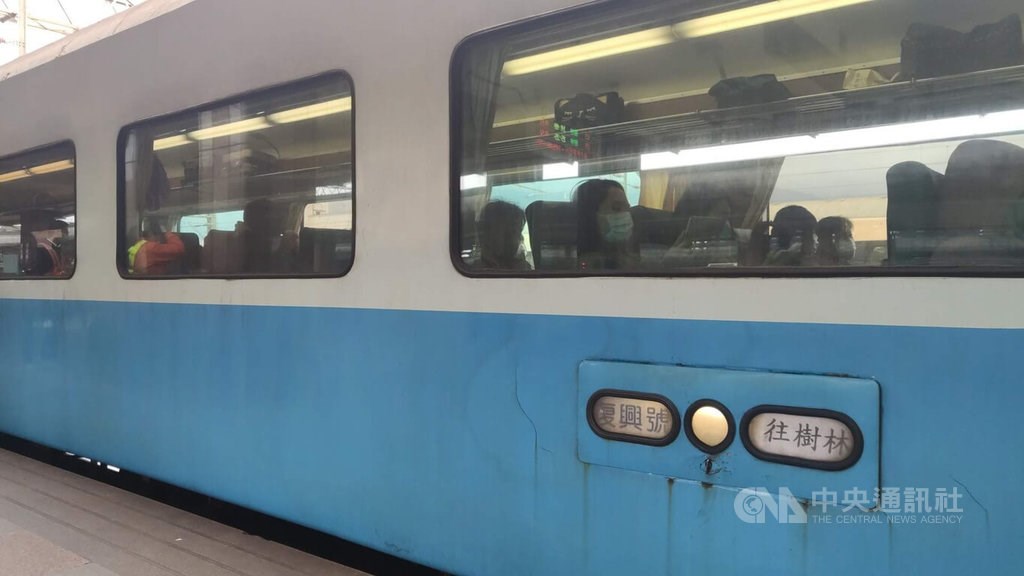 Taipei, March 26 (CNA) Taiwan Railways Administration (TRA) said Saturday that its last Fu-Hsing Semi Express train, once the workhorse of the country's passenger railways, will be retired from service March 29.
The train's final journey, a three-hour-and-22-minute trip from Hualien to Shulin in New Taipei City, will depart at 6:05 a.m. Tuesday.
Rolled out beginning from the early 1980s, the Fu Hsing was Taiwan's first domestically built train and also the first in the country with air conditioning.
Once ubiquitous across the island, the Fu-Hsing was gradually phased out as it became superseded by more modern rolling stock and high-speed rail on the bulk of the TRA's routes.
It is currently in use on only four scheduled services, all of which will begin using the new EMU900 and the existing EMU500 as well as Tze-Chiang Limited Express trains following a slight adjustment to service times.
One of the services included in the modernization is the Fu-Hsing 691, nicknamed the "Mystery Train," which runs just once a week between Hualien and Shulin Station in New Taipei.
Wu Ching-tien (吳金添), Hualien's station manager, told CNA Saturday that the final Fu-Hsing to run on this route will leave at 2:02 p.m. Sunday for the two-hour-and-56-minute journey north.
The current ticket price of NT$283 (US$9.87) for the route will be bumped up to NT$440 with the introduction of the replacement Tze-Chiang Limited Express service.
According to the TRA, the bulk of the well-worn Fu-Hsing rolling stock will be demolished, save for passengers cars deemed salvageable enough to be repurposed for use on its South Link line.
In honor of the Fu-Hsing's decades of service in Taiwan, the TRA is currently selling 300 NT$150 commemorative tickets for the Hualien to Xincheng Taroko Station stretch of the train's final service, which will include assigned seat numbers and official TRA validation.
TRA said that ticket purchases will be limited to one per person, with 150 available to buy from Taipei Main Station and another 150 from Hualien Station.