CORONAVIRUS
/
More COVID-19 cases reported at New Taipei factory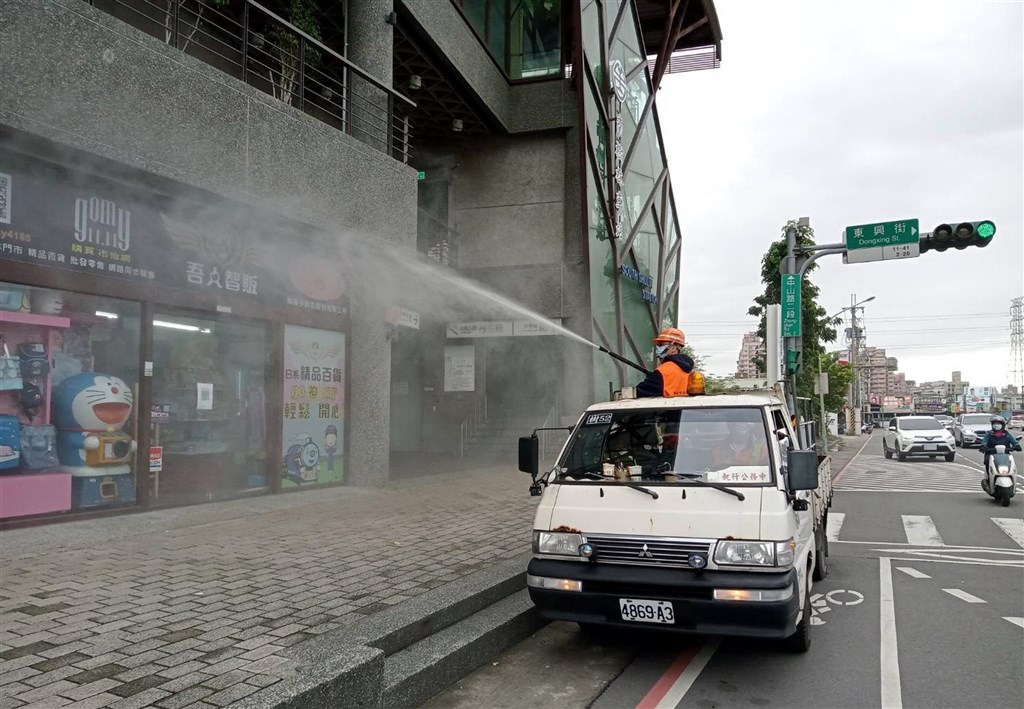 Taipei, March 26 (CNA) Taiwan recorded 21 new domestic COVID-19 cases on Saturday, including 10 additions to a factory cluster in New Taipei first reported Friday, according to the Central Epidemic Command Center (CECC).
New Taipei factory cluster
All of the 10 new cases in the New Taipei cluster worked at the TBI Motion Technology Co. factory in Shulin District, and the total number of infections in the cluster now stands at 20, CECC spokesperson Chuang Jen-hsiang (莊人祥) said at a daily press briefing.
The first case in the cluster, which is currently of unknown origin, was reported Friday when a Vietnamese employee tested positive after suffering from a fever. Another nine cases were added the same day.
Chuang said that 900 workers at the factory had been tested for COVID-19 so far, with Saturday's new infections returning cycle threshold (CT) values of between 14.1 and 30.5.
In a statement issued late Friday, TBI Motion Technology Co. said disinfection work had been carried out across its Shulin plant and that all employees had taken a polymerase chain reaction test.
According to the New Taipei City Department of Health, the company has since suspended its operations as authorities continue to identify other possible contacts linked to the cluster.
Cases in Keelung
Chuang said that a COVID-19 cluster in Keelung City has so far infected eight people, which include the five new cases reported on Saturday.
All had recently visited a local eatery and a karaoke parlor, with Keelung Mayor Lin Yu-chang (林右昌) stating at a press conference Saturday that there was a likelihood of more COVID-19 cases in the days ahead.
The Keelung City Government is still looking to identify all possible contacts linked to the cluster, Lin added.
The cluster is linked to a woman in her 40s who developed a sore throat and cough on Thursday. A COVID-19 test that she received while being treated at a local hospital came back positive Friday, according to the CECC.
Chuang said that Saturday's two remaining infections, a man and a woman who are in their 20s and 30s, were both reported in New Taipei.
The sources of their infections have yet to be determined, he added.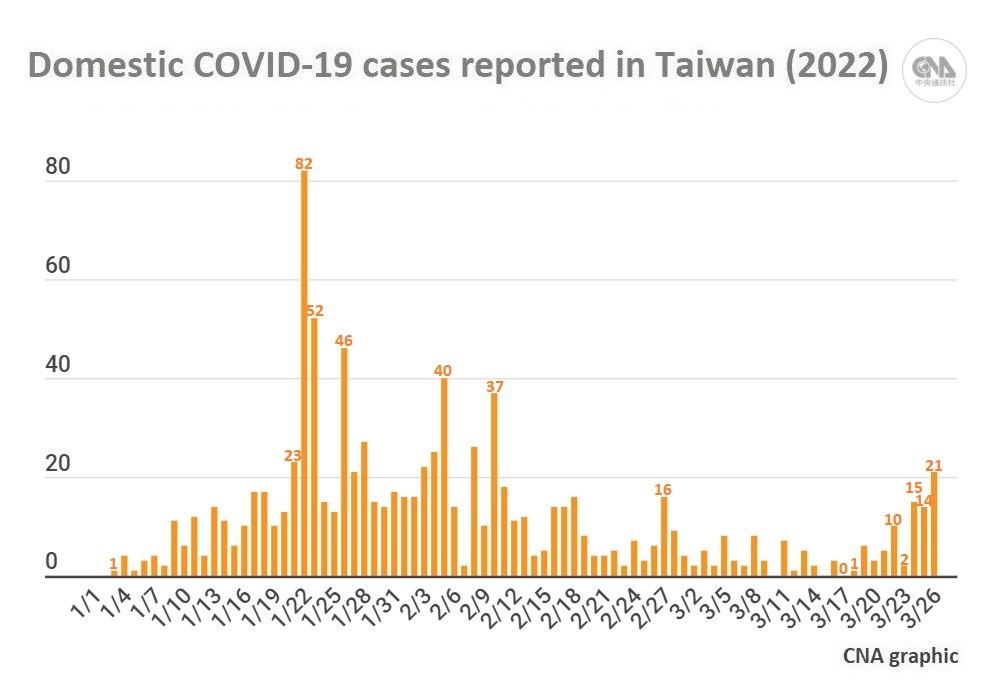 Taiwan also reported 82 new imported cases Saturday, involving individuals that entered Taiwan between Jan. 25 and March 25 from countries including Vietnam, Indonesia, the Philippines, and Malaysia.
Of the 82, 35 tested positive for the virus at the airport upon landing in Taiwan, according to the CECC.
Related News
March 25: Taiwan reports new COVID-19 cases at New Taipei factory and Keelung
March 24: CECC looking into new COVID-19 cluster at Kaohsiung plant
Recent cases
March 26: Taiwan reports 103 new COVID-19 cases, including 21 domestic
March 25: Taiwan reports 136 new COVID-19 cases, including 14 domestic
March 24: Taiwan reports record 124 imported COVID-19 cases in one day
March 23: Taiwan reports 97 new COVID-19 cases, including 2 domestic
March 22: Taiwan reports 98 new COVID-19 cases, including 5 domestic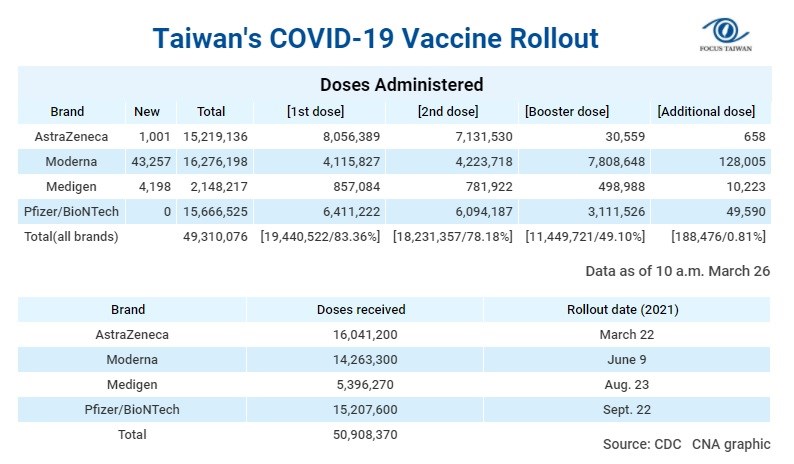 View All